Global number of displaced children reaches record high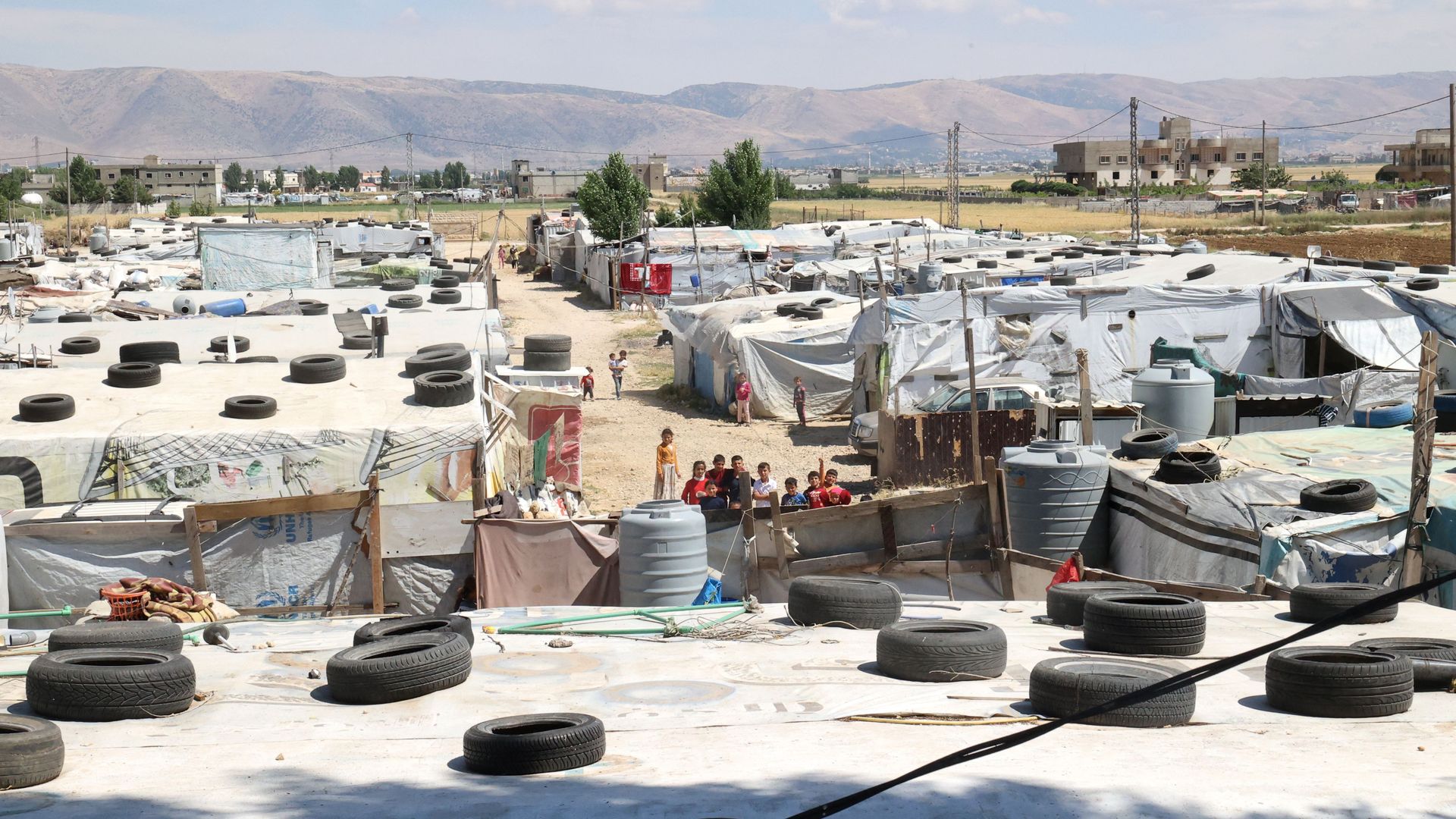 The number of children forcibly displaced from their homes climbed to a new record high of 43.3 million in 2022, according to a recent new estimate from United Nations International Children's Emergency Fund (UNICEF).
Driving the news: As the world marks World Refugee Day on Tuesday, advocates are highlighting the dangers and challenges faced by children forced to leave their homes.
Why it matters: The latest figures show "there is a relentless series of conflict, violence, compounded also by the impact of the accelerating climate crisis, that is driving children and forcing children from their homes," Verena Knaus, UNICEF's Global Lead on Migration and Displacement, told Axios.
The rising numbers point to a failure to resolve conflicts, the fact that climate shocks are not going away, and a collective failure to fully integrate refugees and internally displaced people in their new countries and communities, Knaus said.
"That means that most of these children that are displaced today are very likely to be displaced for their entire childhood," she added.
For that reason, humanitarian organizations need to focus not just on short-term emergency funding, but also "multi-year development financing" for things like education, Knaus said.
By the numbers: The number of forcibly displaced children has doubled over the past decade to 43.3 million, according to UNICEF.
Roughly 60% of displaced children were internally displaced by violence and conflict.
The number of child refugees and asylum-seekers also climbed to a record 17.5 million in 2o22.
Children are disproportionately affected by conflicts and disasters. While children represent 30% of the global population, they make up 40% of all forcibly displaced people, UN refugee agency said in a report last week.
State of play: The war in Ukraine forced 2 million children to flee the country while also displacing 1 million children internally, the agency said.
The report also highlighted extreme weather events, including floods in Pakistan and drought in Africa, as other drivers of displacement for children.
The disproportionate number of affected children "shows the impact that conflict and violence and persecution have on children and also the additional risks that they're exposed to when they're on the on the move, whether it's gender based violence or trafficking or forced marriage," UNHCR spokesperson Kathryn Mahoney told Axios.
The big picture: The latest figures are particularly "staggering" when you consider that they don't take into account the number of children displaced in 2023 by conflicts in Ukraine and Sudan, or the earthquake that devastated Turkey and Syria, Rabih Torbay, the president and CEO of Project HOPE, told Axios.
The resources available to humanitarian NGOs like Project HOPE aren't growing in proportion to the challenge, and in fact are sometimes shrinking, Torbay noted.
Go deeper