Shoppers trade fast fashion for clothing swaps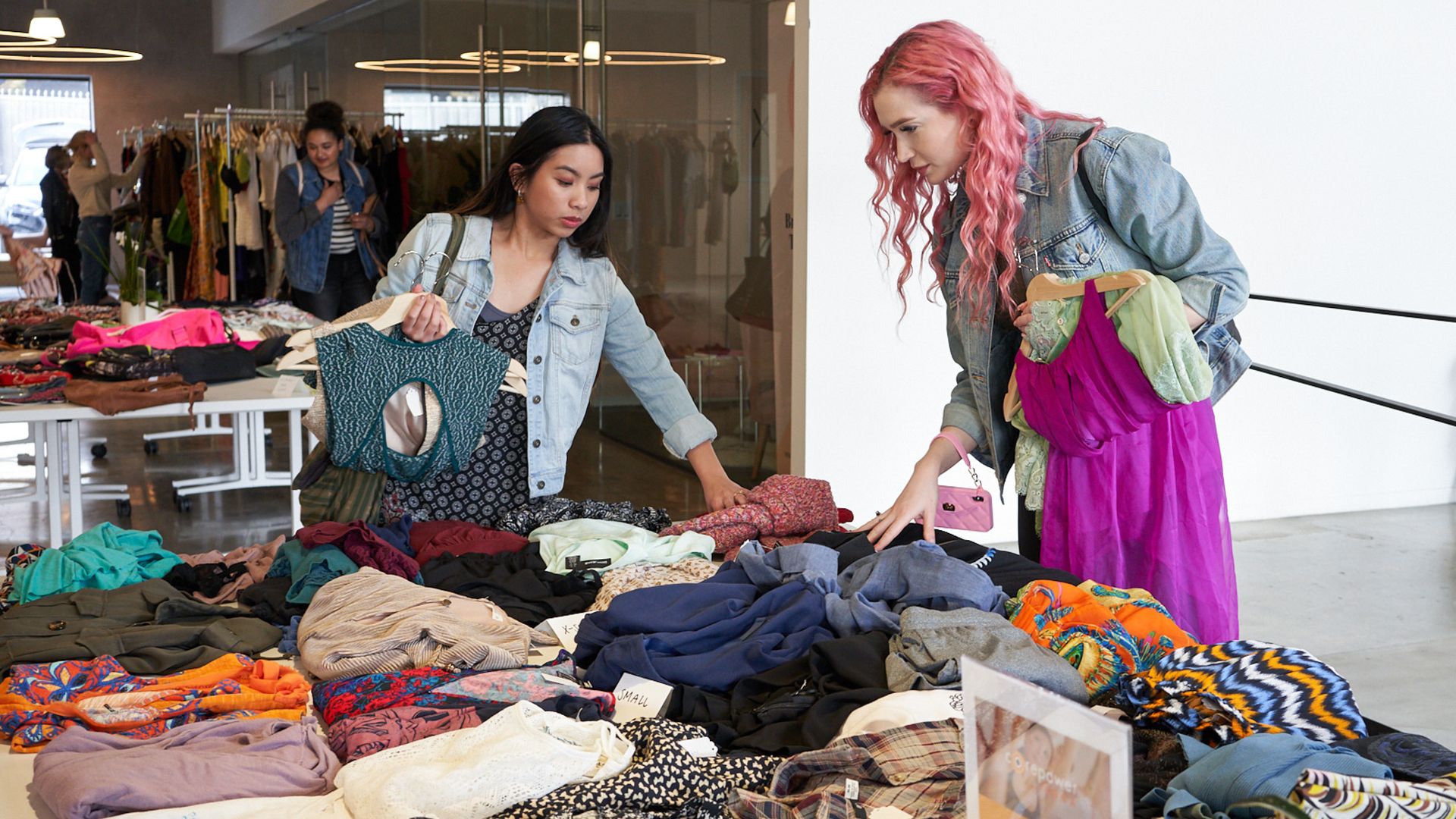 Trend cycles move fast in fashion, but one that's here to stay? Clothing swaps.
Why it matters: Swapping clothes — whether informally with friends or through an event or business — is a free way to refresh a wardrobe and minimize waste.
Swaps are everywhere today. In the next month, there are events in Atlanta, Miami, D.C., Chicago, Philadelphia, Indianapolis, Denver, Seattle, Austin and many more cities, big and small.
Events may vary in focus, like prioritizing maternity clothing or gender-affirming clothing swaps for transgender individuals.
And those events don't even include the most common form of clothing swaps — the ones that happen in someone's living room or in a group chat among friends.
What they're saying: "Once I started swapping, I was absolutely hooked," said Nicole Robertson, founder and CEO of Swap Society.
In 2010, Robertson joined a clothing swap club in her Los Angeles neighborhood.
When the group shuttered in 2016, she decided to build an online retail business around the concept.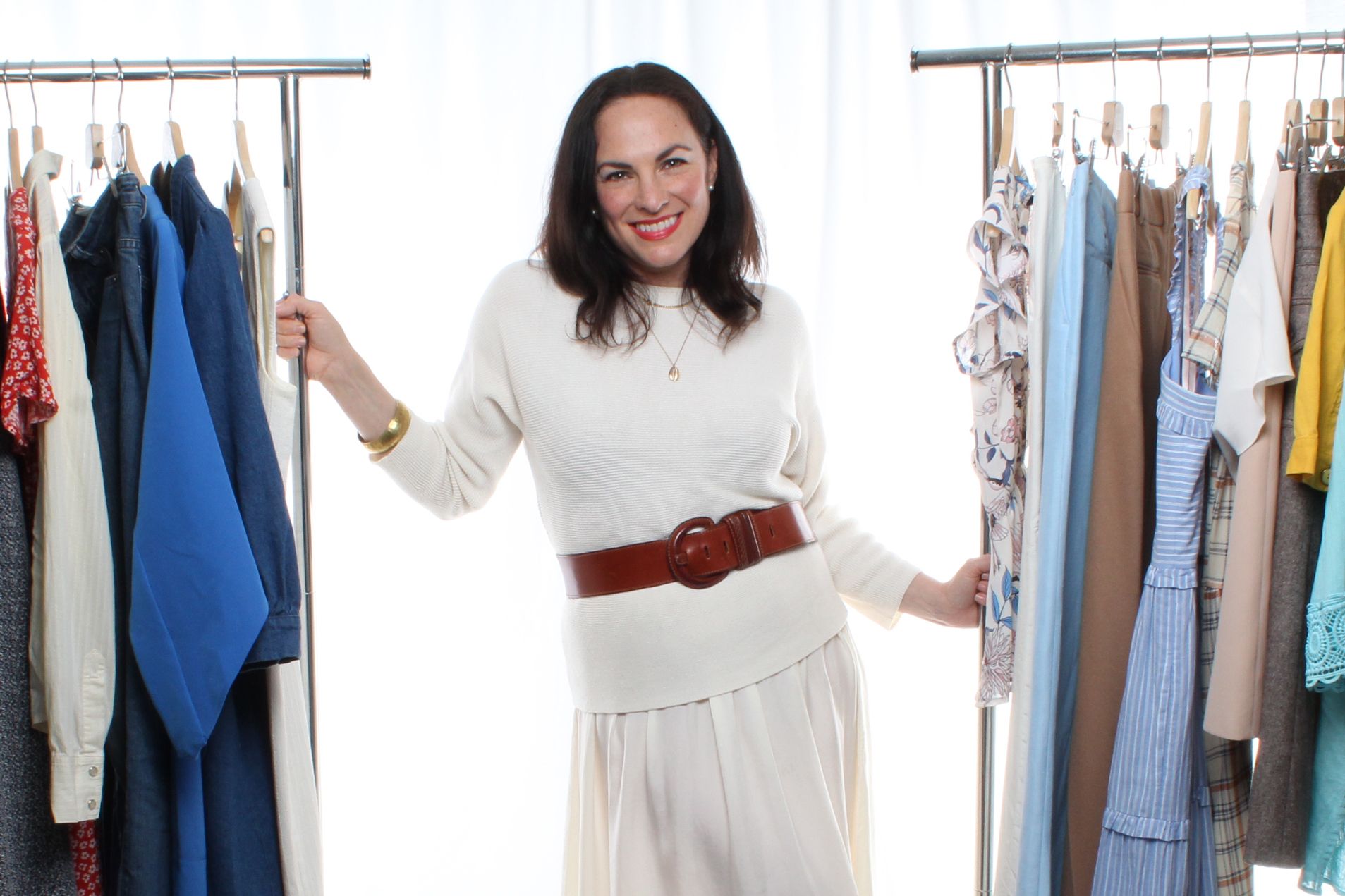 Swap Society is unique in the clothing swap space in that it costs money to use the service — $20-30 a month.
Robertson's company, which has about 2,000 members, takes elements of online shopping and combines it with the ethos of a clothing swap.
Once someone becomes a member, they receive a bag and mailing label to ship the clothes they want to swap. Swap Society then categorizes and gives the items a "SwapCoin" value, the company's currency.
Then that member can use their balance to shop the site, which has about 30,000 items in inventory for women and children.
The bottom line: Between paying attention to sustainability, fair labor practices and price point, shopping can be overwhelming, Robertson says. "Swapping is a guilt-free way to have fun with fashion."
Zoom out: Thrifting as a whole is booming, thanks in big part to Gen Z and changing mindsets around shopping secondhand.
The secondhand market is projected to reach $70 billion by 2027 — up from $39 billion in 2022 — and is growing nine times faster than the wider retail clothing sector, according to a report from the retail analytics firm GlobalData and the online thrift store ThredUp.
My thought bubble: Secondhand shopping — whether online or through a neighborhood swap — make the world feel a little smaller. Two friends shared this story with me:
A few years back, my friend Emily found a black mesh sweater she loved at a local clothing swap in Charlotte, North Carolina.
When she wore it out one day, another friend pointed it out. The sweater was once hers.
"And I still wear it," Emily tells me.
Flashback: The concept isn't new. During the 1940s, people traded clothes with one another to work around war-related rations on materials.
And most people have had a family hand-me-down thrust into their closet at some point in their life.
Go deeper: The fashion industry shrugs at the "circular economy"
Go deeper