Gen Z is reinvigorating thrift stores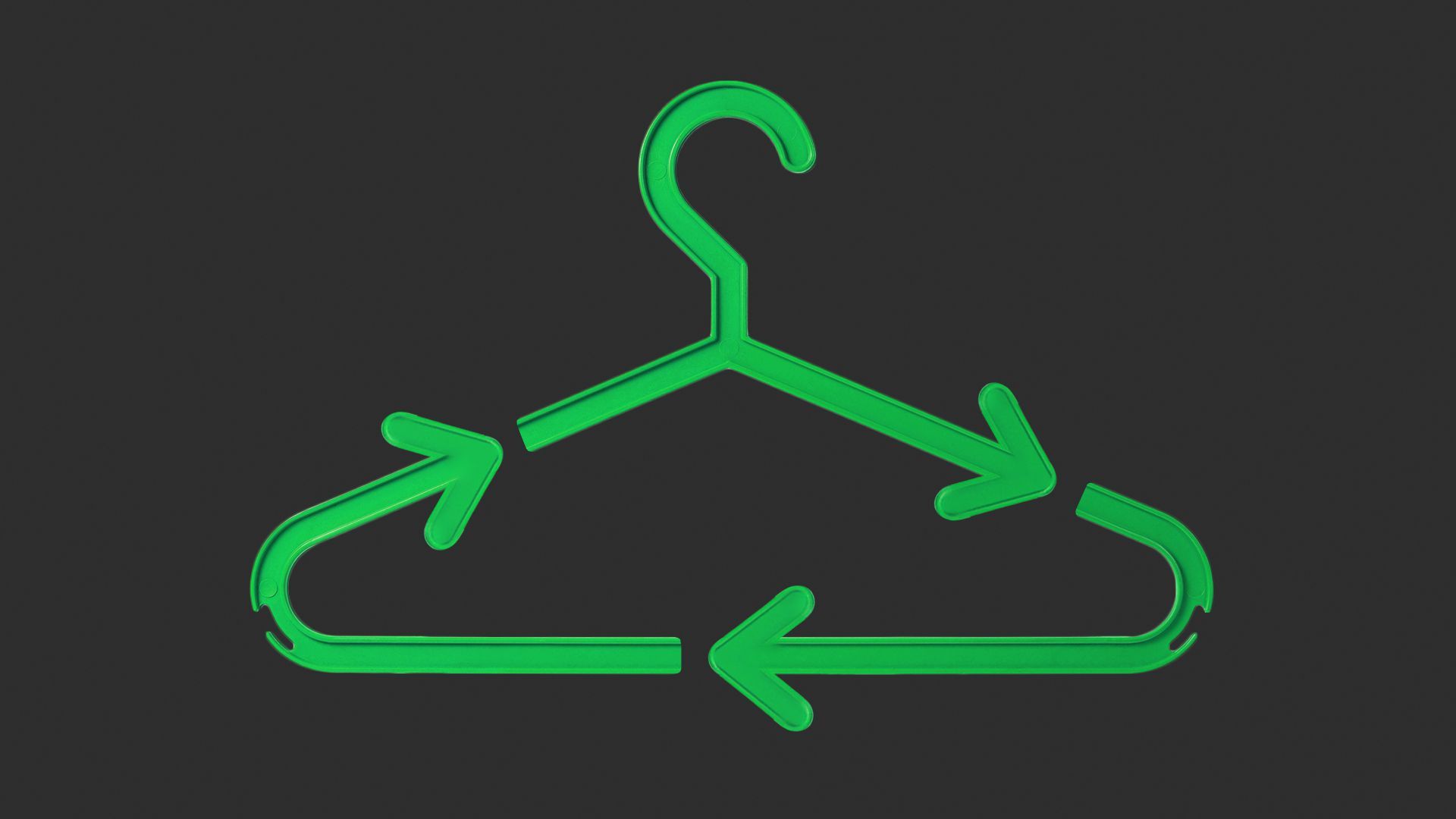 Gen Z shoppers are bringing about a renaissance of thrifting.
Why it matters: The apparel and footwear industry account for about 10% of climate impact — greater than all international flights and maritime shipping trips combined. Buying clothes, shoes and more secondhand can significantly reduce fashion's carbon footprint.
By the numbers: The secondhand market is projected to reach $77 billion by 2025 — up from $36 billion in 2021 — and is growing at a whopping 11 times the rate of the broader retail clothing sector, according to a report from the retail analytics firm GlobalData and the online thrift store ThredUp.
The drivers of the growth are younger consumers who are drawn to thrifting for its sustainability and eclectic and cool styles.
"I've kind of stopped buying clothes from traditional stores," says Grace Snelling, a sophomore at Northwestern University. "People almost respect you if what you're wearing is thrifted, and it looks good because you've managed to pull off a cool outfit, and it's sustainable."
Aisha Gunnell, digital director at Beacon's Closet — a chain of super cool thrift shops in Brooklyn and Manhattan — says buying secondhand made her stick out when she was in college. "In the last 10 years, it's become a lot more popular," she says.
The thrifting renaissance has hit all kinds of stores, says Adele Meyer, executive director of the National Association of Resale and Thrift Shops. Big thrift chains like Goodwill and Crossroads are seeing increased traffic, as are smaller, independent shops.
Another growing part of the secondhand market is e-commerce, as Axios' Hope King reports. Platforms like Depop (90% of users are under 26 years old) and Poshmark have helped turn young shoppers into stylists who can make a bit of income, Hope notes.
Scores of Gen Z consumers — including Snelling — are setting up online stores to sell their stuff. And they're judiciously advertising on Instagram and TikTok, furthering the hype around thrifting even more.
But, but, but: The rise of thrifting's popularity among wealthier consumers — those who don't need the thrift to build their wardrobes — is harming lower-income shoppers, Vox reports. The surge of interest is driving prices up and depleting inventory.
Snelling says she makes sure to shop only at thrift stores in wealthier neighborhoods to make sure she's not adding to that problem.
What to watch: Gen Z's revival of secondhand fashion is a boon for brick-and-mortar retail. Even though online thrift shops are gaining popularity, younger thrifters tell me they prefer physical stores.
It's a weekend activity: Gather a group of friends and hit a string of thrift stores, digging through bins upon bins of random stuff to find the winners.
Says Meyer, "They like the thrill of the hunt."
Go deeper