Black Lives Matter street murals are fading away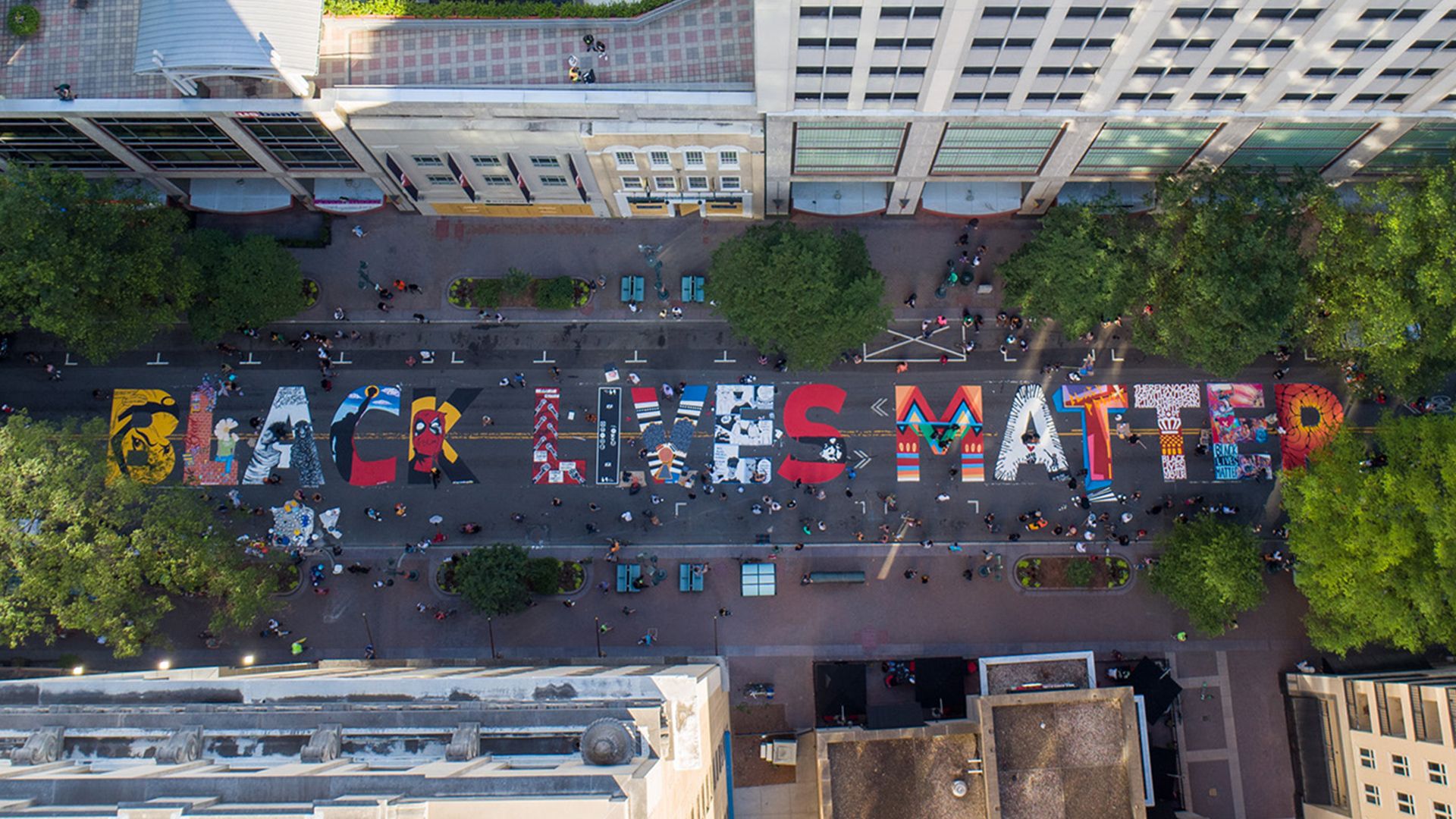 Black Lives Matter murals painted nearly three years ago on blocked-off city streets across America after the murder of George Floyd are getting paved over or worn away by traffic.
Why it matters: The bright, block-spanning declarations became commonplace on streets quieted by the pandemic — but the return of rush hours and declining support for the Black Lives Matter movement have made them difficult to maintain.
A BLM mural installed outside Trump Tower on Manhattan's Fifth Avenue — which then-President Trump branded "a symbol of hate" — has largely faded away in the intervening years.
Charlotte's colorful BLM mural also faded away over time after the city opened up the street to traffic in late 2020.
A BLM mural along a popular section of the Atlanta Beltline has faded in part because the slogan was done as a community project and does not have a maintenance plan by the city, a BeltLine spokesperson tells Axios Atlanta's Thomas Wheatley.
Austin removed its Black Austin Matters and Black Artists Matter installations, which were first put in place in June 2020, as part of scheduled road resurfacing, a city spokesperson tells Axios Austin's Asher Price.
Indianapolis' BLM mural was not replaced after the city repaved the street, though crews did attempt to save a piece of each letter for the artists.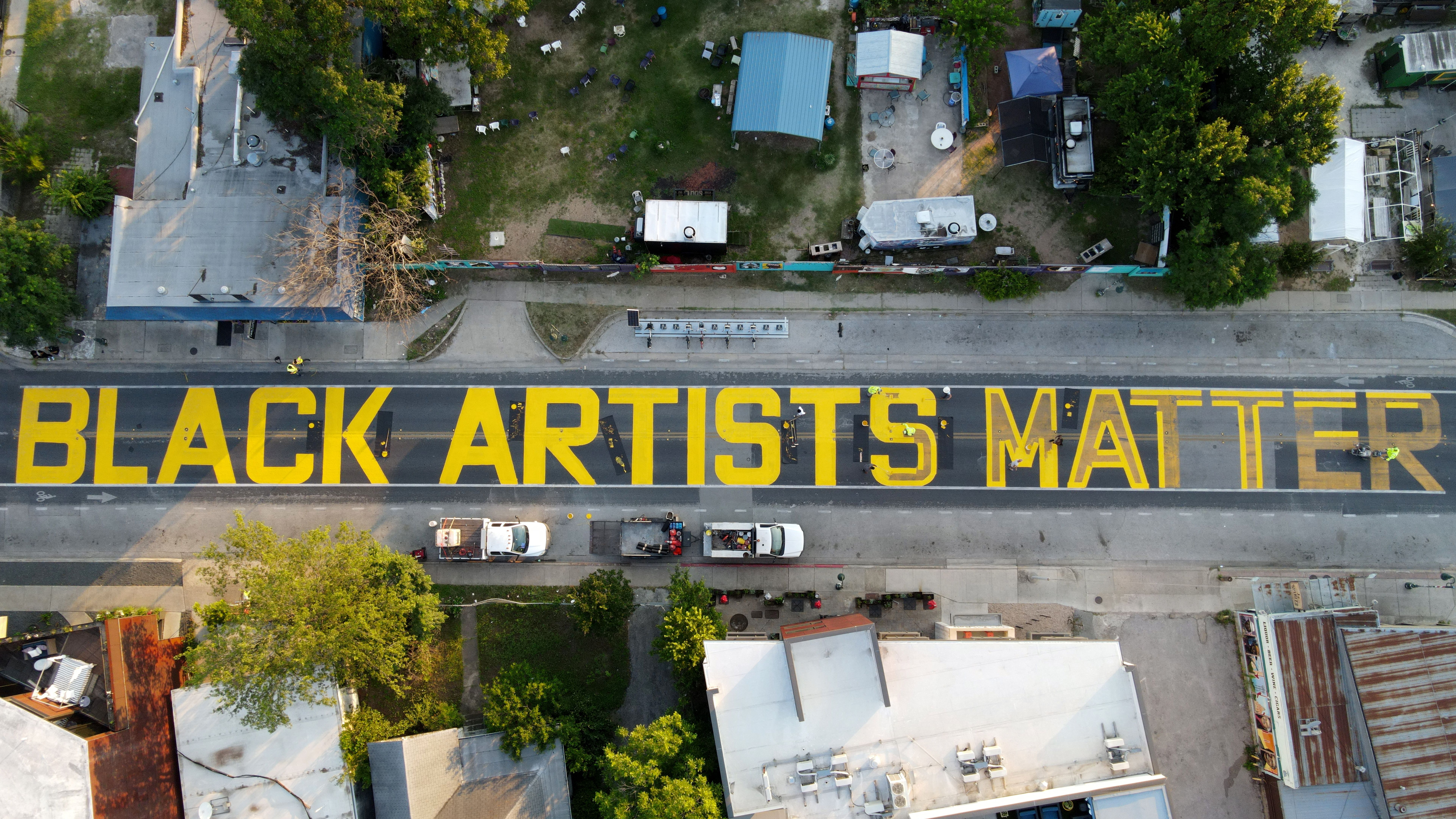 What they're saying: "We legitimately wanted to show solidarity by protest by creating those murals and we inadvertently created a moment and like a sanctuary for people who exist," Dammit Wesley, a curator for the Charlotte mural and its artists, tells Axios.
"But being in a conservative city like Charlotte being in the South just wasn't the right place for that."
Mali Bacon, executive director of GANGGANG, a cultural development and advocacy firm in Indianapolis, tells Axios that the artists who made the mural had conversations about being mentally prepared as they knew it would not be protected after some designs were initially vandalized.
"Not being able to physically or literally see the mural is a wonderful analogy to how we are not able to physically always see the movement of the advocates and of the artists that are still saying the same thing every day," Bacon said.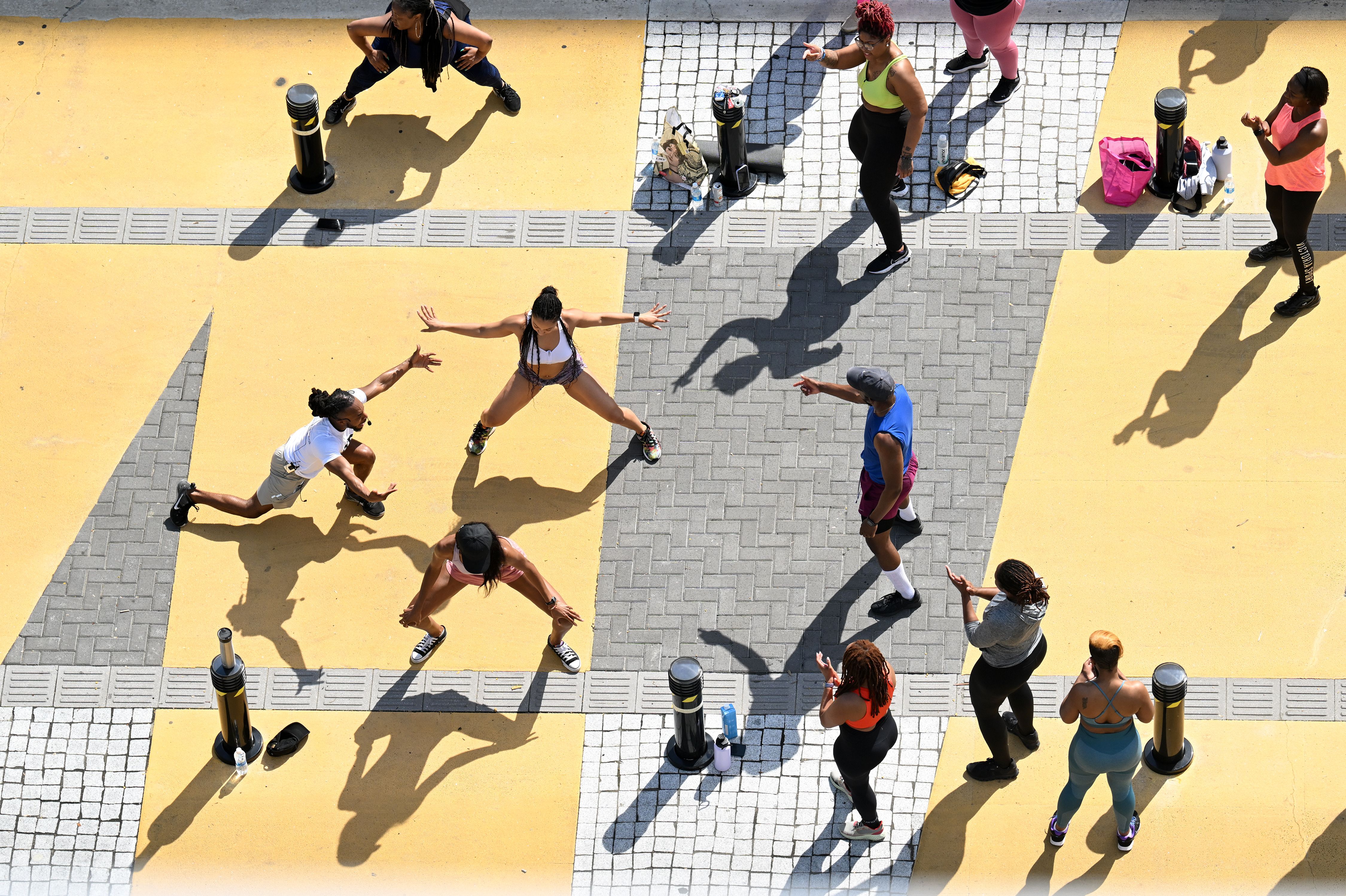 The other side: Some cities have taken steps to refresh their murals — or even make them permanent.
Seattle had its mural repainted last year, and city officials redirected traffic onto the parking lanes around it.
Cars can now similarly drive on Washington D.C.'s Black Lives Matter Plaza — a stretch of 16th Street NW near the White House — but the once-painted mural became a permanent concrete installation in 2021.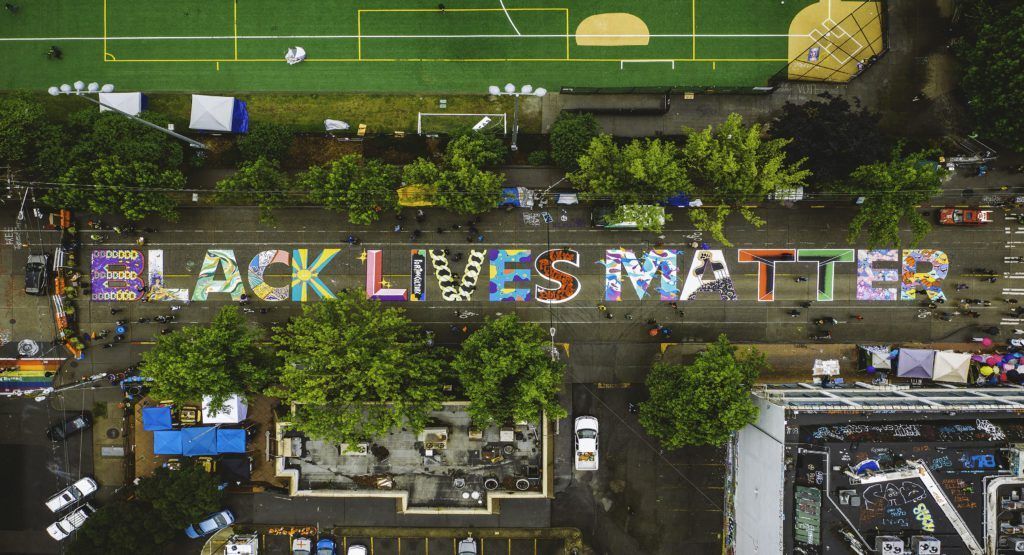 The bottom line: The Black Lives Matter murals were helpful symbols, but they're ultimately only as useful as the tangible changes they bring about, Rashad Robinson, president of Color of Change, an advocacy organization, tells Axios.
Go deeper