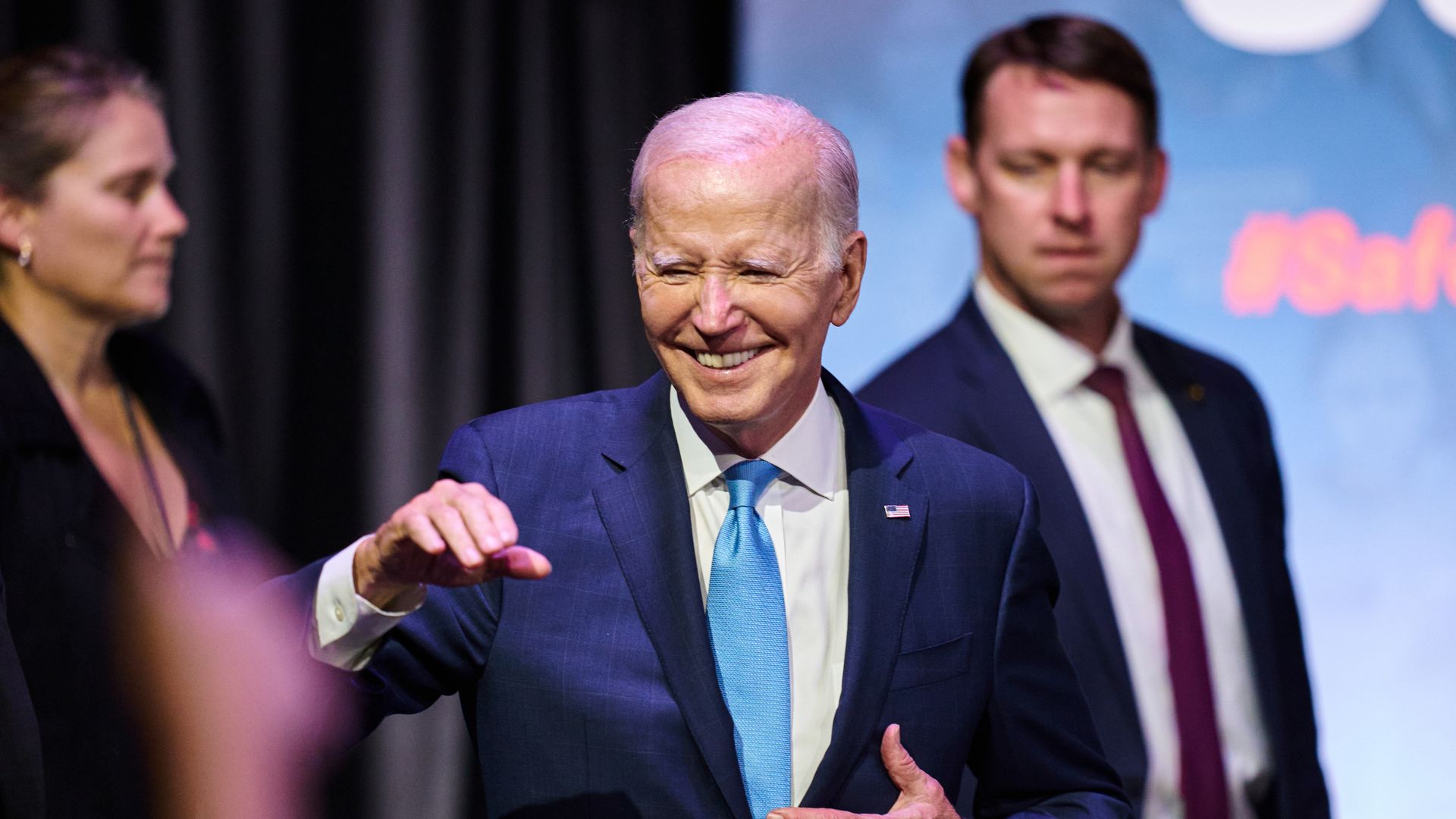 President Biden often uses old-timey expressions that confound even his own staff. That happened again Friday when he ended a speech on gun violence with "God save the queen, man."
Even Olivia Dalton, the White House's principal deputy press secretary, didn't know what her boss meant. When journalists asked, she replied only that he "was commenting to someone in the crowd."
Later, the White House didn't respond when Axios asked what Biden had meant.
Why it matters: Biden's quirky aphorisms are sometimes weaponized by Republicans to insinuate the 80-year-old president is in mental decline. But Biden has been using unique phrases for years — but even some of his aides aren't exactly sure what he means by them.
Flashback: Biden also said, "God save the queen," when he was vice president in January 2017, after he certified Donald Trump's 2016 election victory, The Telegraph reported at the time.
Axios asked several current and former Biden aides what the phrase meant. Several gave different answers and some said they still aren't sure.
As a proud Irishman whose ancestors probably weren't fans of the crown, Biden may use the phrase more as sarcasm.
Zoom in: Biden has an arsenal of wacky phrases he deploys.
During this year's State of the Union, he told Republican lawmakers, "Lots of luck in your senior year."
Some Biden allies believe that's his way of saying, "Good luck with that." But at the time, the White House declined to tell The New York Times what he meant — and some administration officials still chuckle about how they don't quite know, either.
On the campaign trail in New Hampshire in 2020, Biden sort of jokingly called a skeptical voter a "lying, dog-faced pony soldier."
Bottom line: There are legitimate questions about Biden's age and stamina as he runs for a second term — but his off-beat proverbs are just Biden being Biden.
Go deeper