Rodeo celebrates the legacy of Black cowboys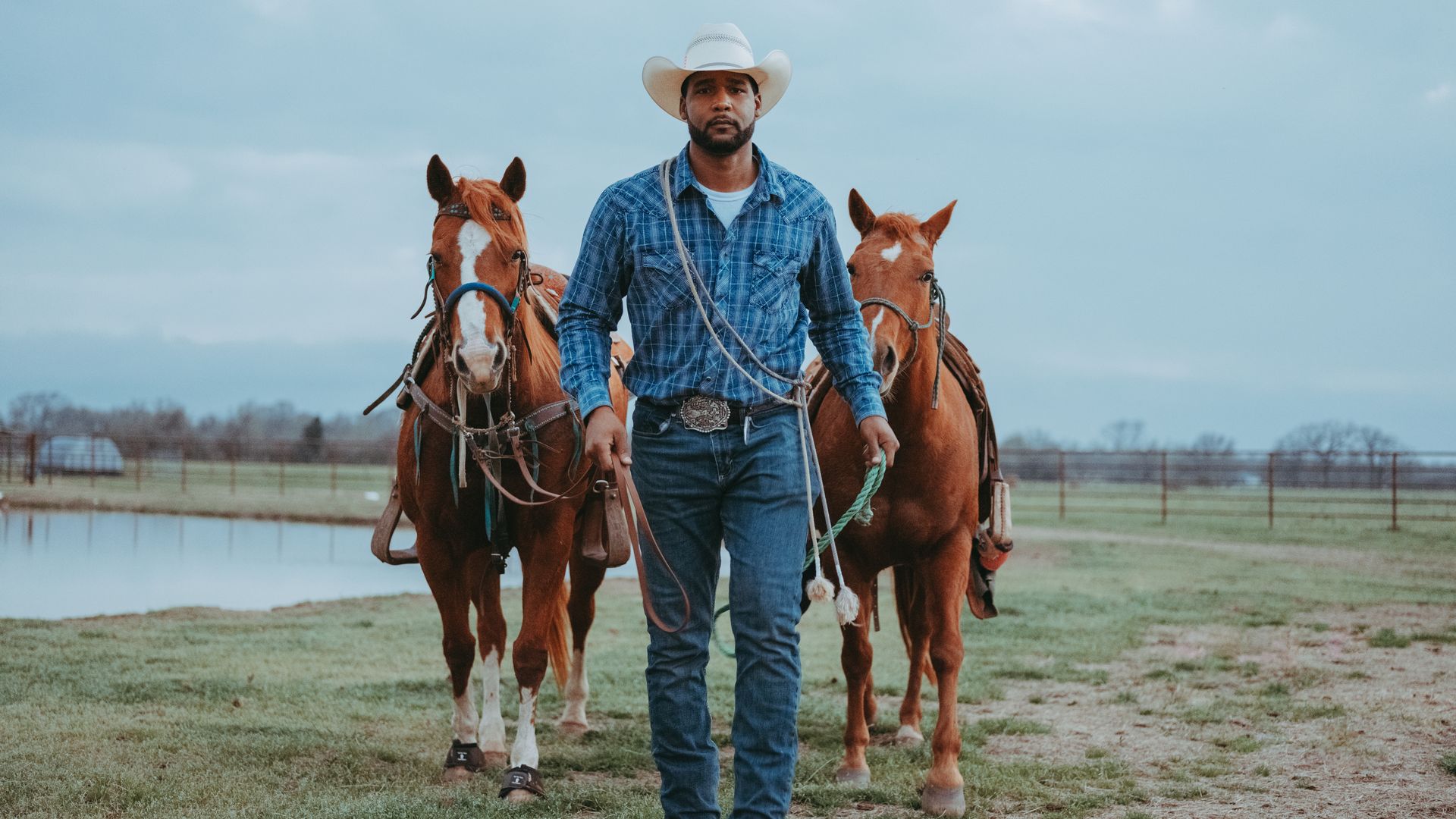 Before there were white cowboys in the American West, there were Latino vaqueros, Indigenous cattle handlers and Black cowboys.
Why it matters: That history, often forgotten in tales of the nation's frontier, is what photographer Ivan McClellan has honored by documenting Black cowboys and cowgirls for nearly a decade — and why he organized a Juneteenth rodeo in Portland, Ore., on Saturday.
McClellan tells Axios he launched the inaugural "Eight Seconds Juneteenth Rodeo" — named for how long a rodeo bull rider has to stay on for a ride to be scored — to provide a venue for Black cowboys and cowgirls to compete in a sport usually dominated by whites.
Black rodeos receive a fraction of sponsorships and winning payouts as big-circuit rodeos. McClellan has attracted sponsors such as Wrangler and Tecovas, allowing the Portland rodeo to offer $60,000 in prize money.
That's more than twice the amount offered at many other Black rodeos — but still well below the hundreds of thousands of dollars offered at bigger rodeos.
The event is drawing cowboys and cowgirls from California, Texas and Oklahoma.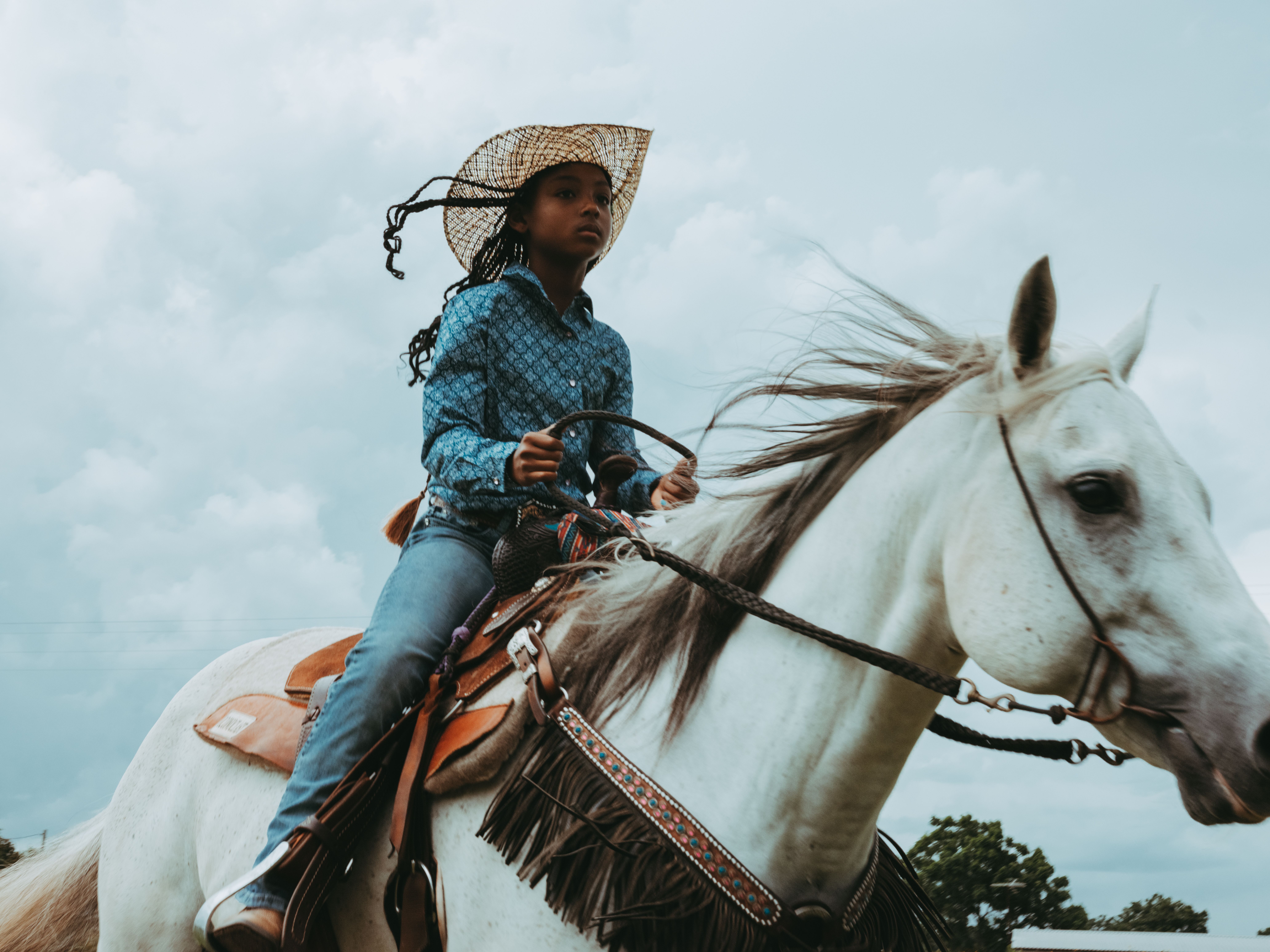 Zoom in: McClellan grew up in Kansas but said that like many Black Americans, he couldn't relate to cowboy culture because of how it was portrayed on TV and in movies.
"What I had seen in film was John Wayne, Montgomery Clift and 'Tombstone' ... all of these white cowboys. The only Black cowboys I'd seen were kind of a joke, like Cowboy Curtis on 'Pee-Wee's Playhouse.' "
That changed when he saw real Black cowboys in Oklahoma and saw similarities with his Kansas family. He began his photo project.
Between the lines: Afro-frontierism has always been part of the American story — even before the arrival of the first enslaved people in Virginia in 1619, historian Timothy E. Nelson tells Axios.
The original American cowboys were Afro-Mexicans in the present-day Southwest, he said.
They later would later meet up with emancipated Black people from the American South, navigated homestead laws — 160 acres of granted federal land to anyone agreeing to farm the land — and threats of land thefts by white settlers.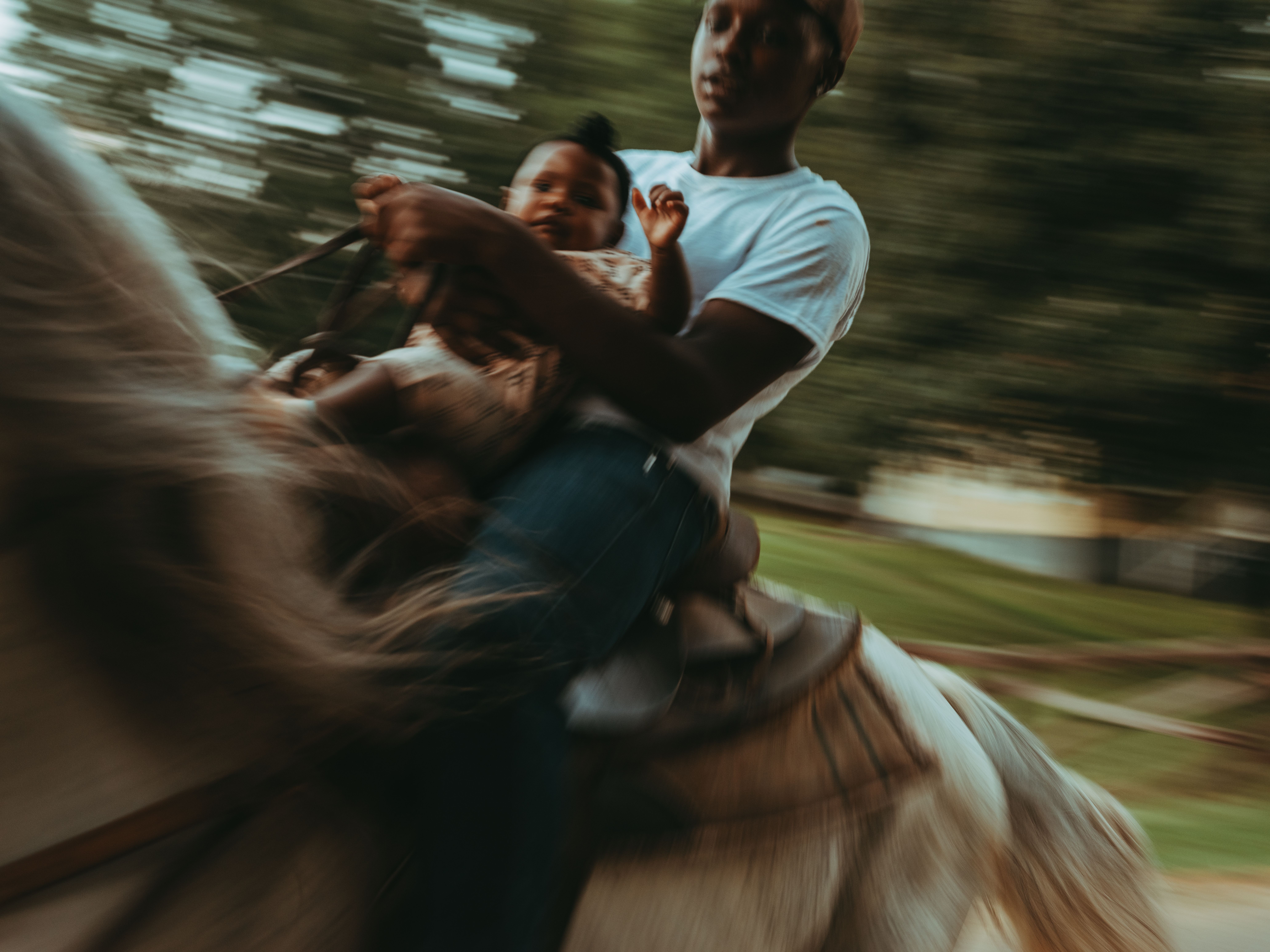 Yes, but: When the Western genre was created via movies and popular culture, Black cowboys were left out of the picture, said Nelson, author of the upcoming book "Blackdom, New Mexico: The Significance of the Afro-Frontier, 1900–1930."
Showing Black cowboys meant you'd have to discuss the racism they faced and the enslavement they once endured, he said.
"When you see Black people in the context of cowboy-ness, it has nothing to do with white people. In fact, it's a rejection of whiteness."
McClellan said the exclusion of Black cowboys popular Western TV shows and movies is based on "racism and laziness."
The intrigue: Rashad Robinson, president of the activist group Color Of Change, tells Axios the growing popularity of Juneteenth allows Black communities to get behind unique events like rodeos and show different sides of Black history.
"I love that we can take these moments to claim our cultural legacies. Juneteenth is about visibility."
Go deeper: Juneteenth forces U.S. to confront lasting impact of slavery economy.
Go deeper