Inside AWS' quest to bake security into the cloud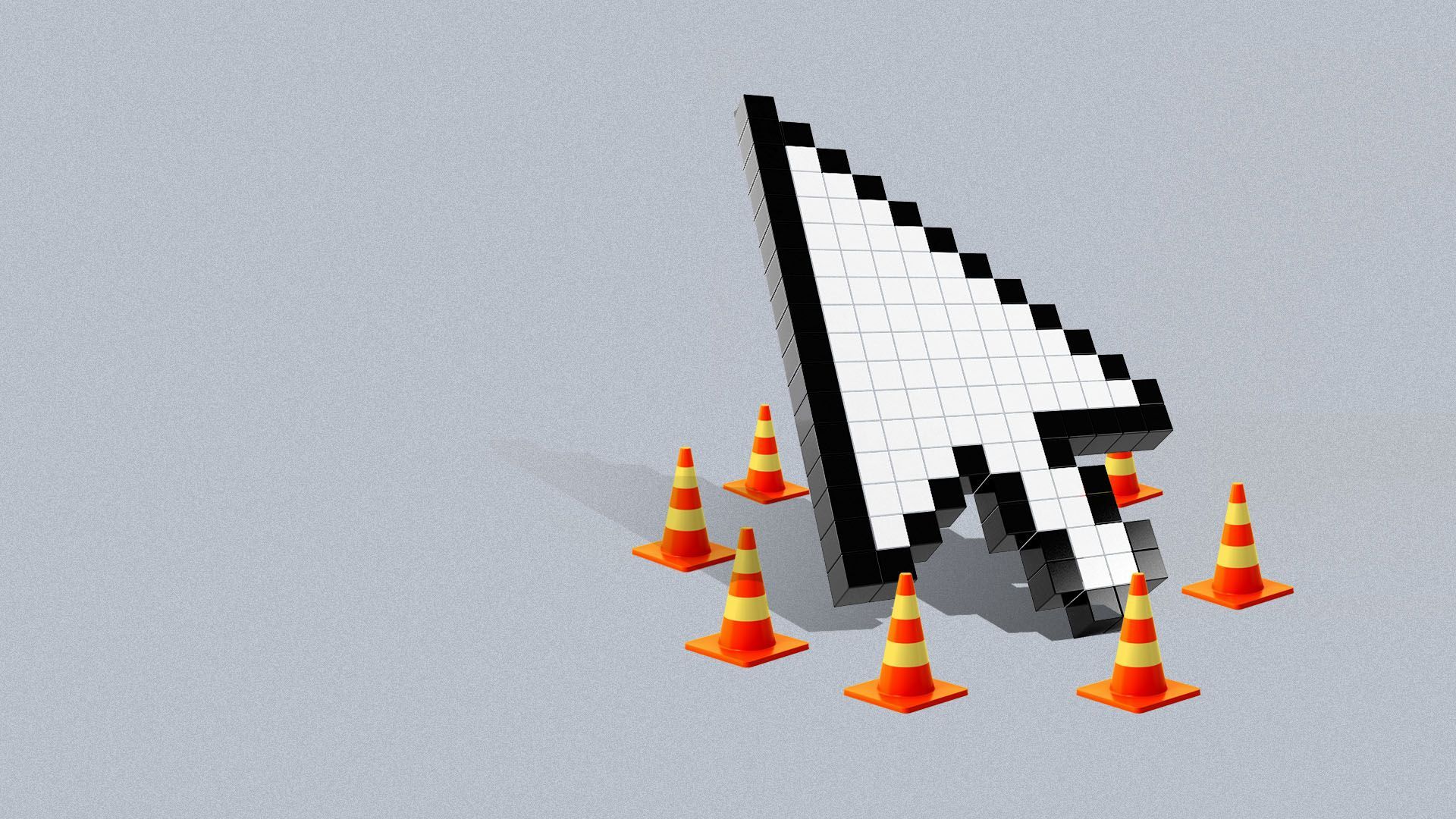 Companies are routinely urged to think more about their cloud security, but a new set of products from Amazon Web Services' security team aims to help customers think about it less.
Driving the news: AWS unveiled its plan to add new security checkpoints to the company's cloud products earlier this week during its re:Inforce conference.
The company rolled out a machine-learning-enabled tool, called Amazon CodeGuru Security, that identifies and resolves any vulnerabilities injected during app development.
AWS showed off another new tool to let customers export data needed for a so-called software bill of materials, which provides an ingredient list for the software on a customer's network.
And AWS also made its Findings Groups tool, which uses artificial intelligence to analyze and connect any related threat notifications that cross a customer's systems, publicly available.
Why it matters: As more organizations transition to cloud storage, malicious actors are following in their footsteps.
Customers are taught that cloud storage is more secure and hack-proof than their on-premises and device-based alternatives. But many organizations aren't properly configuring their new cloud accounts, leaving them vulnerable to hackers.
Last year, eight in 10 organizations faced a cloud security incident, according to a report from Venafi.
What they're saying: "We're filling in the areas of the things that customers have asked us for and also that we have seen, as we need to be able to make this a smoother transition," CJ Moses, chief information security officer at AWS, told reporters during a conference briefing.
The big picture: AWS' new products are aimed at helping customers during the entire lifecycle of their deployments, Paul Hawkins, a principal in AWS' Office of the CISO, told Axios.
Whenever a new technology emerges, many people are quick to embed the tools into their workflows before weighing any security concerns.
AWS' security team tries to help both its in-house teams and the company's customers more easily account for security while developing new tools, Hawkins told Axios.
"Our goal is to produce services that make it easier for customers to understand the security of the applications that they build and operate," he said.
Between the lines: The vast majority of AWS' products are developed based on direct feedback and demand from customers, Hawkins added.
"Customer demand is an interesting thing because it can take you down a road you didn't think of," Whit Crump, general manager of Americas business development at AWS, told Axios.
The intrigue: The quick emergence of generative AI is adding a new set of challenges — and opportunities — for cloud security, AWS executives told Axios.
AWS recently released Amazon Bedrock, a tool that lets customers build their own generative AI applications, encrypt the data of these applications and limit access.
At its event, AWS shared a new generative AI tool named Amazon CodeWhisperer. The tool scans any newly written AI-related code for security vulnerabilities as it's being written, while also filtering any biased code suggestions.
Zoom out: The new products come as Washington starts to press software manufacturers to build their products with security in mind.
Yes, but: AWS isn't the only cloud provider focused on embedding security into its products.
Sign up for Axios' cybersecurity newsletter Codebook here
Go deeper