MakerDAO breaks away from GUSD stablecoin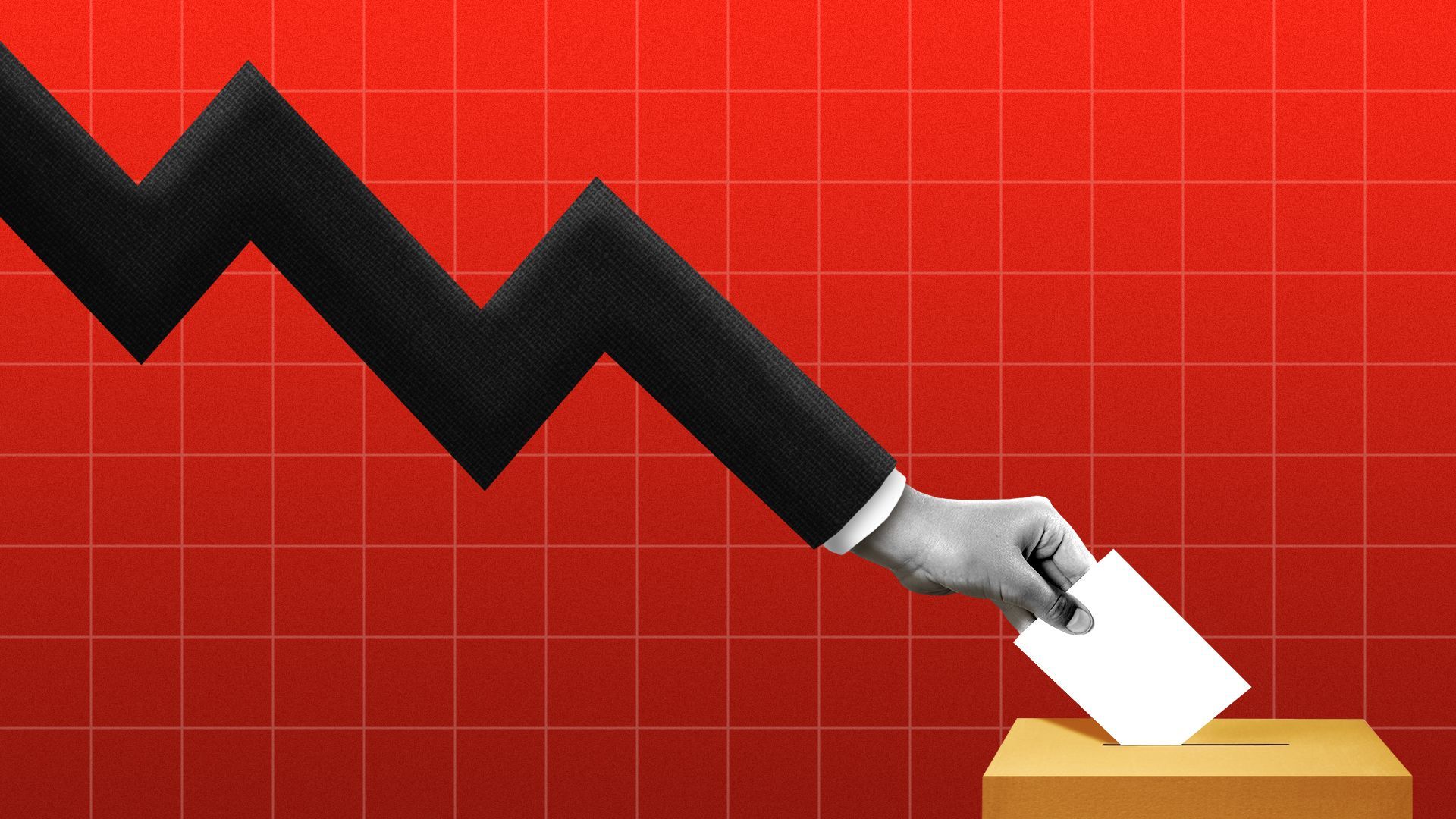 MakerDAO is breaking up with Gemini by cutting its position in the exchange's GUSD stablecoin, Brady and Crystal write.
Zoom in: The decision is largely informed by a desire for MakerDAO, a decentralized autonomous organization with $8 billion in assets, to take advantage of generous interest rates on U.S. Treasuries.
Be smart: MakerDAO is sometimes called the Central Bank of DeFi.
One of the oldest decentralized finance projects, it issues the dai (DAI) stablecoin, which is collateral-backed, as opposed to directly backed by dollars in a bank.
Catch up fast: Gemini pays MakerDAO 2% on its deposits of GUSD, which represent about 88% of all the GUSD in existence, according to CoinDesk.
But on the other hand, the DAO is looking at 5% returns from U.S. government debt.
Flashback: Gemini first approached MakerDAO about making a deal to support GUSD last September.
In January, amid larger uncertainty in the market, MakerDAO entertained a prior proposal to cut loose from Gemini's house stablecoin.
That proposal failed narrowly.
Zoom out: MakerDAO has functioned as a decentralized autonomous organization long before there were really tools or norms for functioning in that way.
It is governed by its governance token, maker (MKR).
These days, however, there is a growing recognition that, in practice, the DAO is controlled by its founder.
Between the lines: The point of MakerDAO was always to issue DAI. That said, the way it used to do it was by making loans. Users would post collateral and MakerDAO would let them borrow some of its value in the form of DAI.
In 2021, it created the Peg Stability Module which, at first, was a way to turn fiat-backed usd coin (USDC) into DAI.
Meanwhile, the DAO was beginning to execute a long-term plan to diversify its treasury away from being 100% cryptocurrency. It always wanted to incorporate assets from the regular world.
For example, it has been collaborating with Centrifuge, a firm that's been tokenizing assets such as trade receivables.
However, the organization has also been somewhat panicky since the Treasury smacked down the privacy protocol Tornado Cash.
The intrigue: On the one hand, cutting loose a fiat-backed stablecoin like GUSD squares with MakerDAO's desire to increase its censorship resistance.
But if it turns and just invests that money into the most traditional of instruments, bonds, it seems to be moving in the other direction.
By the numbers: At the close of the vote today, 63,275 MKR had been posted in favor of the proposal, with 84.18% of the vote going yes.
The bottom line: It's just a skirmish over the long-term direction of one of DeFi's defining projects.
Go deeper