Presidential hopeful Francis Suarez has little power as Miami's mayor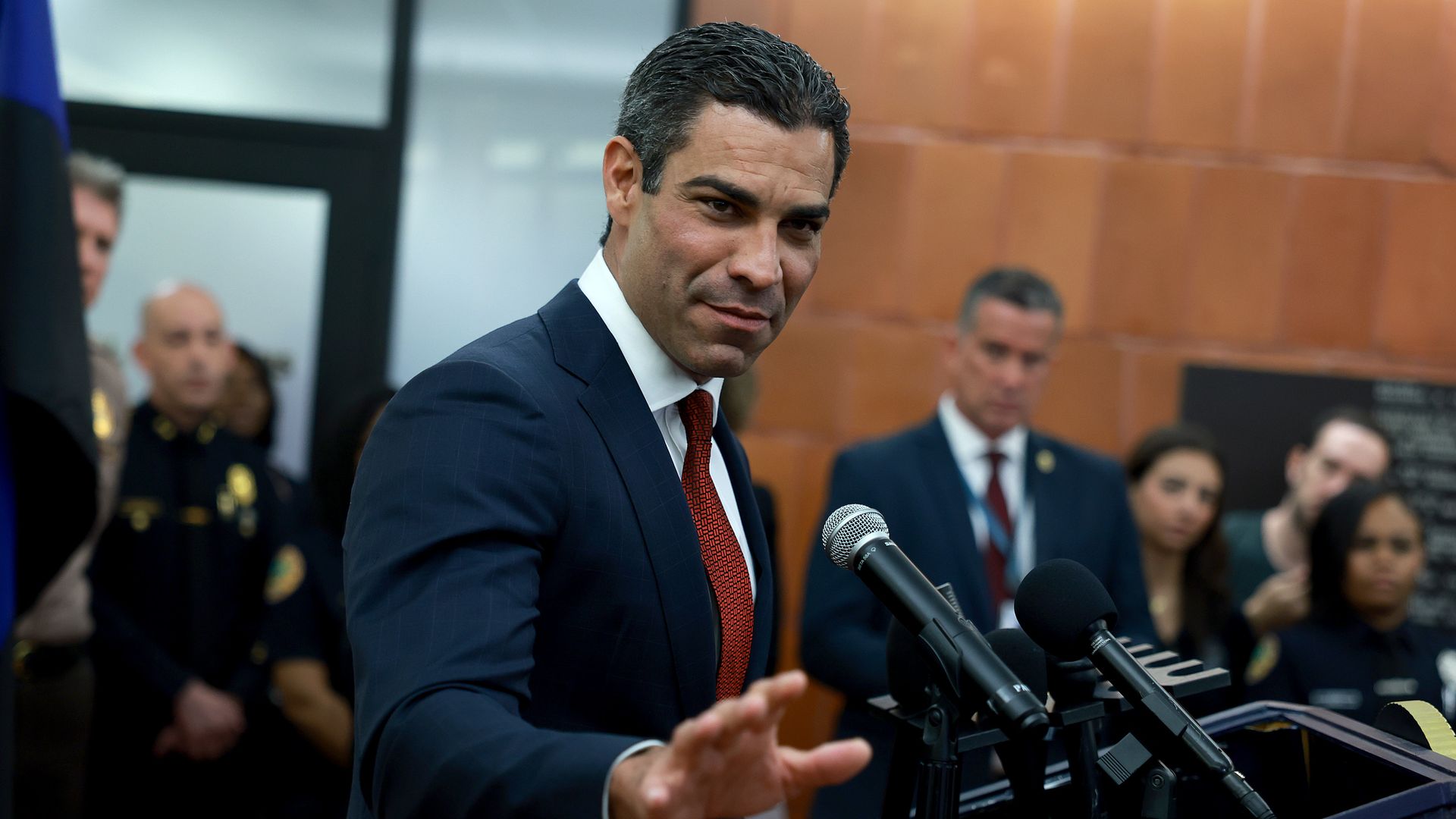 Miami Mayor Francis Suarez has announced a run for president, but some are questioning whether he's qualified for the job given how little power the city's mayors actually have.
Why it matters: The part-time Republican mayor doesn't oversee the city budget or any government departments and has no vote on legislation.
Zoom in: Miami has a city-manager form of government, where an appointed administrator executes commission legislation and runs day-to-day government operations.
Suarez, who also works as an attorney and private equity executive, can nominate and fire the city manager and veto legislation, but his veto can be overridden by the city commission.
Reality check: No U.S. mayor has ever been elected president directly from the local level.
What they're saying: Congressman Carlos Giménez (R-Fla.), a former mayor of Miami-Dade County, told the Miami New Times that Suarez "does not really run" the city.
"So, why in the world does he think that he can run the most powerful nation in the world?" Giménez said.
The other side: Suarez has touted the city's low murder rate and business-friendly environment during his tenure.
Democratic pollster and strategist Fernand Amandi, president of Bendixen & Amandi International, told Axios that Suarez has no "unilateral executive powers."
"It's not unlike someone who played the president of the United States in a high school play thinking that they're now qualified to run for president of the United States in real life," Amandi said.
Of note: Neither Suarez nor his spokesperson responded to a request for comment.
Flashback: In 2018, Suarez proposed a city referendum to bolster his role to be a "strong mayor" but voters overwhelmingly rejected the idea.
Meanwhile, Suarez is facing various investigations from the FBI, Miami-Dade State Attorney's Office and Miami-Dade County Commission on Ethics and Public Trust in connection to his work for real estate developer Rishi Kapoor, the Miami Herald reports.
Go deeper