FDA advisers endorse targeting XBB variant in new COVID booster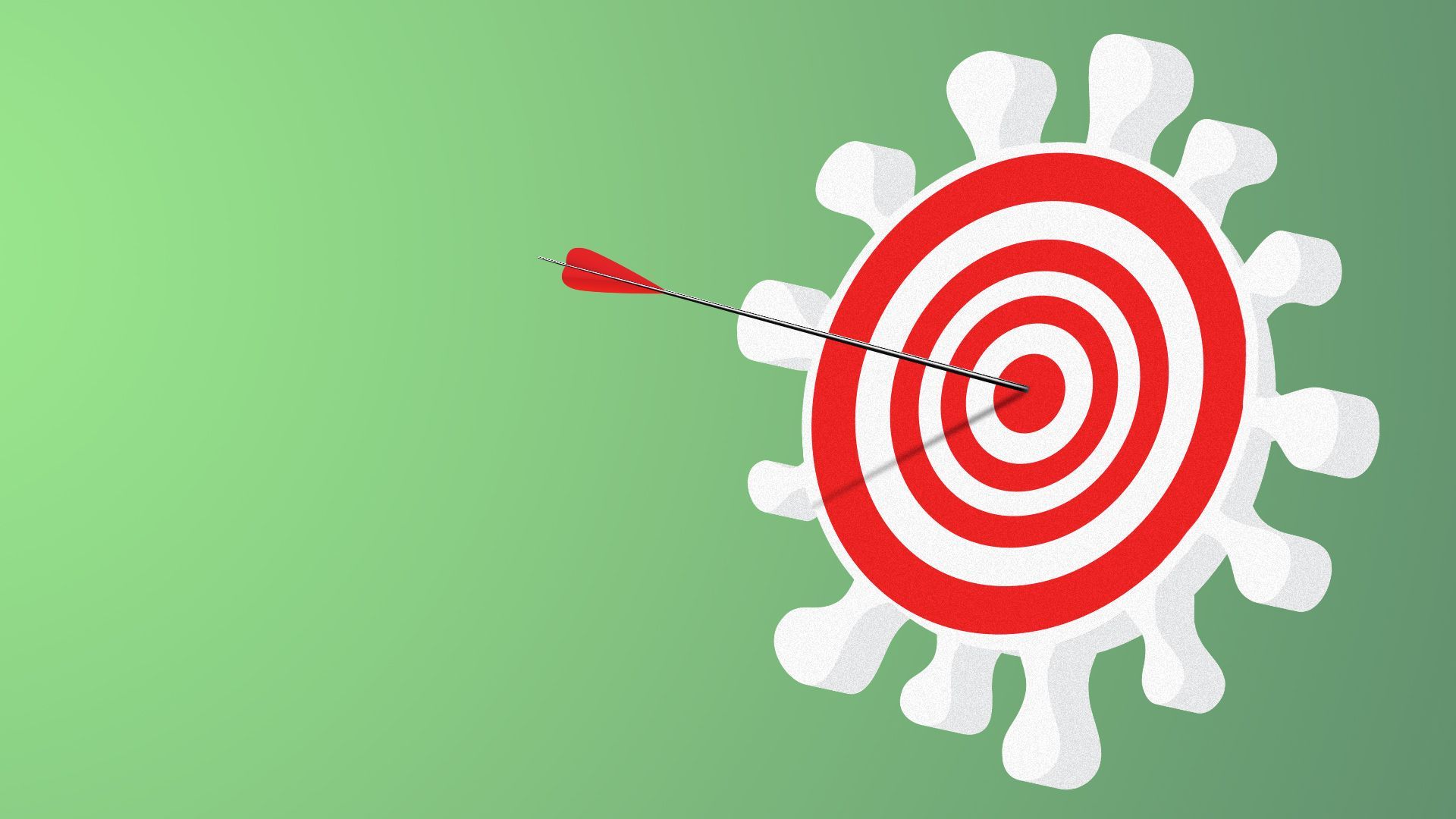 An expert panel of the Food and Drug Administration today endorsed updating COVID boosters for the fall, unanimously recommending that they target an omicron strain known as XBB that's responsible for nearly every infection in the U.S.
Why it matters: The current bivalent booster targets variants that are no longer circulating and shows signs of offering only waning protection against severe disease, according to data presented during a daylong advisory panel meeting.
With the public's immunity likely reduced by fall, federal health officials said updating the boosters might be the best way to keep pace with a still-evolving virus.
Details: The 21 advisers largely agreed that the new single-shot boosters should specifically protect against the XBB.1.5 variant, which accounted for nearly 40% of COVID cases as of last week.
This would make the shots monovalent, in contrast to the currently available bivalent vaccines that target multiple strains.
Vaccine manufacturers Pfizer, Moderna and Novavax have already begun to develop a shot targeting this strain — which data showed outperforming current vaccines — and indicated that it would be ready by early fall, pending regulatory approval.
Pfizer estimated it could start handing doses out as early as the end of July.
"This is not going to be the final formulation for this vaccine forevermore," said Peter Marks, head of the FDA's vaccine division. "It will likely require another update at some point."
Catch up fast: This is the second time the FDA panel has endorsed updating the formula for COVID vaccines.
The first was last summer, when it backed the Pfizer and Moderna shots now in use that combine the original COVID strain with BA.4 and BA.5, omicron variants.
Those still help protect against severe disease, but uptake has lagged, with fewer than 1 in 5 Americans having received a shot.
In a January meeting of the Vaccines and Related Biological Products Advisory Committee, or VRBPAC, each vaccine manufacturer suggested adopting a model of annual shots similar to seasonal flu.
And last fall, federal health officials floated the possibility of a yearly one-dose schedule for the general population, similar to what's in place for influenza jabs.
Yes, but: Panel members were split over comparing coronavirus to the flu, with some worried about the way it could complicate public messaging and increase vaccine hesitancy.
"It's only been a few years," said Mark Sawyer, temporary voting member and pediatric infectious diseases specialist at Rady Children's Hospital.
"We don't really know what the COVID season is, and it may ultimately confuse people about when and where they should get vaccinated and how frequently."
What they're saying: "Our discussion reflects the challenges of where we are now," said Ofer Levy, director of the Precision Vaccines Program at Boston Children's Hospital.
"We have safe and effective vaccines that are saving lives," Levy said. "We have some degree of public confusion and we have a virus that continues to change and uncertainty about how often we're going to have to update the vaccine."
What's next: The FDA does not have to follow the panel's recommendations but is likely to endorse the recommendation, since it's in line with suggestions the agency's own staff outlined earlier this week.
There's also the question of whether the Centers for Disease Control will recommend that certain groups get the updated shot first, since older adults and people with weakened immune systems remain at greatest risk of hospitalization and death.
Go deeper