FDA panel to meet on next COVID-19 boosters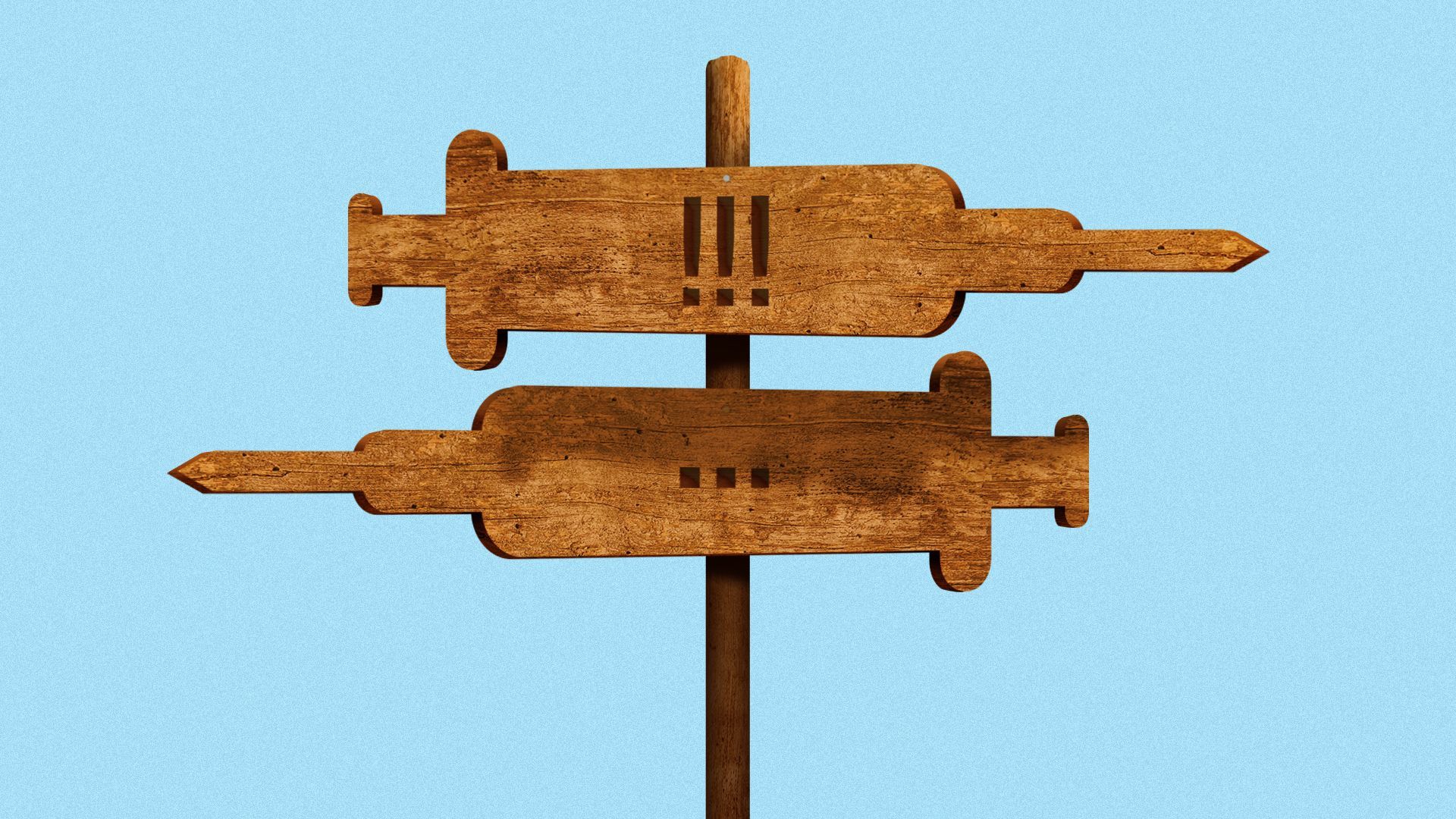 Food and Drug Administration advisers have set their next meeting to decide how to make the next round of COVID-19 boosters available to the general public this fall, now that they're available for older adults and high-risk people.
Driving the news: An FDA expert panel will meet June 15 to discuss and make recommendations on what strains to include in the "periodic updated" COVID vaccines this fall.
The FDA has said that it intends to make decisions about future vaccination after the panel meeting.
The big picture: U.S. health officials have previously indicated that they plan to recommend that people get COVID shots once a year, a similar schedule to the flu vaccine, as COVID becomes more normalized.
What they're saying: "At some point, the virus is divergent enough from the strain for which the vaccine was designed that you need to consider a modified design," Sten Vermund, professor of public health and pediatrics at Yale School of Public Health, told the Wall Street Journal.
The backstory: In April, the CDC and the FDA authorized a second Omicron booster, or bivalent shot, from Moderna and Pfizer for adults aged 65 and older and immunocompromised people to address their waning immunity.
The FDA also revoked the authorizations of the original vaccines — the monovalent shots from Moderna and Pfizer — in an effort to simplify future vaccination schedules and encourage immunization.
The FDA recommends that unvaccinated individuals receive a single dose of the bivalent vaccines from Moderna and Pfizer, rather than multiple doses of the monovalent ones.
Of note: Novavax's COVID protein-based vaccine is the only monovalent vaccine available in the U.S. The two-dose vaccine is authorized for people aged 12 and older as a primary series and as a third dose for adults 18 and up.
Go deeper