Another supply chain nightmare is possible as port labor negotiations drag on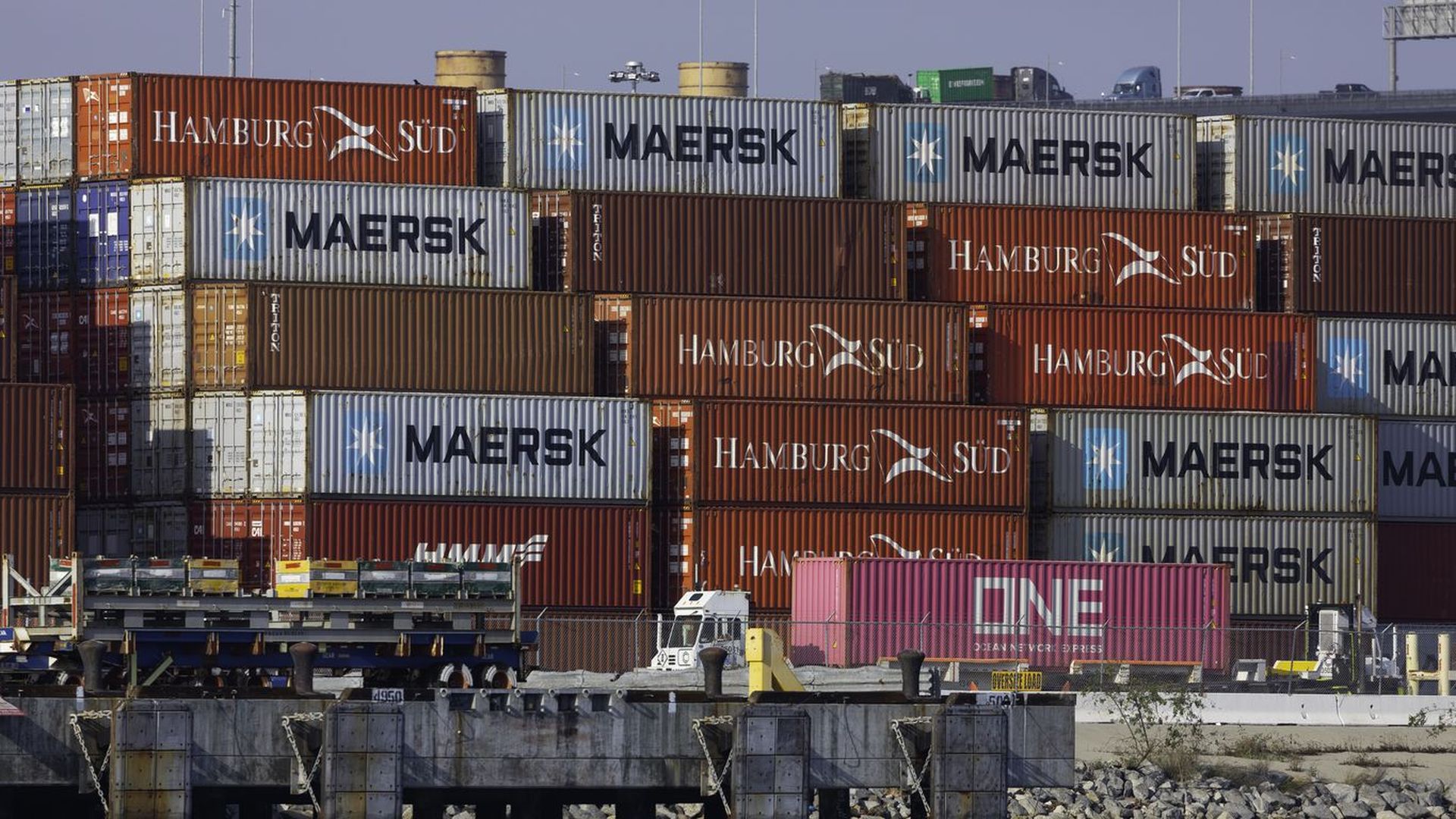 Disruptions at the West Coast ports stemming from labor negotiations between dockworkers and shipping companies are raising concerns about a supply chain nightmare just ahead of the peak shipping season.
The big picture: Ongoing labor negotiations for a new contract for the International Longshore and Warehouse Union union (ILWU) hit a snag over pay at the end of May, the WSJ reported — and since then the ports have been experiencing work stoppages and slowdowns, forcing a few to close at least temporarily.
The West Coast ports account for about 12% of the U.S. GDP, according to one widely cited older estimate.
If disruptions continue, "[w]e could see backlogs similar to those experienced during the pandemic," the CEO of Vizion, which tracks container shipments, told CNBC recently.
Zoom in: The two sides can't even seem to agree on the state of reality:
Over the weekend, the Pacific Maritime Association — the group representing shippers in negotiations — said in a statement that the Port of Seattle was forced to close due to labor disruptions.
That same day, the union said in a statement that the ports were doing business as usual, and did not acknowledge any slowdowns or stoppages.
"Despite what you are hearing from PMA, West Coast ports are open as we continue to work under our expired collective bargaining agreement," ILWU president Willie Adams said.
What they're saying: Business groups are asking the Biden administration to step in and broker a deal. The White House says it's monitoring the situation.
"The economic costs of a dispute that results in a port closure would be devastating to consumers and businesses, which are already enduring historically high levels of inflation," the Chamber of Commerce wrote in a letter to the White House last Friday.
Even small shutdowns tend to have big ripple effects. "The U.S. supply chain — it's like a guitar string; so much tension." Paul Brashier, vice president at ITS Logistics, tells Axios.
He's been advising clients to avoid the West Coast if possible for more than a year, he said. "We've been beating this drum."
Meanwhile, dockworkers in Canada just voted to authorize a strike, further complicating the trade situation.
Go deeper