Kids with anxiety likelier to be prescribed drugs than therapy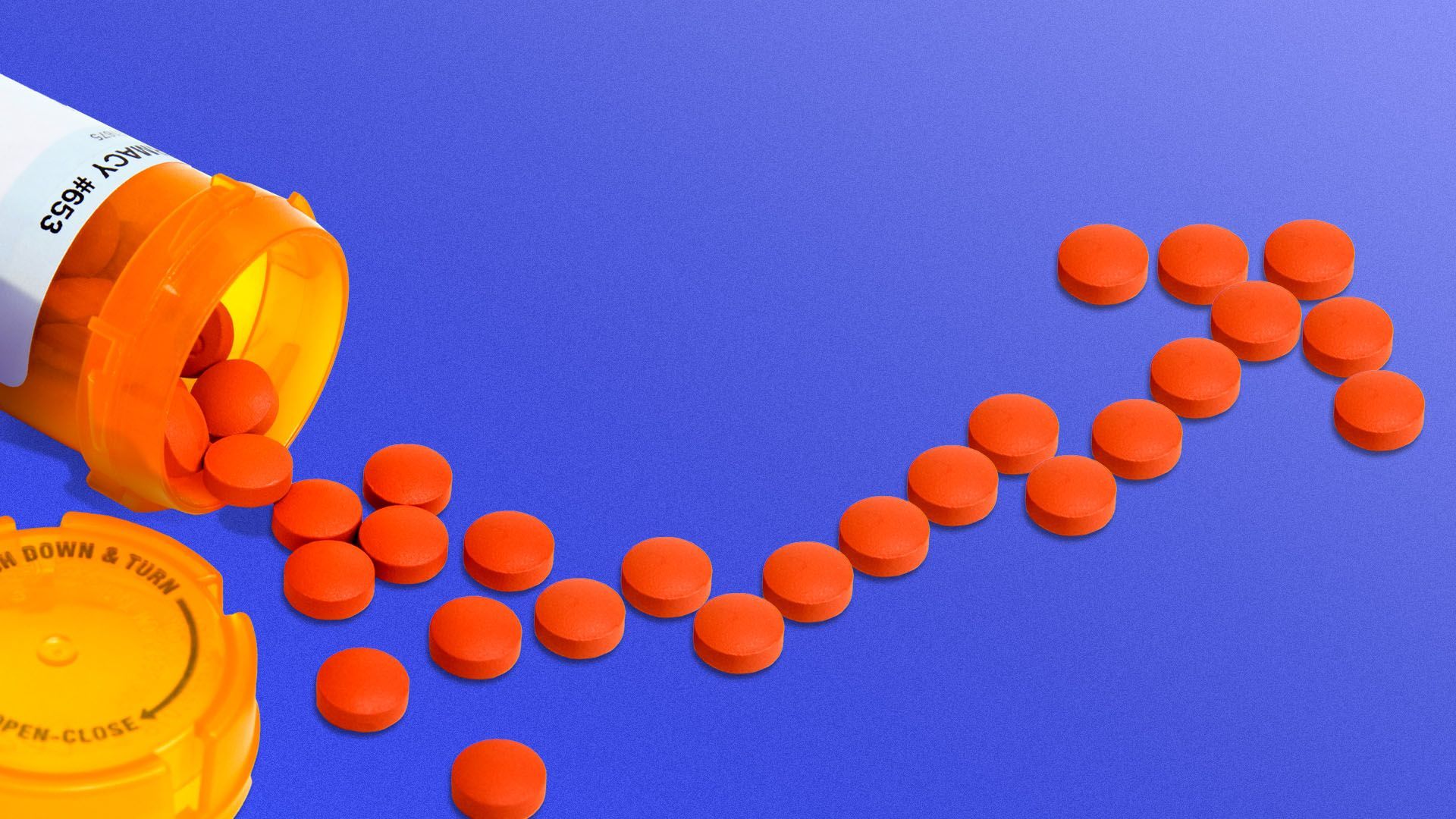 As anxiety disorder diagnoses surged in kids and young adults between 2006 and 2018, doctors were more likely to opt for drug treatments over therapy, a new study in Pediatrics found.
Why it matters: Federal health agencies like the CDC and the Substance Abuse and Mental Health Services Administration recommend a combination of the two, but cost and health workforce barriers strain access to adequate treatment.
Details: Researchers reviewed data from the National Ambulatory Medical Care Survey, which examines at office-based visits, and broke it down by time period, changes in anxiety disorder diagnosis and treatment type.
Treatment categories include only therapy, only medication, a combination of both or neither.
The overall proportion of office visits with an anxiety disorder diagnosis tripled from 1.4% in the 2006 to 2009 time period to 4.2% in 2014 to 2018.
While there was no significant change in medication use, the proportion of visits with any therapy fell from 48.8% to 32.6% in that same time frame.
The big picture: The youth mental health crisis has not gotten better, prompting a federal task force last fall to recommend children ages 8 and up be screened for anxiety.
But anxiety medication is often cheaper than the average therapy session, which can range from $100 to more than $200, while the most popular drugs for anxiety hover around $10.
Go deeper