Manufacturer optimism hits lowest levels since 2020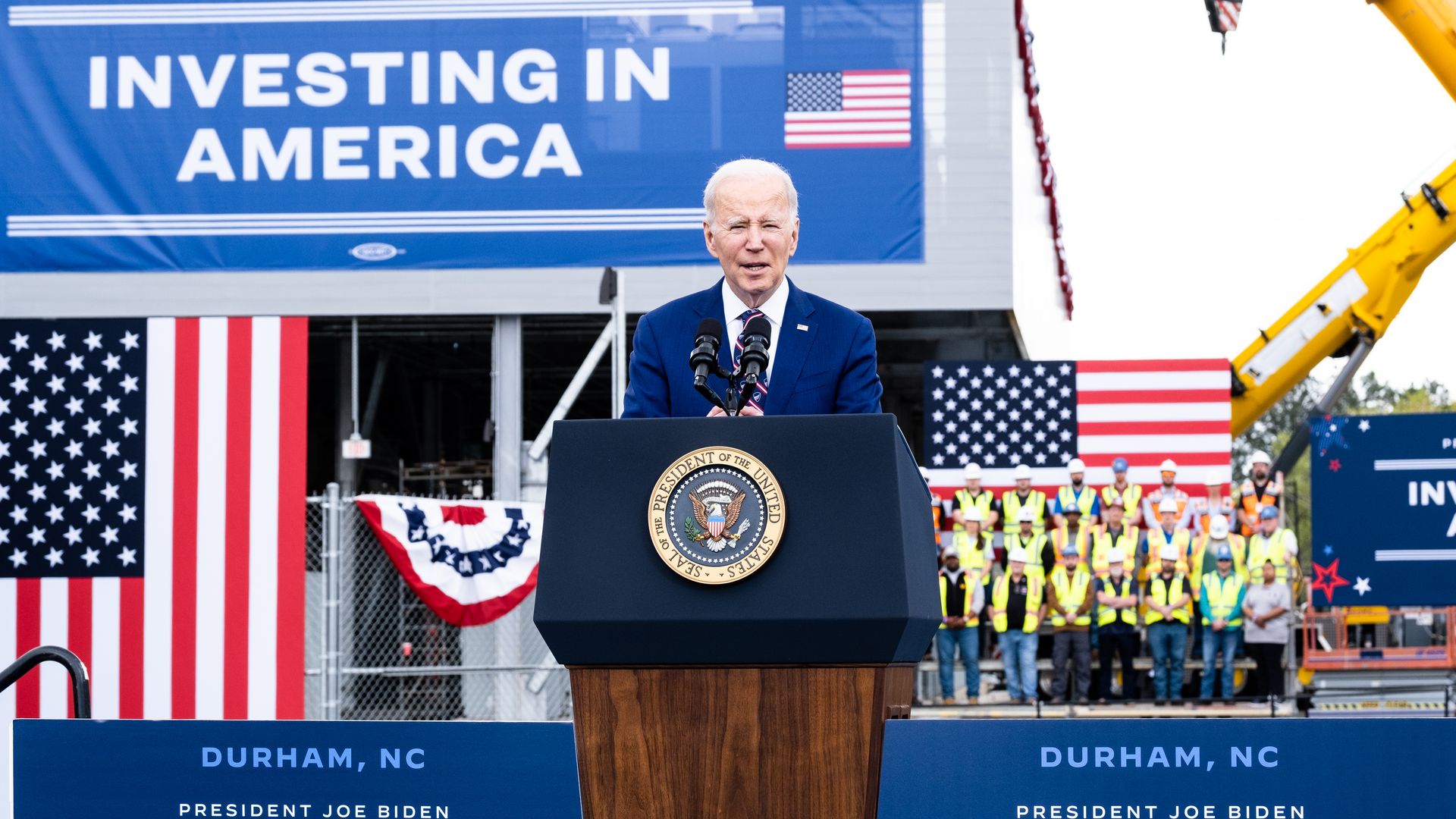 Manufacturers are less optimistic about their company's outlook than last quarter, according to a new survey from the National Association of Manufacturers.
Why it matters: President Biden has made restoring manufacturing jobs a priority for his presidency. But he needs companies to feel confident about the overall business environment to invest in new factories and new employees.
State of play: Some 67% of manufacturers reported feeling positive about their own company's outlook in the second quarter, according to a survey of more than 300 small, medium and large manufacturers.
That's a drop from 74.7% in Q1, making it the lowest reading since Q3 2020, and before the pandemic, the lowest since Q3 2019.
Companies are concerned about regulation, with some 63% of manufacturers reporting that they would purchase more capital equipment if the regulatory burden decreases.
Workforce challenges remain a top concern. More than 74% of manufacturers cited the inability to attract and retain employees as their top primary challenge.
Their next worry: A weaker domestic economy (55.7%).
The big picture: The downward trend from the manufacturers survey is consistent with a report out today from the Business Roundtable, which gauges its CEO's economic expectations.
The CEO economic index ticked down to 76, from 79 last quarter.
That's still well above 50 (the line between expansion and contraction) but below its long-term average of 84.
Just 33% of CEOs envision their headcount increasing, compared to 41% last quarter.
The bottom line: Manufacturers aren't predicting a recession, but they do feel less confident about the future than three months ago.
They are looking to Congress to pass permitting reform and the Biden administration to lessen the regulatory burden they feel.
Go deeper