More states embrace drug price boards to curb health costs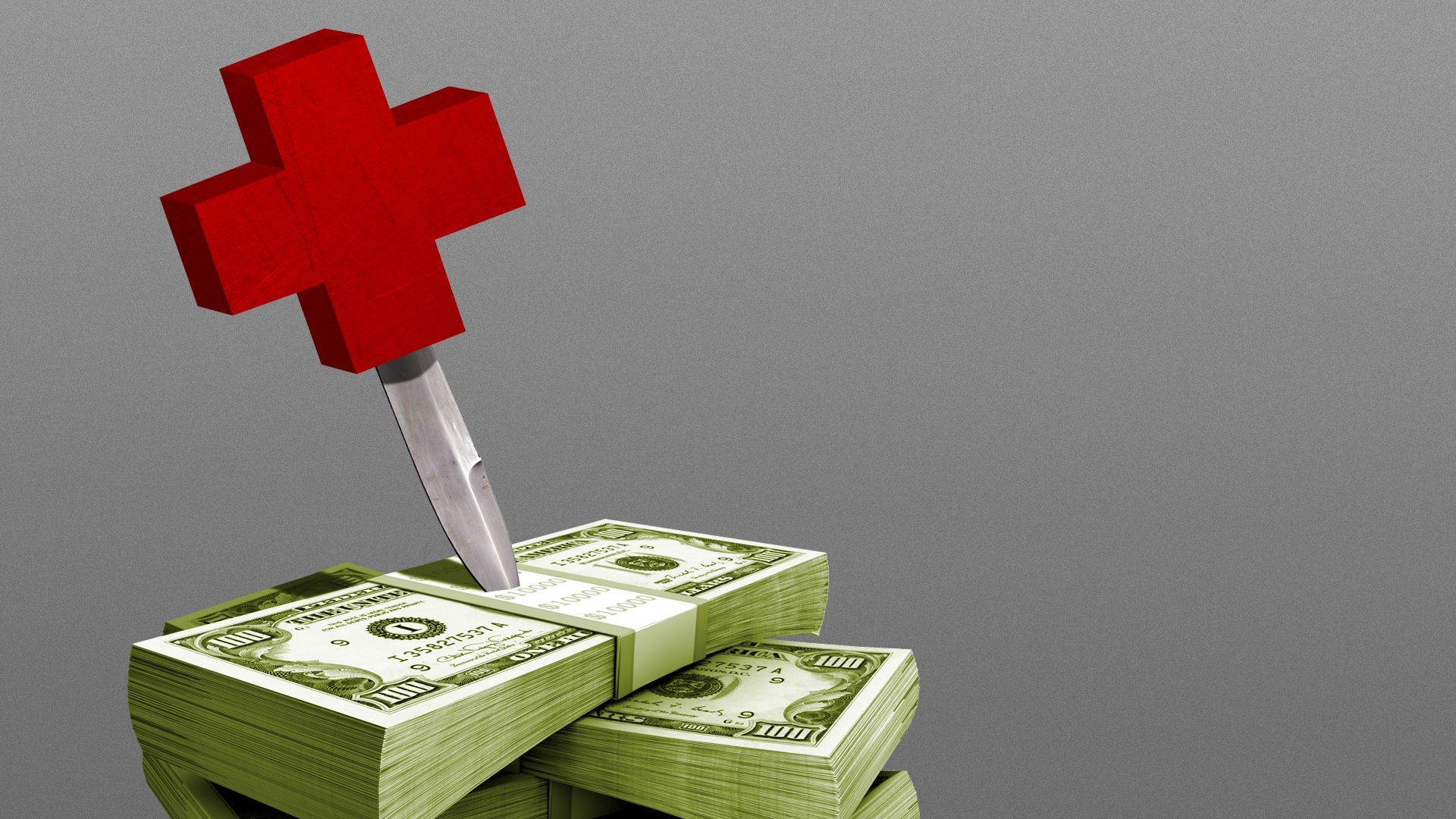 More states are pushing their own plans to lower drug costs, viewing it as an extension of efforts to set payment rates for utilities, transportation and other essential services.
Driving the news: Colorado, among the states to create a state prescription drug affordability board, is rolling out a dashboard this week that will show which drugs are the likeliest to have price caps.
While it's still early, experts say the state boards' work could augment federal efforts like the drug price reforms in the Inflation Reduction Act — if legislators give them enough funding and regulatory muscle.
What they're saying: "Think about what the legislation did. In the end, it was all about Medicare," Mark Miller, executive vice president of health care at Arnold Ventures and former executive director of Medicare Payment Advisory Commission told Axios.
State of play: Maryland was the first state to establish such a board in 2019 and is starting to ramp up its efforts in efforts, NPR reports.
It's been joined by a handful of other states including Colorado and Washington.
Maine, New Hampshire, Ohio, and Oregon also have boards. But they lack the power to limit drug payments, KFF Health News explains.
That can really make a difference when it comes to whether these boards have "teeth," Bobby Clark, a principal at health-care advocacy firm Pyxis Partners, who published an analysis published by The Commonwealth Fund about the boards.
"The one thing that stood out was some states have put in place a concept around a federal upper payment limit and establishing a benchmark in which they're not willing to pay above and beyond that," he said. Others are more focused on analysis, he said.
Between the lines: This is part of a broader landscape of efforts by states to get health care costs under control, including hospital pricing and site-neutral payments.
"Drugs are often very obvious or first on the list," Miller said. "[Consumers] can see at the counter issues arising before their very eyes where some of the other stuff gets buried in your premiums."
Yes, but: "They have a very strong and well-monied opponent they are up against in the drug industry. So it is hard going and hard progress," Miller said.
Legal challenges could take up such questions as whether federal patent law preempts a state setting an upper payment limit and if efforts to regulate prices for in-state transactions improperly affect out-of-state sales, because of the complexity of the drug supply chain.
The industry group PhRMA says PDABs evaluate whether certain medicines and treatments are "worth" paying for, putting bureaucrats between patients and the treatments their doctors prescribe. "This spells disaster for patients as they could face barriers to obtaining life-saving medication," the group argues.
That is a valid concern, Clark said. "A state could set it up in a way that creates an upper payment limit, a drug manufacturer could appeal that and, ultimately they don't win the appeal, they could choose to pull that drug from the market. There are consequences from a manufacturing standpoint as well as a from an access standpoint."
Go deeper