LGBTQ health coverage improved after same-sex marriage ruling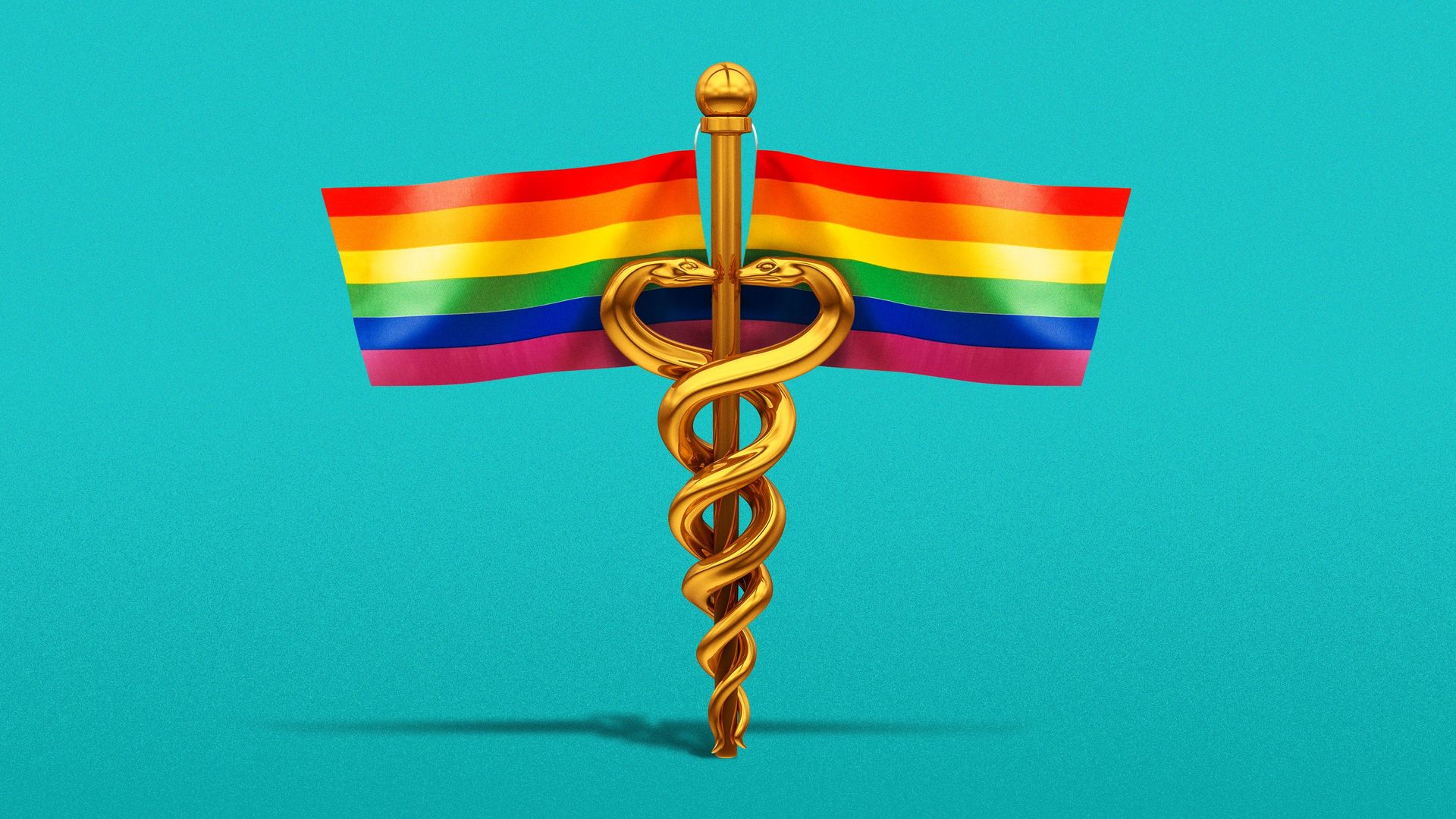 Health insurers responded to the 2015 Supreme Court decision recognizing same-sex marriage with more equitable coverage for LGBTQ couples, including spousal benefits, according to a new study published in Health Affairs.
What they found: The percentage of all LGBTQ adults with a usual source of health care access increased from 64% to 75% from 2013 to 2019.
Disparities in coverage began to decline in 2014, when the main coverage provisions of the Affordable Care Act went into effect.
By 2017–2019, coverage rates for LGBTQ adults were comparable to those of non-LGBTQ adults, although significant disparities in access remained.
Partnered LGBTQ adults were slightly more likely to have health insurance coverage than single individuals by 2019.
Single LGBTQ adults had lower coverage rates than non-LGBTQ adults in 2013, but by 2019, "were 3 percentage points more likely to have insurance."
But even with expanded access to care, LGBTQ adults "were still more likely to report having trouble paying medical bills and going without necessary medical care because they could not afford it," researchers wrote.
Yes, but: Some states are now targeting LGBTQ care, including services for transgender youth, which could reverse some of the coverage gains, experts say.
"Even if you have health insurance or you're covered, if you feel that you'll encounter discrimination, people are reluctant to seek care," John Auerbach, senior vice president of federal health at ICF, told Axios.
Nearly 1 in 3 transgender youth now live in a state where medical care for this group has been banned, per the Movement Advancement Project.
Alabama, Florida, Idaho, North Dakota and Oklahoma have made it a felony to offer medical care for transgender youth.
Go deeper