Restaurant chain Cava sets IPO terms, could be valued at $2 billion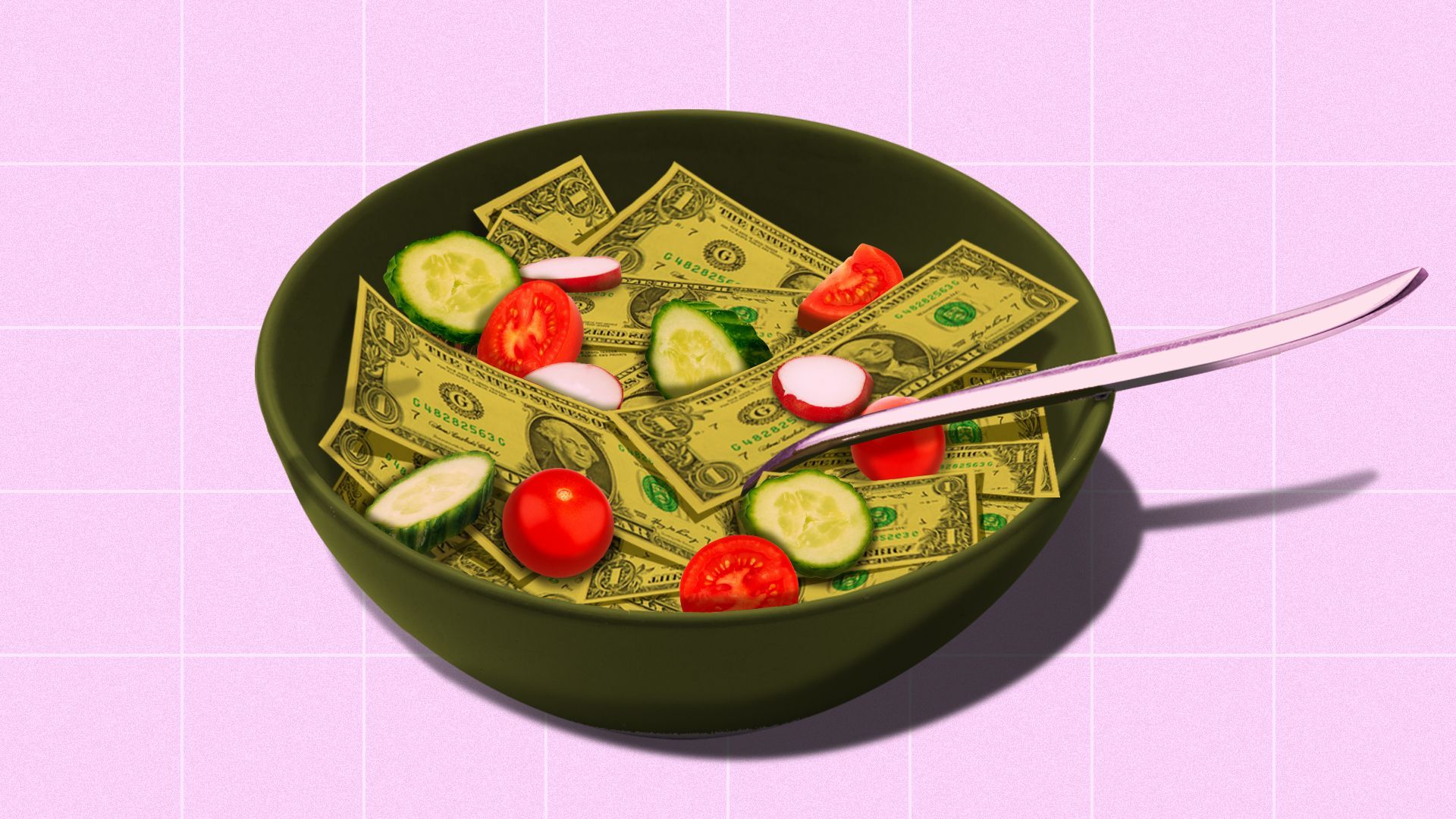 Cava, a fast-casual Mediterranean restaurant chain with over 250 locations, on Monday began pitching investors on an IPO that could value the company at more than $2 billion.
Why it matters: U.S. IPOs have been few and far between since the beginning of last year, so the entire market will pay close attention to Cava's performance.
Were it to price and trade strong, this could rekindle interest from companies beyond the restaurant sector.
Details: Cava disclosed that it's offering 14.44 million shares at between $17 and $19 per share. Were it to price at the top, its market value would be just north of $2.1 billion.
The Washington, D.C.-based company plans to list on the New York Stock Exchange under ticker symbol CAVA.
It had raised venture capital funding from firms like T. Rowe Price, SWaN & Legend and Revolution Group.
Revenue climbed 12.8% last year to around $564 million, while its losses expanded to nearly $59 million.
In 2018 the company bought rival Zoe's Kitchen for around $300 million.
The bottom line, per Axios' Kimberly Chin: "There are cracks in the quick-serve restaurant sector due to pressured margins and hot competition, but Cava is increasing its top line and cutting losses, both of which are must-haves for public market investors."
Go deeper