Hardee restaurant franchisee's bankruptcy hints at gloom in sector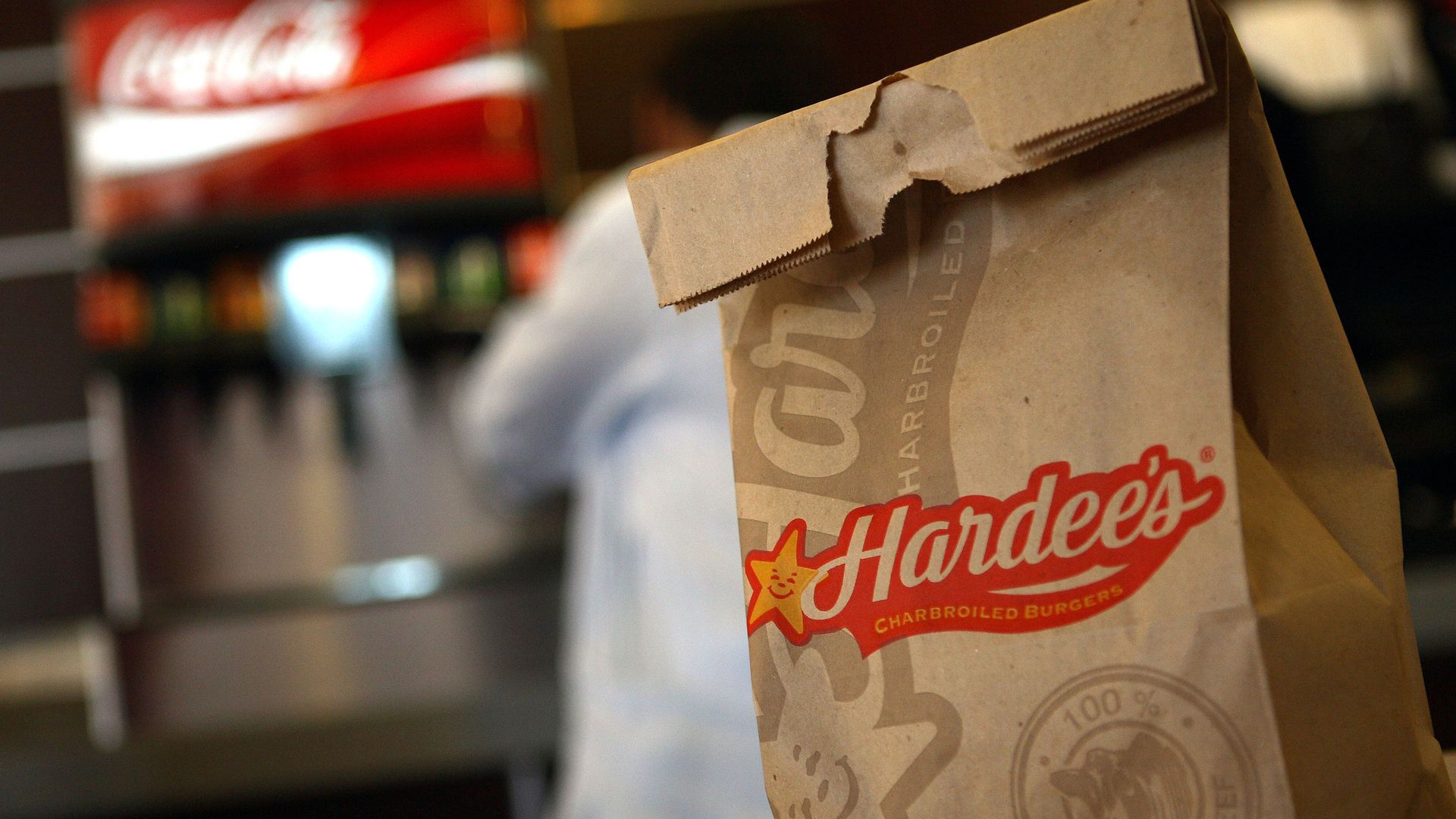 Summit Restaurant Holdings, a Carl's Jr. and Hardee's restaurants franchisee, is seeking Chapter 11 bankruptcy protection.
Why it matters: Bankruptcies of quick-service restaurant operators are on the rise, as increased costs and lower sales cut into margins and make it difficult for franchises to comply with lending covenants.
Catch up fast: Rival Restaurant Brands International saw two Burger King and one Popeyes franchisee file for bankruptcy this year.
Details: The company said it had seen a loss of foot traffic, declining revenue and unabated rental obligations, as well as having suffered from debt service and other liabilities, Restaurant Dive reports.
Cash flow was also hit by higher shipping, food and labor costs, as well as labor shortage challenges, that report says.
Summit has assets between $1 million and $10 million and liabilities between $10 million and $50 million, according to bankruptcy documents.
Context: The company, which is a group of CKE franchisees that once operated over 145 Hardee's restaurants, has closed 39 stores.
It currently operates around 108 stores, per its bankruptcy filing.
Some of its Summit's limited liability subsidiaries, Bighorn Restaurants, Empire Restaurants, Heartland Restaurants, and Atlantic Star Foods were also included in the filing.
What's next: Summit plans "to enter into an asset purchase agreement with a qualified and well-capitalized buyer," CKE said in a statement.
"CKE's goal is to maintain the maximum number of stores continuing to operate, backed by a capital structure that is sustainable and poised for long-term growth and success, and we are working with all parties to achieve that goal," it said.
Meanwhile, bidders for franchise-heavy QSR chain sandwich chain Subway are factoring in challenges such as the health of the franchisees, industry sources say.
Subway has essentially saturated the market with locations, which are cannibalizing each other, so it is likely some will either have to be shut down or acquired, an industry source says.
The franchise model works — if a brand is growing. the source adds.
Though Subway is somewhat shielded given it is a franchisor that collects royalties rather than a franchisee, bankruptcies among operators signal caution.
Go deeper