Post-public health emergency fallout hits patients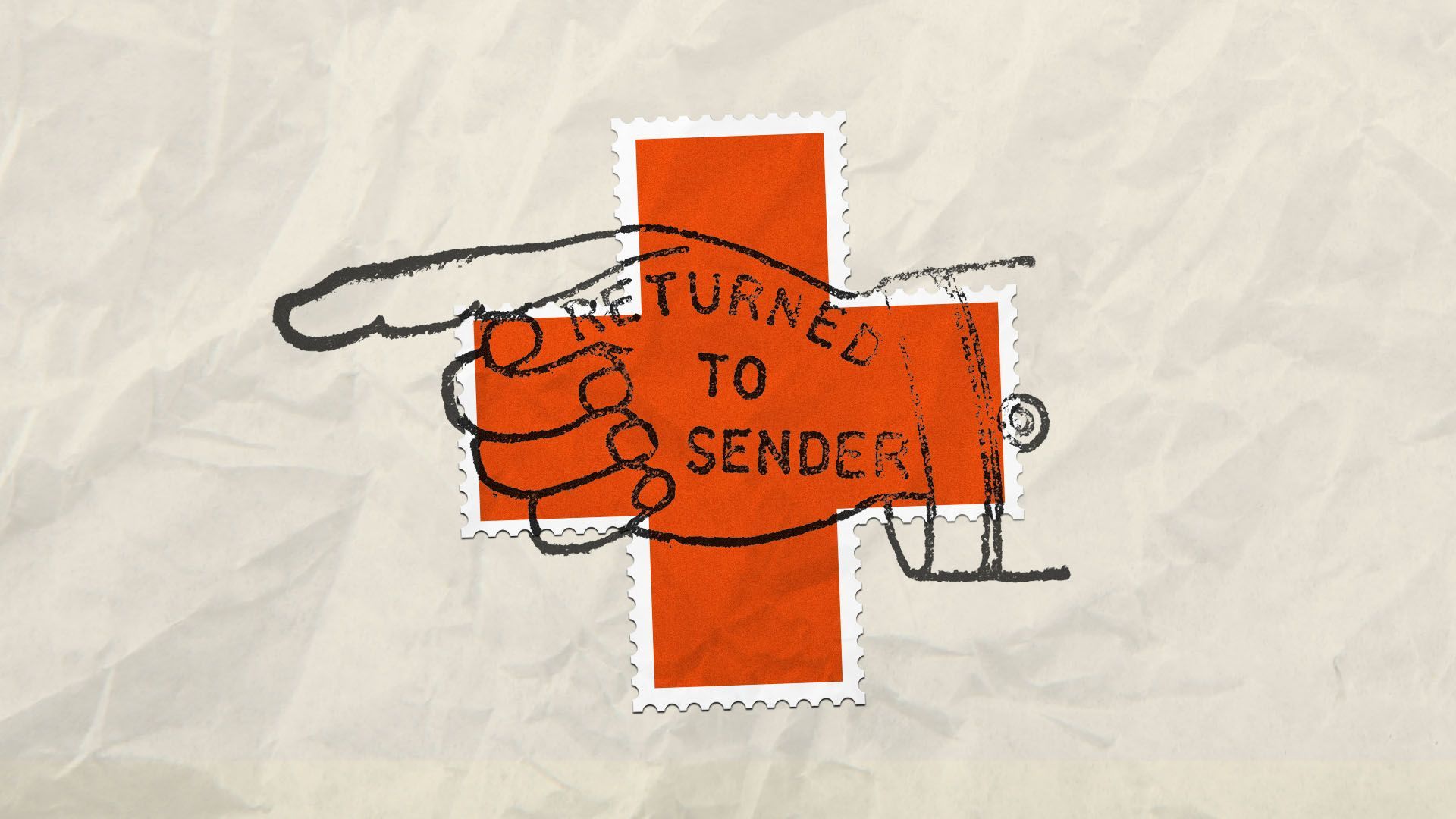 Cancer doctors and dozens of lawmakers in Congress are questioning whether the federal health department overreached when it blocked medical practices from mailing specialty drugs like oral cancer and blood clotting treatments directly to patients at the end of the COVID public health emergency.
Why it matters: At issue is the Biden administration's interpretation of a federal anti-fraud law that bars doctors from steering Medicare and Medicaid patients to facilities and services in which they have a financial interest.
The Centers for Medicare and Medicaid Services waived sanctions during the pandemic but now considers the shipments a violation of the law that could get providers fined or even kicked out of Medicare and Medicaid.
Yes, but: Some providers say requiring people to pick up the drugs in person or refer them to mail-order pharmacies could disrupt care and impose unnecessary burdens, especially on patients in rural or underserved areas.
What's happening: 54 House lawmakers are pressing Health and Human Services Secretary Xavier Becerra to retract guidance issued in 2021 that they said blocks drugs that have been dispensed to a patient from being delivered as a convenience or necessity.
The Community Oncology Alliance is weighing a lawsuit, saying the CMS circumvented the federal rulemaking process that gives industry groups a chance to comment on policy changes. And the lawmakers, in an April letter to Becerra, say the process should be "informed by open and transparent consultation and feedback" with stakeholders and the public.
Yes, but: CMS says it's returning to the policy that was in place before the pandemic and that its 2021 guidance aimed to "reiterate" the status quo. The agency noted beneficiaries are still able to get outpatient prescription drugs through Part D plan networks mail orders and pharmacy networks.
"CMS will closely monitor patient complaints to watch for any issues affecting patient access," a CMS official said via email.
Ted Okon, executive director of the Community Oncology Alliance, called CMS "totally wrong in their interpretation of a 22-year-old [regulation]."
"They have ripped seamless medical care out of the hands of providers," Okon told Axios. "We have story after story of delays and denials at the hands of PBM mail-order pharmacies."
The big picture: The restriction on shipments is one of myriad policy changes that took effect with last month's expiration of the COVID public health emergency and are rippling through the health system.
Patients "need to find a new avenue to get this medication. That, in itself, is daunting," said Stephanie Parker, retail pharmacy manager of Illinois CancerCare, based in Peoria, Illinois.
The change is creating barriers for elderly patients and those in rural areas who might have to travel several hours each way every month to pick up their medications, Parker added.
"Patients are going to think: 'Oh, can I get it at Walgreens?'" Parker said. "For your leukemia or lymphoma medication, the answer is no. Those medications are exceptionally expensive and limited distribution."
Between the lines: Certain cancer drugs have been in shortage in recent months, making this issue all the more urgent, Parker said.
"I know my inventory level. I know how many weeks on hand I've got and I can work with the providers proactively before I run out," she said. "When you go to a mail-order facility, you're just sending a prescription out. You don't know."
Editor's note: This story has been corrected to note Ted Okon is the executive director of the Community Oncology Alliance, not the Cancer Oncology Alliance.
Go deeper