🐝 Florida teen wins Scripps National Spelling Bee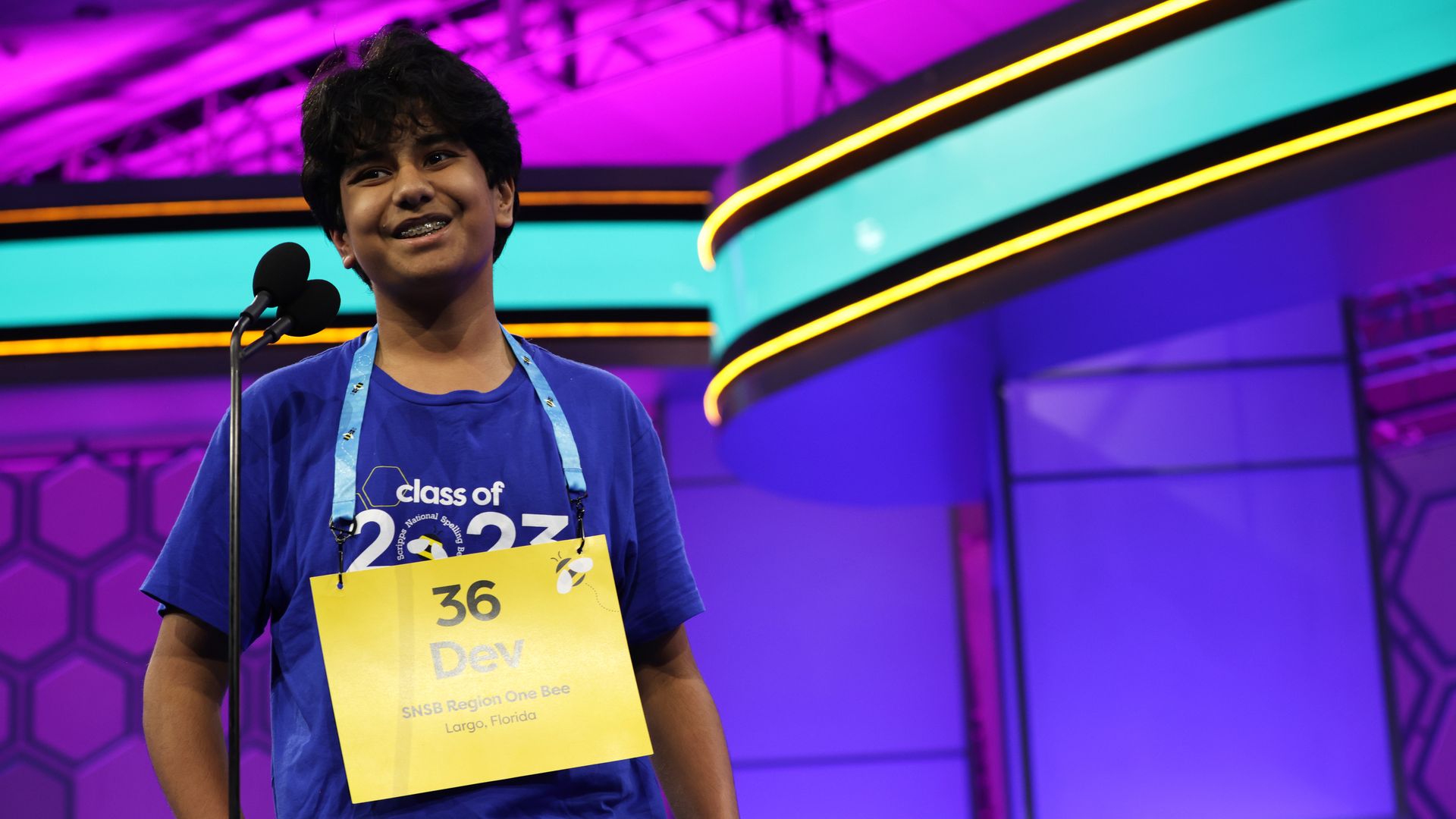 Florida teen Dev Shah has won the 95th Scripps National Spelling Bee Thursday night after a nail-biting final with 11 other spellers.
Driving the news: The 14-year-old from Largo's winning word was "psammophile," a noun defined as an organism that prefers or thrives in sandy areas.
The prize: $50,000 cash, a commemorative medal, the coveted Scripps Cup and a lifetime of bragging rights.
Flashback: Last year's Bee ended in the competition's first ever spell-off with Harini Logan, 14, from San Antonio defeating Vikram Raju, 12.
Florida hasn't had a winner since Nupur Lala from Tampa took the prize in 1999.
Zoom in: Shah, who attends Morgan Fitzgerald Middle School, previously competed in 2019 (tied for 51st place) and 2021 (tied for 76th place).
When Shah isn't busy winning the spelling bee, he likes to play tennis, practice the cello and solves math problems. Yes, for fun.
Fun facts from Bee week:
Over 200 contestants competed in this year's Scripps National Spelling Bee.
Surya Kapu, 14, from Salt Lake City, Utah was the only repeating finalist from the 2022 Bee. He finished in 3rd place.
There were several international competitors, including spellers from Guam, Canada and Ghana.
Texas had the largest representation with 21 spellers.
Go deeper