UnitedHealth backs off contentious prior authorization plan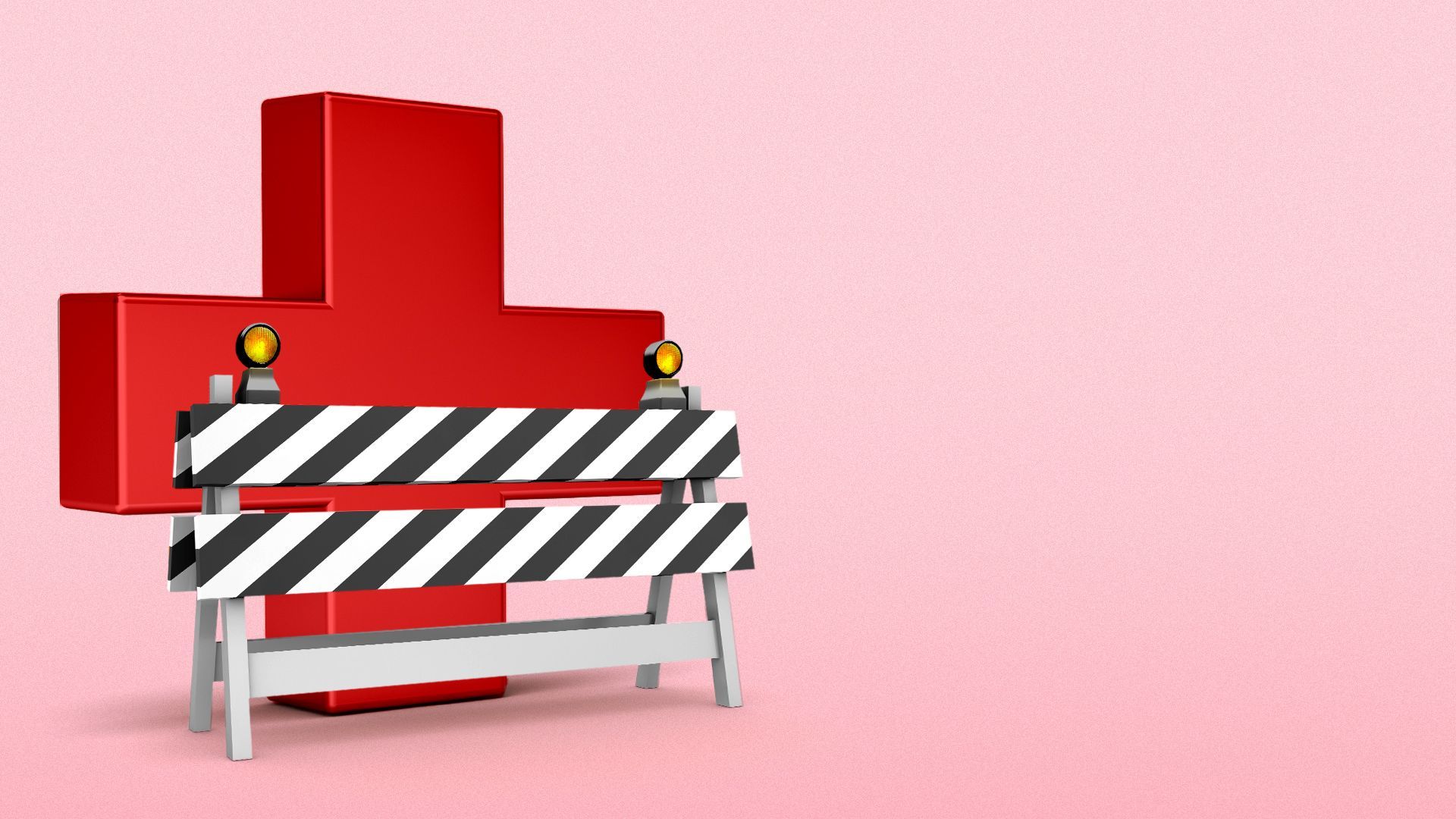 UnitedHealth is backing off a controversial plan to require prior authorizations for colonoscopies and other endoscopic procedures. But the debate over insurer sign-offs that it stoked will likely linger.
Why it matters: While prior authorizations are supposed to ensure that health services are medically necessary, critics say they can create barriers to care and drown the health system in red tape.
Driving the news: UnitedHealth, the biggest commercial health insurer in the U.S., planned today to start requiring prior authorizations for most endoscopic procedures, including some to treat cancer and gastrointestinal diseases.
But facing sharp pushback from physician groups, the insurer late Wednesday announced it would instead put in place an alternative advance notification process that requires clinicians to collect and submit patient data before performing a procedure.
Providers have to participate in this program if they want to qualify for a gold card program set to roll out next year that will further streamline the process for getting coverage approval for certain non-emergency procedures.
The compromise won't result in denials of care but will "help educate physicians who are not following clinical best practices," a UnitedHealth spokesperson told Axios.
What they're saying: Three provider groups — the American Society for Gastrointestinal Endoscopy, the American College of Gastroenterology and the American Gastroenterological Association — rejected the advanced notification process during a meeting with UnitedHealth last week, saying it would require essentially the same amount of documentation as prior authorization.
"Who's going to do that?" said Lawrence Kim, vice president-elect of the American Gastroenterology Association, noting that staffing shortages would leave many practices with no one to pull the necessary information. "Those staff don't exist in our practices."
The suggestion of prior approvals for colonoscopies caused alarm at a time when people are being diagnosed at younger ages and with more advanced cases of colorectal cancer, and providers worry that prior authorization delays could make patients skip or miss screenings.
Dozens of major medical groups drafted a letter to UnitedHealth CEO Andrew Witty asking him to reconsider prior authorization and noting there was no evidence that procedures provided were overused.
The big picture: Some states have taken aim at prior authorization practices, requiring health plans to automatically approve requests for certain procedures and drugs.
The Centers for Medicaid and Medicare Services is tightening regulations around prior authorization, including streamlining the process for Medicare Advantage plans, so that patients are not stuck waiting for procedures.
UnitedHealth has pointed to complications that can result from endoscopic procedures as justification for prior authorizations, saying adverse effects resulted in nearly 2,500 hospital admissions and 6,000 emergency department visits within 30 days of a procedure.
But doctors note that studies and their own experience suggest an underuse of procedures, particularly for patients who are considered higher risk for cancer even after they have had polyps removed.
The insurer intends to use the advanced notification process to collect data for the gold card program, which it said will exempt physicians with a high percentage of approved prior authorization requests from preauthorization requirements by early next year.
What we're watching: "Gold-carding" is already a state policy in Texas, allowing physicians to bypass the prior authorization process after six months if they have a high percentage of approvals for certain services or drugs.
How UnitedHealth uses the data it collects could set the tone for other health plans eyeing similar programs.
Go deeper