States jump into fight over prior authorization requirements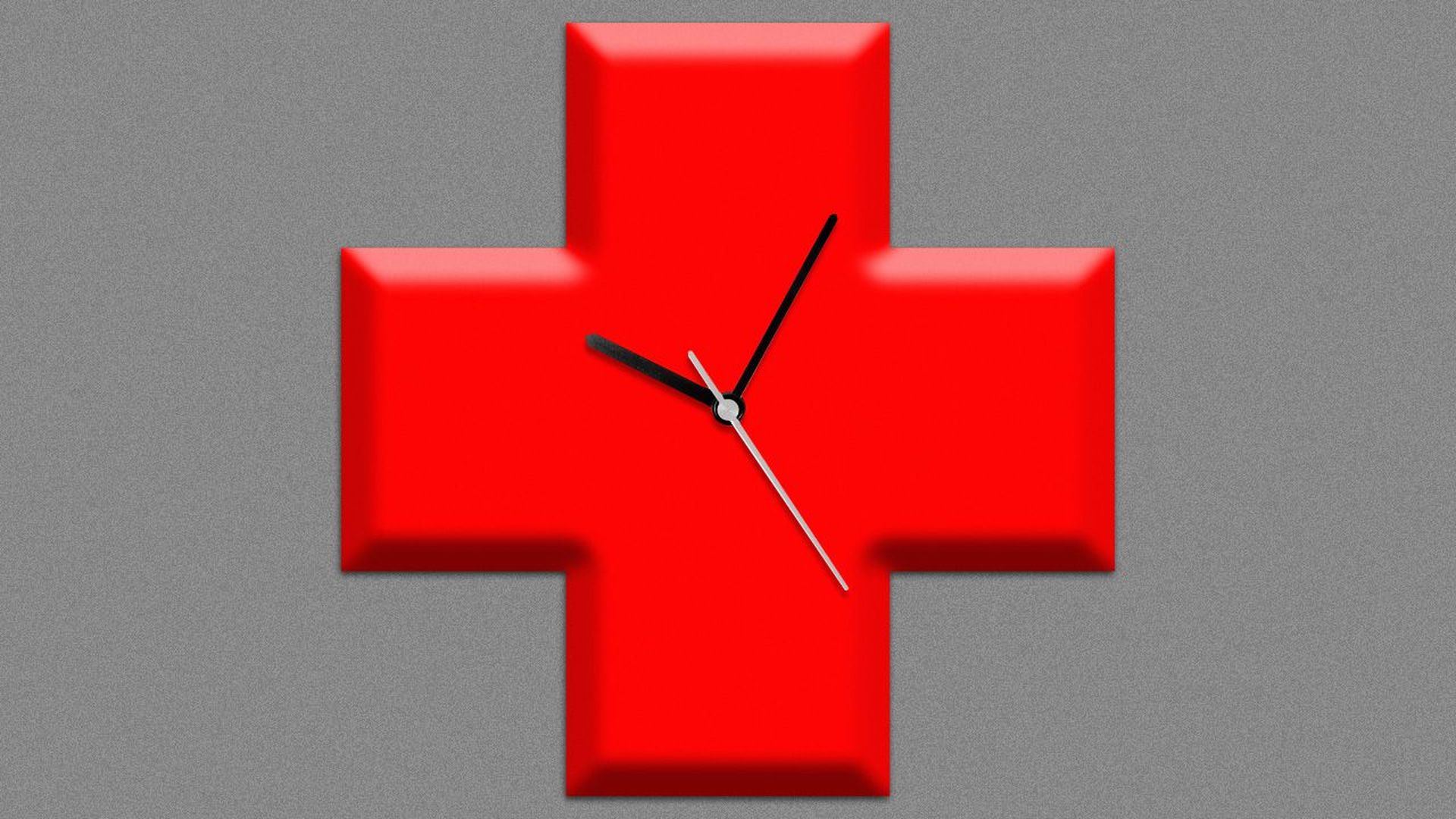 Efforts to overhaul the prior authorization process are hitting a crescendo in state legislatures, with at least 40 states expected to consider measures that would streamline the way doctors must obtain health plan sign-offs before they can order procedures, tests or treatments.
Why it matters: As the nation emerges from the pandemic, officials like Surgeon General Vivek Murthy are blaming administrative burdens like prior authorizations for physician and health worker burnout.
The Biden administration in December proposed rules to create an electronic process and shorten wait times for prior authorization in Medicare Advantage, Medicaid managed care and Affordable Care Act exchange plans.
Driving the news: Doctors and insurers have waged a long-running battle over prior authorizations, but clinicians say the situation has worsened in recent years, causing delays for patients, including those with chronic conditions that haven't changed in years.
A third of providers surveyed in 2021 by the American Medical Association said delays caused by prior authorization have led to a serious adverse event for one of their patients. The physicians' group is pushing model legislation that would apply to individual and small-market plans in state health insurance markets.
A November analysis by the consultancy Crowe found prior-authorization denials for hospital inpatients contributed to a 67% jump in the dollar value of insurer coverage denials between January 2021 and August 2022.
The other side: Health insurers say prior authorizations eliminate waste, save money and are necessary to ensure patients get the care they actually need.
Health plans say they've worked toward the goals in a shared consensus statement they signed with the AMA and hospital and pharmacist groups in 2018.
But they're on the defensive, with 26 bills introduced in 16 states as of mid-January (with an expectation that 42 states might see bills this year) that would limit or change prior authorization, Miranda Motter, vice president of state affairs at AHIP, told Axios.
"We believe it's critical to reduce that low-value and inappropriate care," Motter said. "We recognize that it can be burdensome."
Zoom in: Texas passed a law in 2021 allowing clinicians who have 90% of prior authorization requests for a service or drug approved over six months to earn a "gold card" which exempts them from prior authorization for that service. Providers there are pushing for revisions to the law this year.
Last year, Louisiana and Michigan also passed gold-carding legislation, and this year states like Mississippi are looking to follow suit. Others like New Jersey are weighing changes to existing laws to reduce prior authorizations to one day from the current 15 that insurers can take to approve or deny a claim. Additionally, the New Jersey legislation would exempt chronic condition treatments from prior authorization rules for the length of treatment.
Josh Bengal, director of government relations at the Medical Society of New Jersey, told Axios his group also is seeking a ban on prior authorization for generic drugs.
Be smart: States can only regulate individual and small-group employer plans, as well as the health plans they offer to state employees.
The bottom line: They'll face a tricky path balancing what's in the best interest of payers, providers and patients. But the pendulum is swinging in the providers' favor, as concerns about more red tape are pushing an already exhausted medical workforce over the edge.
"It's not just a nuisance and cost issue it's an efficacy of health care issue," said Joel Ario, national adviser at Manatt Health.
Go deeper