Scoop: Israeli security chief in D.C. for talks on West Bank and Gaza tensions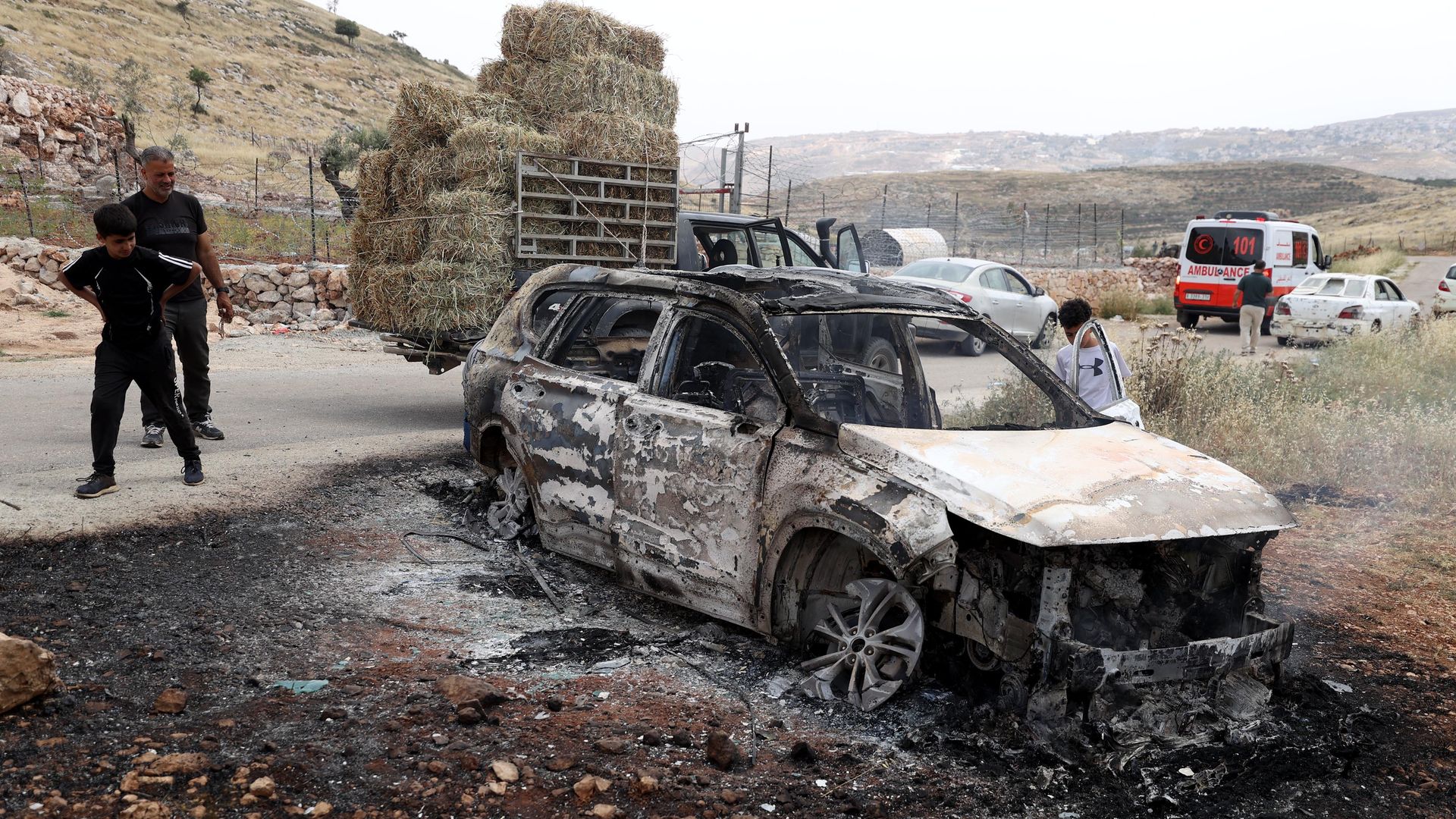 Ronen Bar, the director of the Israeli domestic security agency Shin Bet, is visiting Washington this week for talks with senior Biden administration officials about the Israeli-Palestinian conflict and other intelligence issues, two U.S. and Israeli sources said.
Why it matters: As one of the most influential national security officials in Israel and the most senior Israeli intelligence authority on the situation in the occupied West Bank and Gaza Strip, Bar has a lot of influence on the Israeli government's policies.
State of play: The Biden administration and the Israeli security establishment have increasingly expressed concerns about the stability of the Palestinian Authority and the possibility of a third Intifada in the occupied West Bank.
The visit also comes several weeks after a round of violence in Gaza between Israel and the Palestinian Islamic Jihad that ended with a fragile cease-fire.
Details: Bar is expected to meet with senior CIA and White House officials, the two sources said.
The Shin Bet said it wouldn't comment on Bar's schedule.
The big picture: Prime Minister Benjamin Netanyahu's most senior aides — national security adviser Tzachi Hanegbi and minister for strategic affairs Ron Dermer — are also in Washington, D.C., this week.
The two met on Thursday with White House national security adviser Jake Sullivan, Israeli officials said.
Go deeper