Scoop: Harris to give speech at Israeli Embassy's 75th independence day reception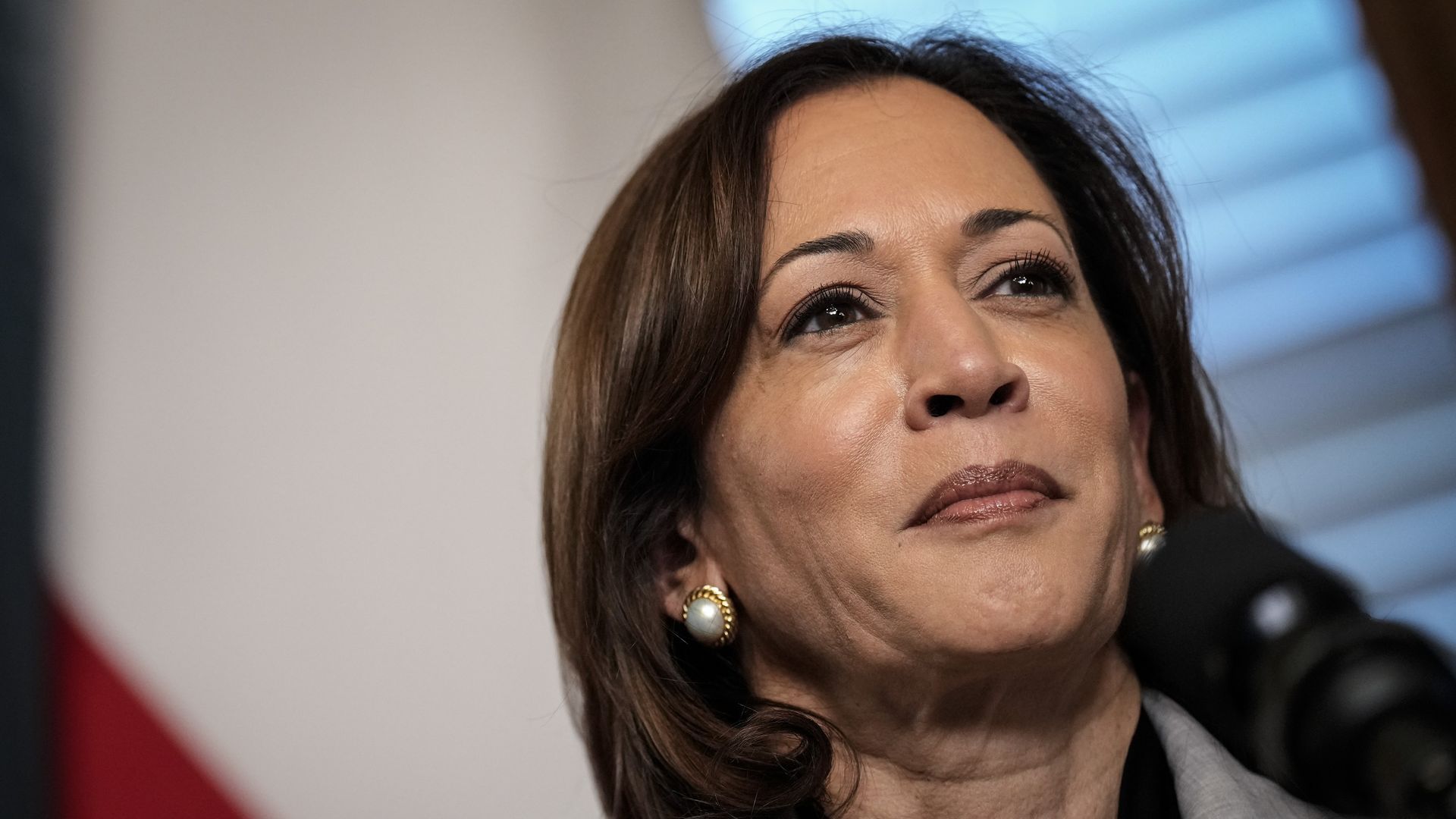 Vice President Kamala Harris is expected to give a speech next week at the Israeli Embassy's reception celebrating Israel's 75th anniversary, according to a White House official and an Israeli source.
Why it matters: Vice presidents, including Joe Biden and Mike Pence, have attended the reception in the past. But President Biden's decision to send such a high-level representative to the event carries extra weight considering Israeli Prime Minister Benjamin Netanyahu still hasn't received a White House invitation — five months after taking office.
Details: The reception is scheduled to take place on June 6 at the National Building Museum in Washington D.C. Second gentleman Douglas Emhoff will also attend the event, the sources said.
What they're saying: A White House official said Harris' remarks at the event "will celebrate the unshakeable bond between the U.S. and Israel and she will reaffirm the United States' ironclad commitment to Israel's security."
"The Vice President is proud of her work to strengthen the relationship between the U.S. and Israel throughout her career ... The Vice President and Second Gentleman look forward to celebrating the 75th Anniversary alongside the Israeli Embassy and members of the Jewish-American community," the White House official said.
The big picture: The U.S. did not attend the UN's first-ever ceremony earlier this month commemorating the Nakba, or the "catastrophe," which marks the displacement of hundreds of thousands of Palestinians during the events that led to Israel's founding in 1948.
The U.S. Mission to the UN cited what it called "longstanding concerns over anti-Israel bias within the UN system, which is counter-productive to peace."
Go deeper