New bill aims to boost cybersecurity cooperation between U.S., Abraham Accords nations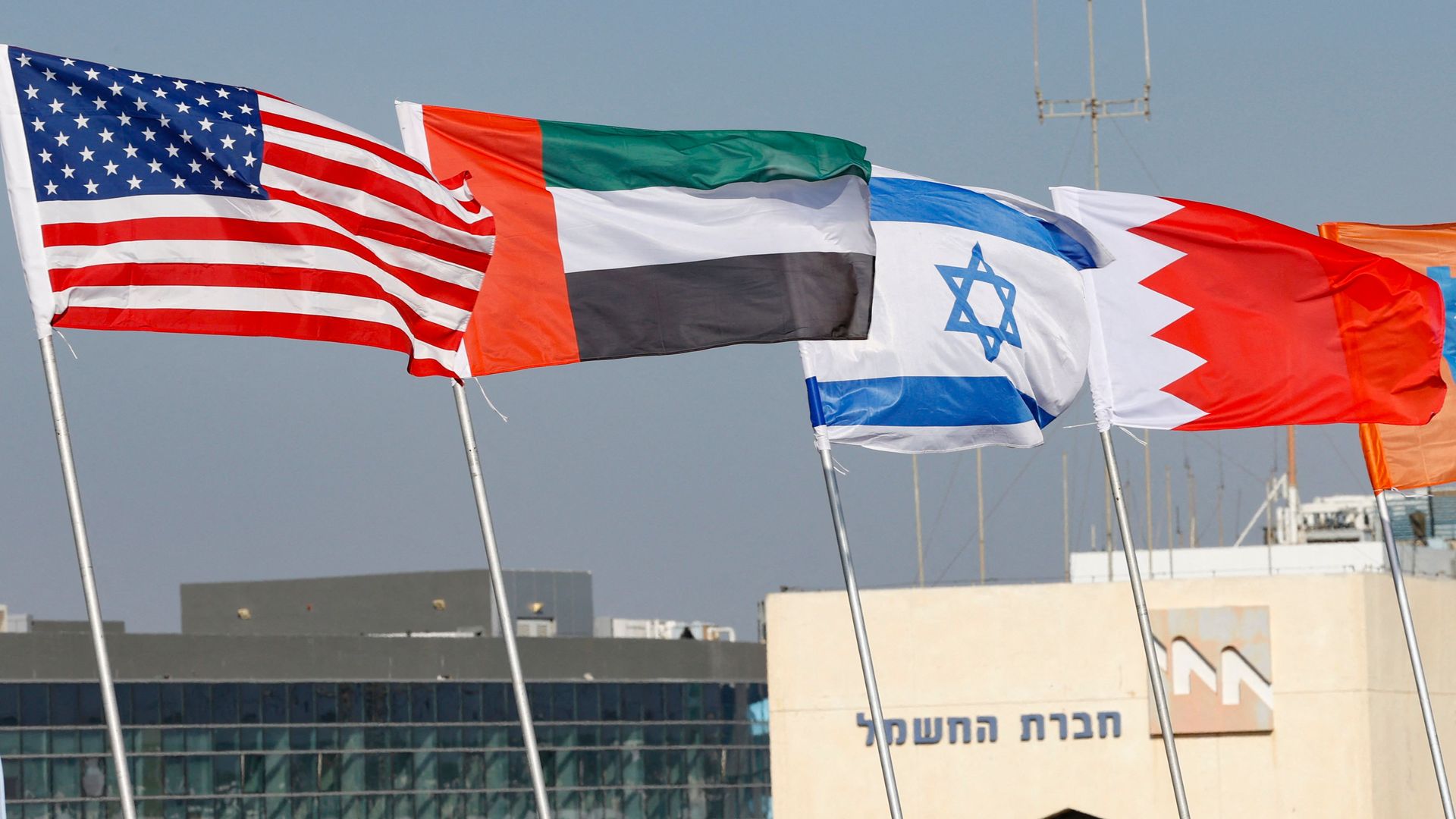 A bipartisan group of senators is introducing a bill to enhance cybersecurity cooperation between the Department of Homeland Security and Abraham Accords countries — Israel, the United Arab Emirates, Bahrain and Morocco, according to a statement shared with Axios.
Why it matters: The bill is aimed at boosting the partnerships between the U.S. and the Abraham Accords countries to help defend against shared cyber threats from Iran and other "hostile cyber actors," including targeting critical infrastructure and ransomware attacks, the senators said in the statement.
Driving the news: The Abraham Accords Cybersecurity Cooperation Act of 2023 is co-sponsored by Sens. Jacky Rosen (D-Nev.), Joni Ernst (R-Iowa), Cory Booker (D-N.J.), Kirsten Gillibrand (D-N.Y.) and James Lankford (R-Okla.), who are all members of the Abraham Accords caucus in Congress.
The Department of Homeland Security announced in February that it would expand its cooperation with the Abraham Accords countries as a group to include cybersecurity.
The new legislation would build on this decision and authorize information-sharing, technical assistance to respond to cybersecurity incidents, and conducting joint cybersecurity training and exercises, the senators said.
What they're saying: "At a time when Iran and other hostile cyber actors are those targeting the United States and Abraham Accords countries with malicious cyberattacks, this bipartisan legislation will help strengthen our collective cybersecurity defenses against shared threats," Rosen said in a statement.
Ernst added that the new legislation would strengthen the ability "to counter Iran's malicious activities."
Gillibrand said that the bill "would increase civil cybersecurity cooperation, strengthen our ability to protect critical infrastructure, and enable greater security in the region."
Go deeper: Read the bill
Go deeper