Generative AI comes for advertising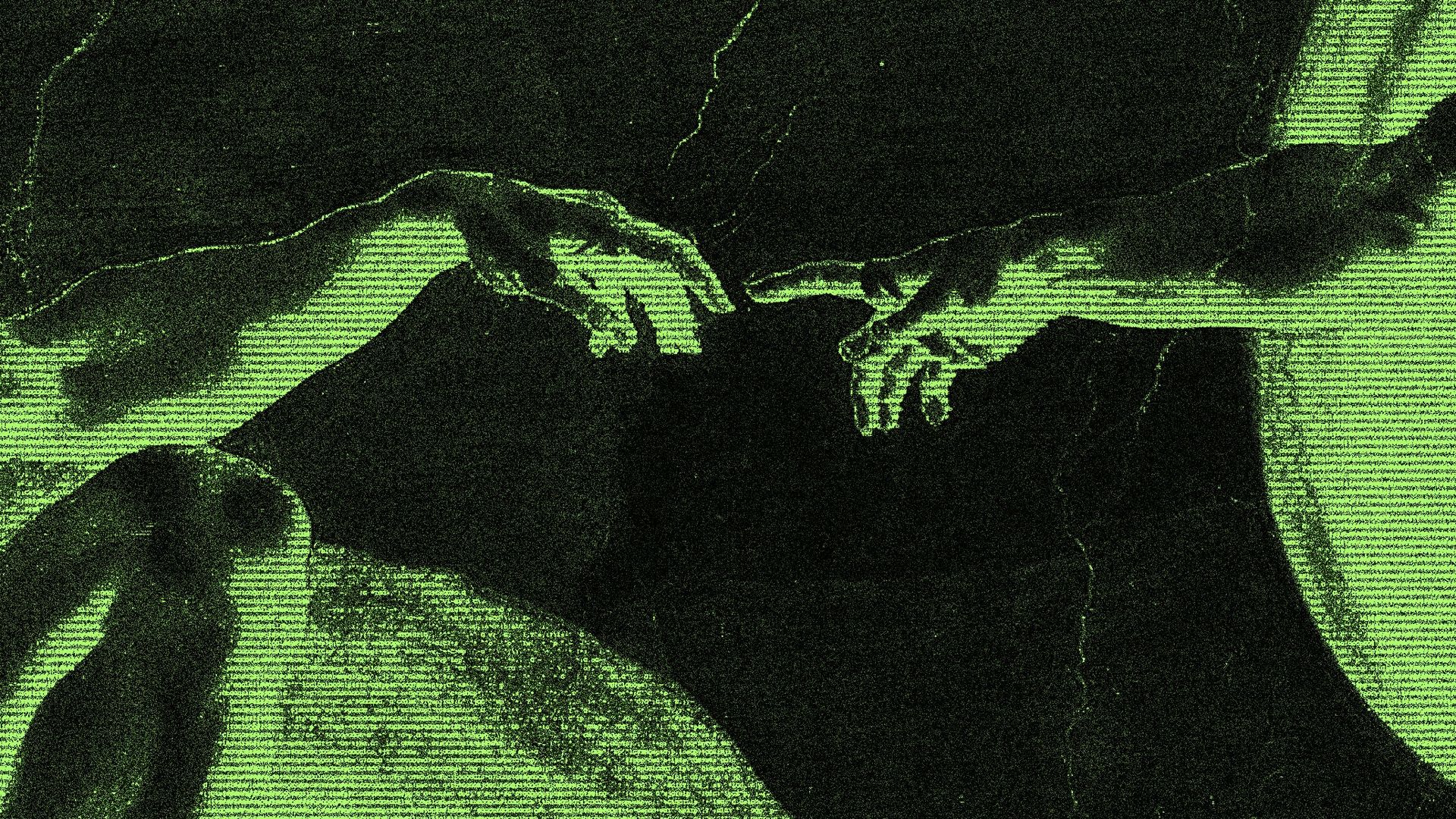 The marketing industry has long relied on artificial intelligence to optimize ad campaigns with things like better analytics and targeting, but it has yet to fully reckon with how the recent explosion of generative AI is transforming the creative side of advertising.
Why it matters: Advertising agencies have a history of growing in response to technological shifts, not shrinking.
As Brian Wieser, a top advertising analyst, recently noted, the head count at the major advertising holding groups grew by around 80% between 2012 and 2022 — per his estimates — despite the rise of automated marketing meant to make the process more efficient.
Driving the news: WPP, the largest advertising holding group in the world by revenue, announced a deal Monday with leading AI company NVIDIA.
WPP artists and designers within the agency will have the ability to integrate 3D content creation with generative AI to make it more personal.
Code and Theory, a design agency owned by Stagwell, struck a similar type of AI creative partnership with Oracle earlier this month.
Publicis last week acquired a full stake in Publicis Sapient AI Labs, a joint venture it co-launched in 2020, to "accelerate" its generative AI offerings.
Omnicom is teaming with Microsoft to test ways it can integrate generative AI into its creative and business solutions.
By the numbers: AI-enabled marketing today accounts for nearly half (45%) of all advertising globally, according to GroupM, an ad agency within WPP.
By 2032, AI will influence 90% of all ad revenue — over $1.3 trillion.
Zoom out: A huge part of the creative transformation of advertising will be rooted in the ability to develop unique images and videos using prompts to describe what's needed, instead of just filtering through stock libraries.
Generative AI tools will also allow creatives to test infinite iterations of ads to see which is the most engaging.
Those opportunities will require creative workers to develop new skills. Agencies willing to retrain their workforces will benefit.
"In the long term, I think our creative — what I would call knowledge workers — will only find their jobs enhanced by the way that we will utilize this five years from now," said John Wren, chair and CEO at Omnicom Group, on an investor call last month. "And so we are very optimistic."
Be smart: The world's largest advertising companies are helping to usher in these changes quickly by introducing new creative solutions for advertisers now.
Google last week debuted a new generative AI tool that allows marketers to personalize creative within shopping ads.
Meta announced a slew of generative AI-driven creative features earlier this month, including one that allows marketers to generate background images for ads with text inputs.
Snapchat said in early May it's experimenting with sponsored links in ads, developed by generative AI.
The big picture: The complexities that come with managing new technologies have the power to strengthen intermediaries — in this case, creative agencies — instead of crushing them, but only if they are quick to adapt.
"Typically, through any type of change — whether it's like a big technology shift back from the iPhone or social media or even when the economy changes — that's typically a good thing for a company that is in the business of change," said Dan Gardner, executive chair and co-founder of Code and Theory.
What to watch: Agencies will likely take on bigger roles regarding compliance, accountability and measurement.
"Advertisers are still responsible for the content of their ads," Google VP of Ads Dan Taylor told Axios last week when discussing Google's new AI features.
AI-driven ads will "all go through all of our typical policy and copyright checks," he added, meaning there will be many more ads that need to be checked, filtered and accounted for.
The bottom line: "While it's hard to predict the future with any precision here, my take is that so long as wise decisions are made by everyone involved, outcomes are probably neutral to positive for the legacy creative agencies," Wieser noted. 
Go deeper