Soon, you can customize your ketchup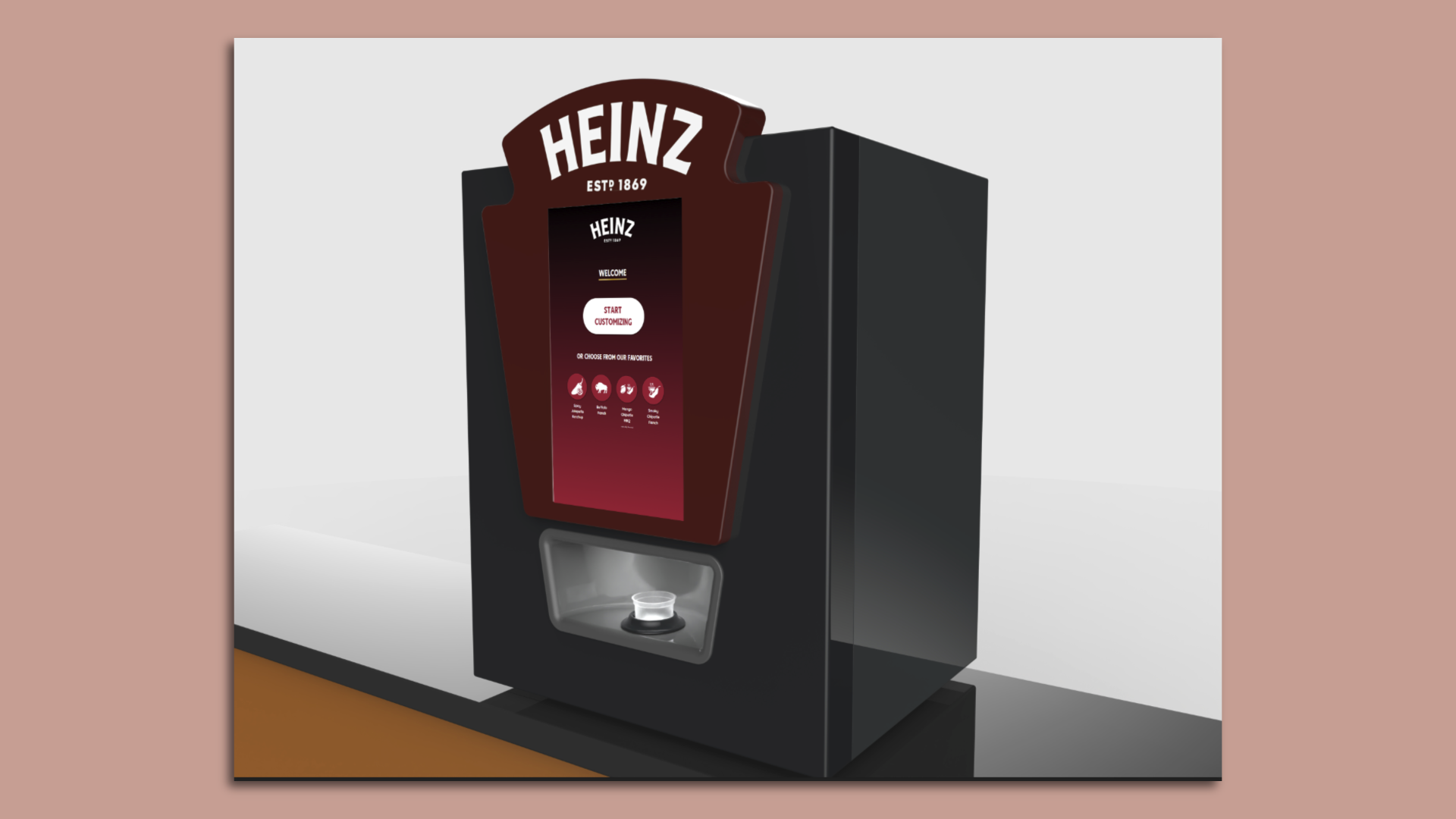 Want intense mango and a touch of jalapeño in your steak sauce? A new machine from Kraft Heinz will let us mix custom-flavored ketchups (and other condiments) the way we do sodas at Coca-Cola Freestyle dispensers.
Why it matters: Concocting a food or drink at a machine like this is fun — and gives lots of data to the manufacturer, which can then go create products that conform to popular flavor combos.
Driving the news: The Heinz Remix made its debut at the National Restaurant Association Show in Chicago this month, billing itself as "the first customizable and IoT-enabled digital sauce dispenser."
First, you pick your base sauce: Heinz ketchup, ranch, 57 Sauce or BBQ sauce.
Then you add an "enhancer," such as jalapeño, smoky chipotle, buffalo or mango and specify an "intensity level" (low, medium or high).
Or, go wild and add lots of flavors.
Where it stands: Kraft Heinz plans to pilot the Remix at various restaurants in late 2023 or early 2024, but won't say which ones.
The company views the machine as a "real-time insight generator" that'll help it glean the combos people crave.
Context: Coke's Freestyle, introduced in 2009, has inspired a cult following, with some people boasting of trying all 127 flavor combinations.
One insight? A lot of people like to put cherry flavoring in Sprite, Freestyle exec Thomas Stubbs told the crowd at SXSW in 2018.
"So, that wound up being bottled, and it probably wouldn't have without that happening in Freestyle."
Pepsi introduced a competing fountain drink dispenser called Spire in 2014.
The bottom line: Expect to see more food and drink machines that let you riff on your fave products.
Go deeper: Listen to the Axios Today podcast, where Emily Peck, filling in for host Niala Boodhoo, shares more about the digital sauce dispensing machine capable of serving over 200 variations of ketchup.
Go deeper