Mawar strengthens into super typhoon after lashing Guam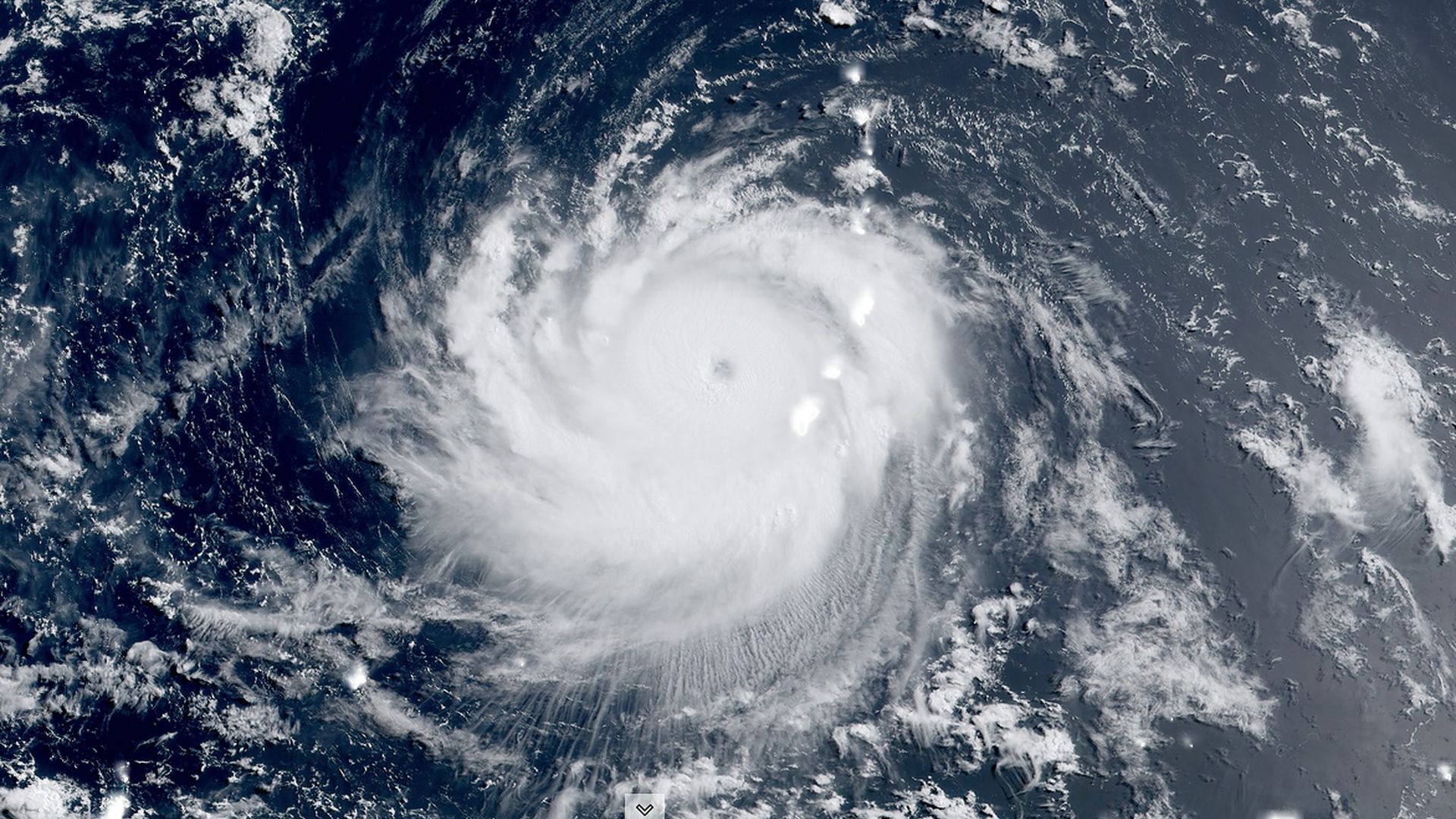 Mawar gained strength as it lashed Guam and became a super typhoon as it slowly pulled away from the the U.S. territory island in the Western Pacific on Thursday morning local time.
Threat level: The National Weather Service's Guam office warned typhoon warnings remained in effect for the island, which is home to three U.S. military bases. The NWS urged residents to keep safe shelter until the "damaging winds" subsided, as the storm packed maximum sustained winds of 150 mph.
The eye cut a few miles north of Guam, over the Rota Channel.
The storm weakened some on its final approach to the island, knocking its peak winds down but spreading them over a larger area, but it's since strengthened again.
The Joint Typhoon Warning Center said the typhoon would threaten the northern Philippines and/or Taiwan next week, and it's forecast to peak as a Category 5 storm while en route.
The big picture: Professional storm chasers positioned on the island showed blinding rains and pounding winds Wednesday evening. The footage came as the southern part of the storm's eyewall — the ring of thunderstorms surrounding the eye, which contain the strongest winds — barreled over the island.
Multiple lightning strikes were reported in that southern portion of the eyewall, which passed over central and southern Guam.
Of note: It won't be clear until daytime Thursday how extensive the damage is from the most intense storm to hit the island of 170,000 people in more than two decades.
Guam is an island of major strategic importance to the U.S. military, and it plays host to three bases, including the Andersen Air Force Base, which was closest to the eye on the northern end of the island.
Context: Typhoon Mawar rapidly intensified Tuesday when approaching Guam into a high-end Category 4 Super Typhoon, with its winds increasing by 50 mph in 18 hours and minimum central air pressure plummeting.
In general, the lower the pressure, the stronger the storm is.
Of note: Storms are increasingly undergoing such intensity jumps and the magnitude of intensification is on the increase, due in part to human-caused climate change.
What's next: The storm is projected to intensify again in the Western Pacific and pose a threat to the northern Philippines and Taiwan early next week.
Editor's note: This story has been updated with additional reporting.
Go deeper