U.S., Israeli officials optimistic that Negev Forum will meet in Morocco on June 25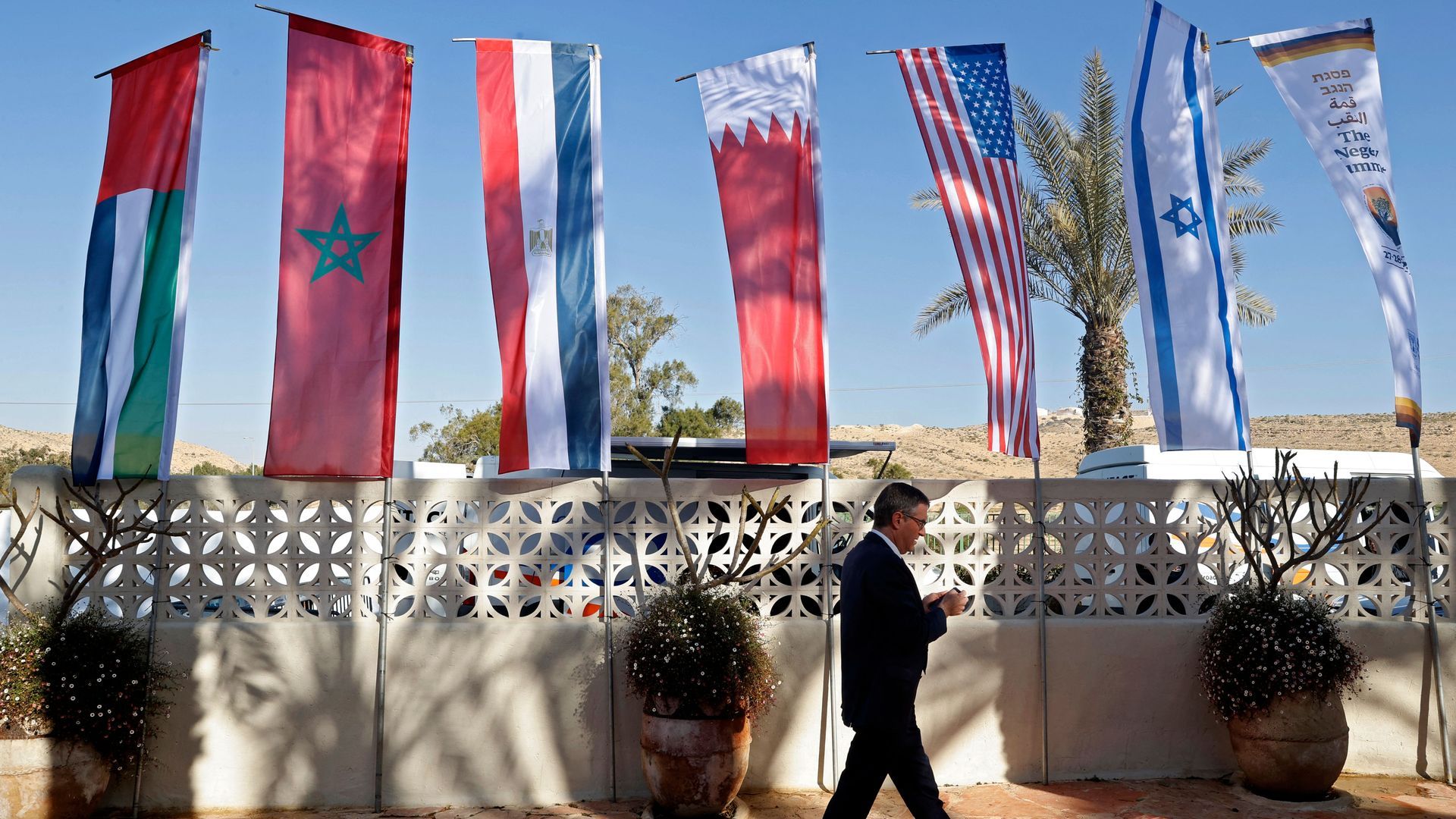 There is optimism among the Biden administration and Israeli government officials that a ministerial meeting of the Negev Forum will take place on June 25 in Morocco after being postponed, four U.S. and Israeli officials told Axios.
Why it matters: Such a meeting would be a positive sign regarding the willingness of Arab countries, especially those who were part of the Abraham Accords, to work with Israel's right-wing government.
Since the current Israeli government came to power late last year, several Arab countries have paused a lot of their cooperation with Israel.
Catch up quick: The Negev Forum was established in March 2022 in an unprecedented summit in Israel attended by Secretary of State Tony Blinken and the foreign ministers of Israel, Egypt, the UAE, Bahrain and Morocco.
The idea was that the Negev Forum would be a platform for multilateral cooperation in the region in the fields of health, economy, climate change, water and security.
A second ministerial meeting was planned to take place in March but was postponed by the Moroccan government due to the political sensitivities around the new right-wing Israeli government and the concerns about possible violence during Ramadan.
Driving the news: Israeli and U.S. officials told me that in recent weeks the Biden administration has been engaged in diplomatic efforts with Morocco and other participants in order to convene the meeting at the end of June.
The Israeli and U.S. officials said that the final decision hasn't been made yet, but there is optimism that the meeting will take place on June 25.
Blinken is expected to attend the meeting.
The Moroccan Foreign Ministry and the State Department did not respond to requests for comment.
Go deeper