Memorial Day weekend: Best and worst travel times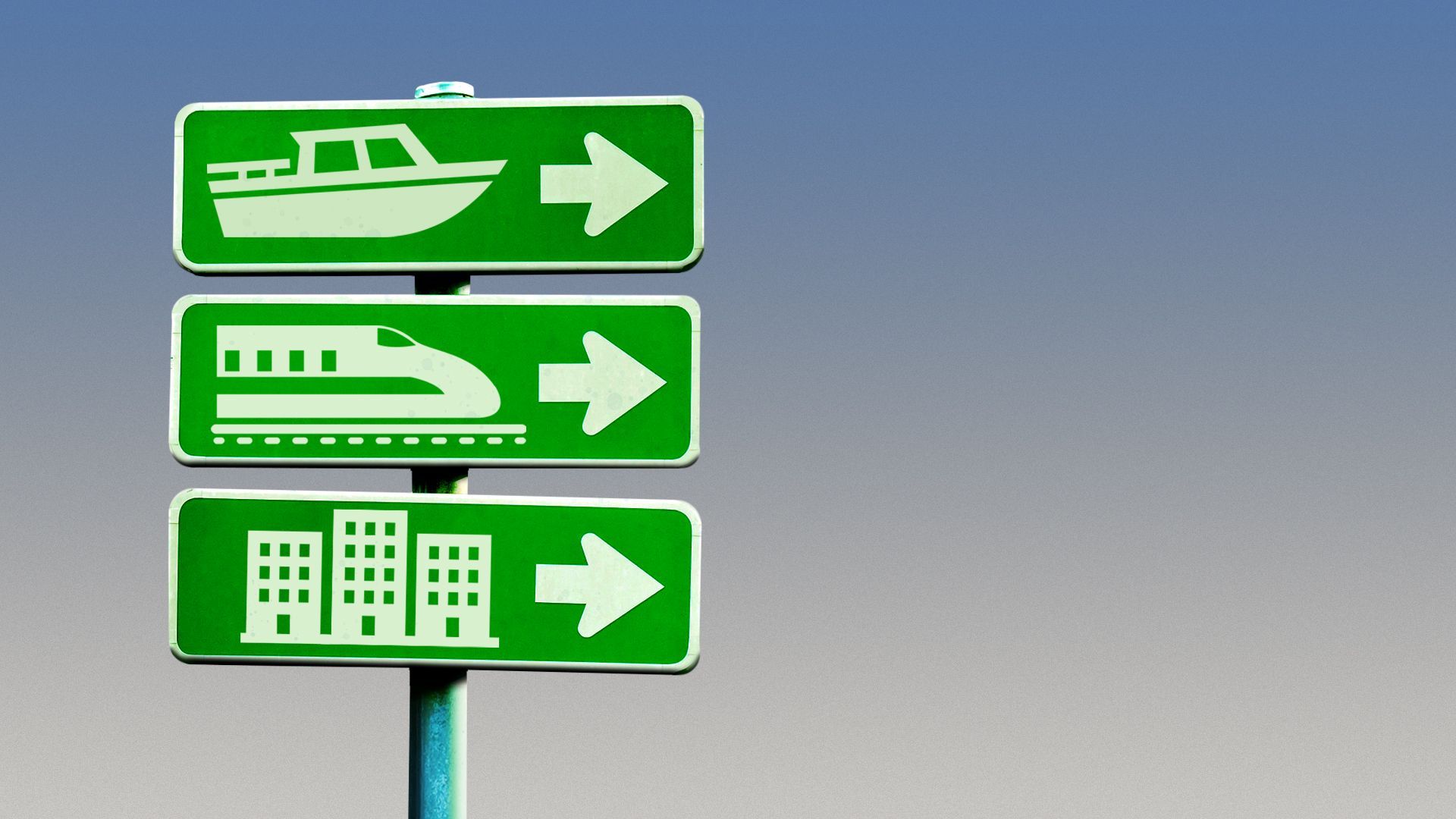 With this upcoming Memorial Day weekend projected to be the third busiest on record, travelers may want to consider the best and worst times to drive or fly.
The big picture: Those traveling can expect to see heavy traffic on roads and congestion at airports as air travel is expected to exceed pre-pandemic levels, according to AAA.
By the numbers: Airports will be packed with some 17 million passengers expected to fly out of U.S. airports from Thursday to Monday, per travel app Hopper.
Road trips are up 6% over last year, with 37.1 million Americans projected to drive to their destinations, per AAA.
Best times to travel by car
AAA estimates the lightest traffic days will be Saturday and Sunday.
Aside from those days, AAA says the best times to travel by car are before 1 p.m. Thursday and before noon Friday.
When heading back home, the company says the best times are before 10 a.m. Monday, or Tuesday before 2 p.m. or after 6 p.m.
Worst times to travel by car
The busiest day on roads is projected to be Friday, per INRIX, which provides transportation data and insights.
The worst times to travel by car are 3 p.m. to 6 p.m. on both Thursday and Friday.
When returning from travel, Monday noon to 3 p.m. and Tuesday 4 p.m. to 6 p.m. will be the most congested.
Be smart: "With lower fuel prices and more travelers on the road compared to last year, drivers should expect long delays this holiday weekend, especially in and around major metros as commuters mix with Memorial Day travelers," said Bob Pishue, transportation analyst at INRIX.
Major metro areas like Boston, New York, Seattle and Tampa will likely see travel times double compared to normal, per AAA.
Best airport times
The Federal Aviation Administration projects that Saturday and Sunday will have the least flights.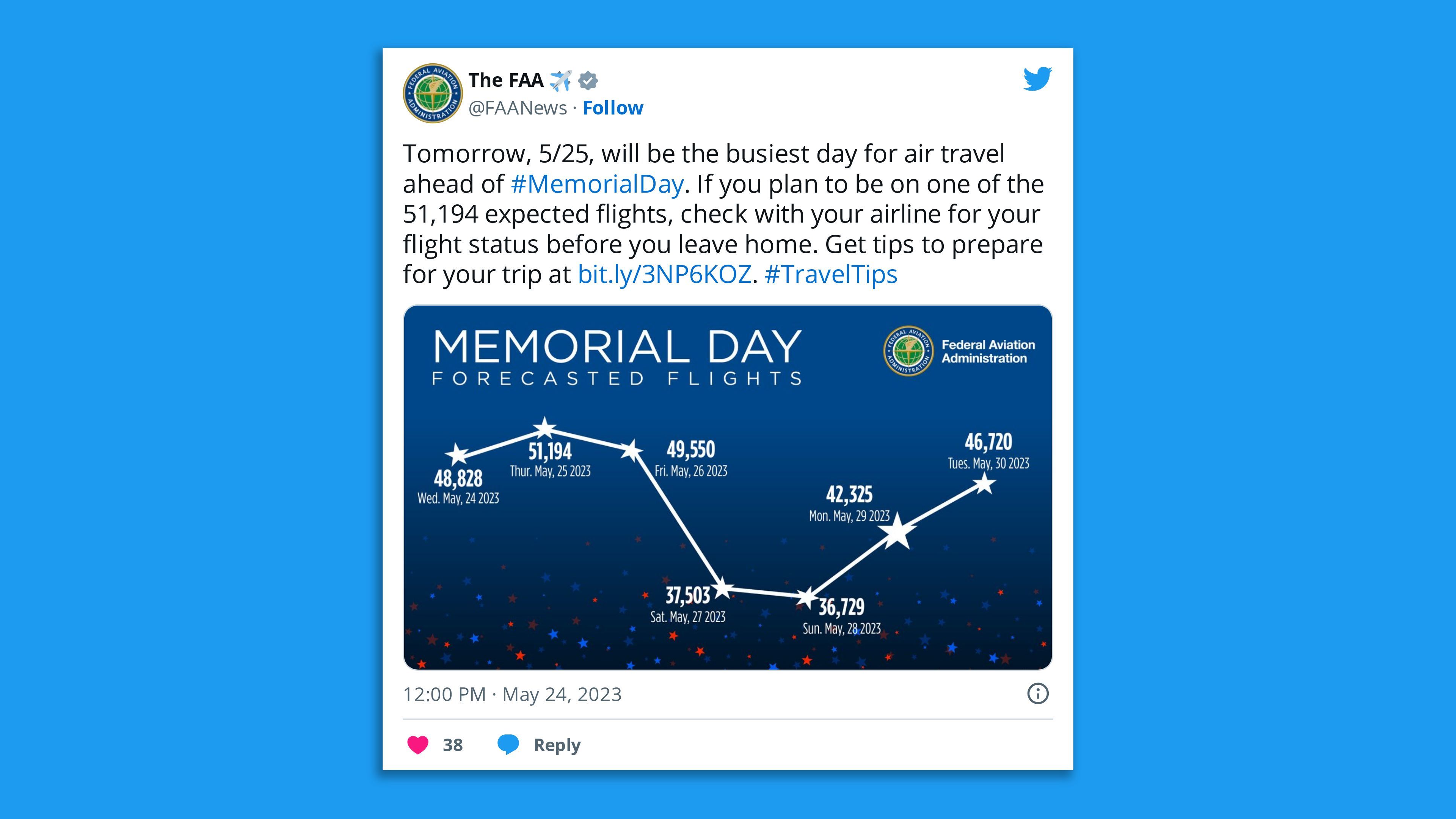 Worst airport times
Airport departures will be busiest on Thursday and Friday ahead of the long weekend, while Monday will be the heaviest return day, according to Hopper.
Most airports will be busiest in the morning or early evening.
What we're hearing: "Expect long lines and potential disruptions over this first peak summer weekend as airlines and airports work to manage schedules as we head into the busiest time of the year for travel," Hopper said in its outlook.
Seat capacity is currently expected to be 17% higher or 2 million more seats than Memorial Day weekend last year, per Hopper.
Atlanta, Dallas, Denver and Los Angeles will be the busiest departing airports.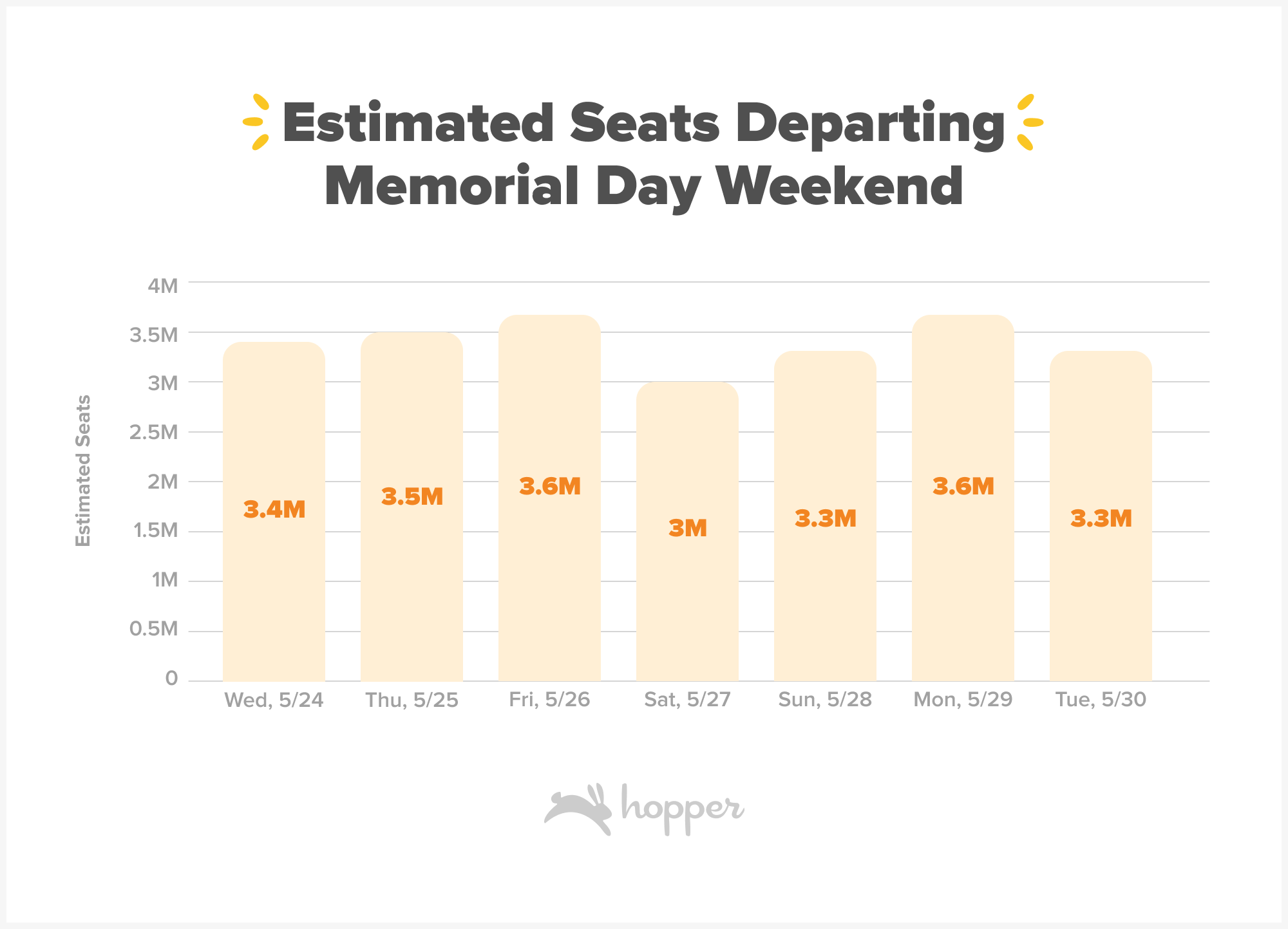 Go deeper: Memorial Day travel projected to reach pre-pandemic levels
Go deeper