Memorial Day travel projected to reach pre-pandemic levels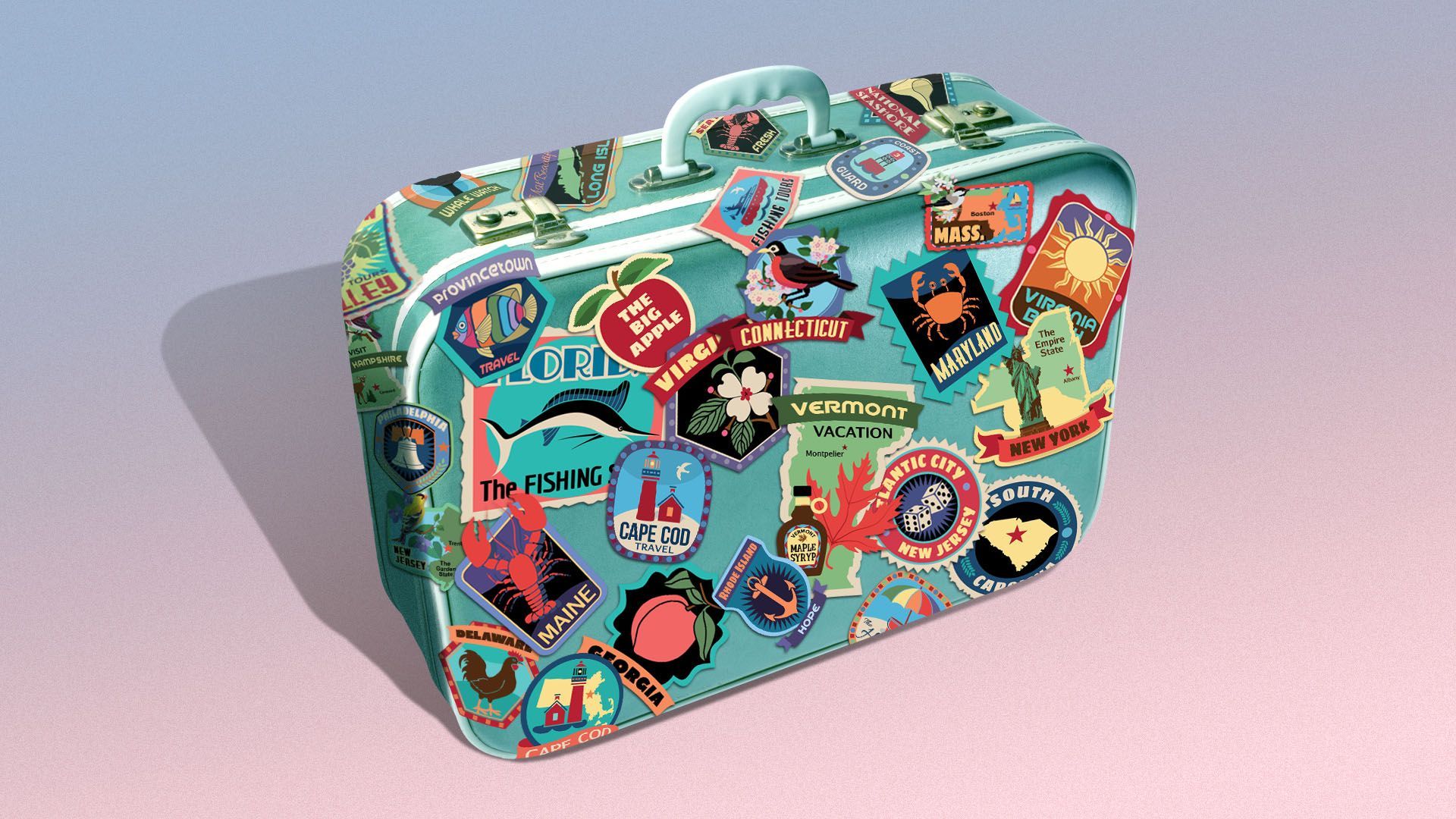 If you're traveling this Memorial Day weekend, you may want to hit the road early to account for extra traffic.
What we're hearing: AAA estimates that 42.3 million Americans will travel during the holiday weekend — a 7% increase over last year. It is projected to be the third busiest Memorial Day weekend.
That's 2.7 million more people who will travel during the unofficial start of summer in comparison to 2022, which could be indicators of what's to come in the months ahead.
What they're saying: "More Americans are planning trips and booking them earlier, despite inflation," said Paula Twidale, senior vice president of AAA Travel. "This summer travel season could be one for the record books, especially at airports."
Air travel
Despite high ticket prices, demand for flights is skyrocketing, AAA said.
Nearly 3.4 million travelers are expected to fly to their destinations, in an 11% increase over last year.
Air travel is even projected to exceed pre-pandemic levels, with 5.4% more people traveling this year than in 2019.
The bottom line: This Memorial Day weekend could be the busiest at airports since 2005, according to AAA.
Road trips
More people will be packing up their cars for Memorial Day road trips this year, with a 6% increase expected over 2022.
That's 37.1 million Americans who will drive to their destinations — an increase of more than 2 million people.
Between the lines: Gas prices are lower this year compared to last Memorial Day weekend.
As of Monday, the national average gas price was $3.5. Around the same time last year, it was more than $4 a gallon.
Despite lower prices at the gas pump, car travel will be less than that of pre-pandemic levels by about 500,000 travelers.
Buses, trains
More people are taking other modes of transportation this year, like buses and trains, according to AAA.
Some 1.85 million travelers are expected to take such transportation, in a 20.6% increase over last year.
When to travel
Friday, May 26 is expected to be the busiest day on the roads during the long weekend, according to INRIX, which provides transportation data and insights.
The best times to travel by car are in the morning or in the evening after 6 p.m., per INRIX.
Traffic will be lightest on Saturday and Sunday.
Major metro areas will likely see travel times double.
Where are people going?
Top tourist destinations in the U.S. this Memorial Day weekend include hotspots like Orlando, New York City and Las Vegas, AAA booking data shows.
Cruise port cities in Alaska, Florida and Seattle are also high on the list with a 50% increase in domestic cruise bookings this year.
"We are seeing a demand for iconic cities, international vacation packages, and cruises with included amenities that provide more value for the price," Twidale said.
Rising travel costs
Travelers are paying more for Memorial Day trips this year, largely due to the rising cost of airline tickets, per AAA.
There's a 40% increase in airfare to this year's top destinations but that's not stopping travelers from booking flights abroad, AAA said.
International travel is also up 250% for the holiday weekend compared to 2022, and international car rentals are up more than 80%.
European cities are the most popular, including Rome, Paris, Dublin, London, Barcelona and Athens.
Passport courier service RushMyPassport is also seeing an unprecedented number of applications for expedited passport and visa services this year, according to AAA.
Go deeper