Freedom Caucus eggs on McCarthy's debt ceiling push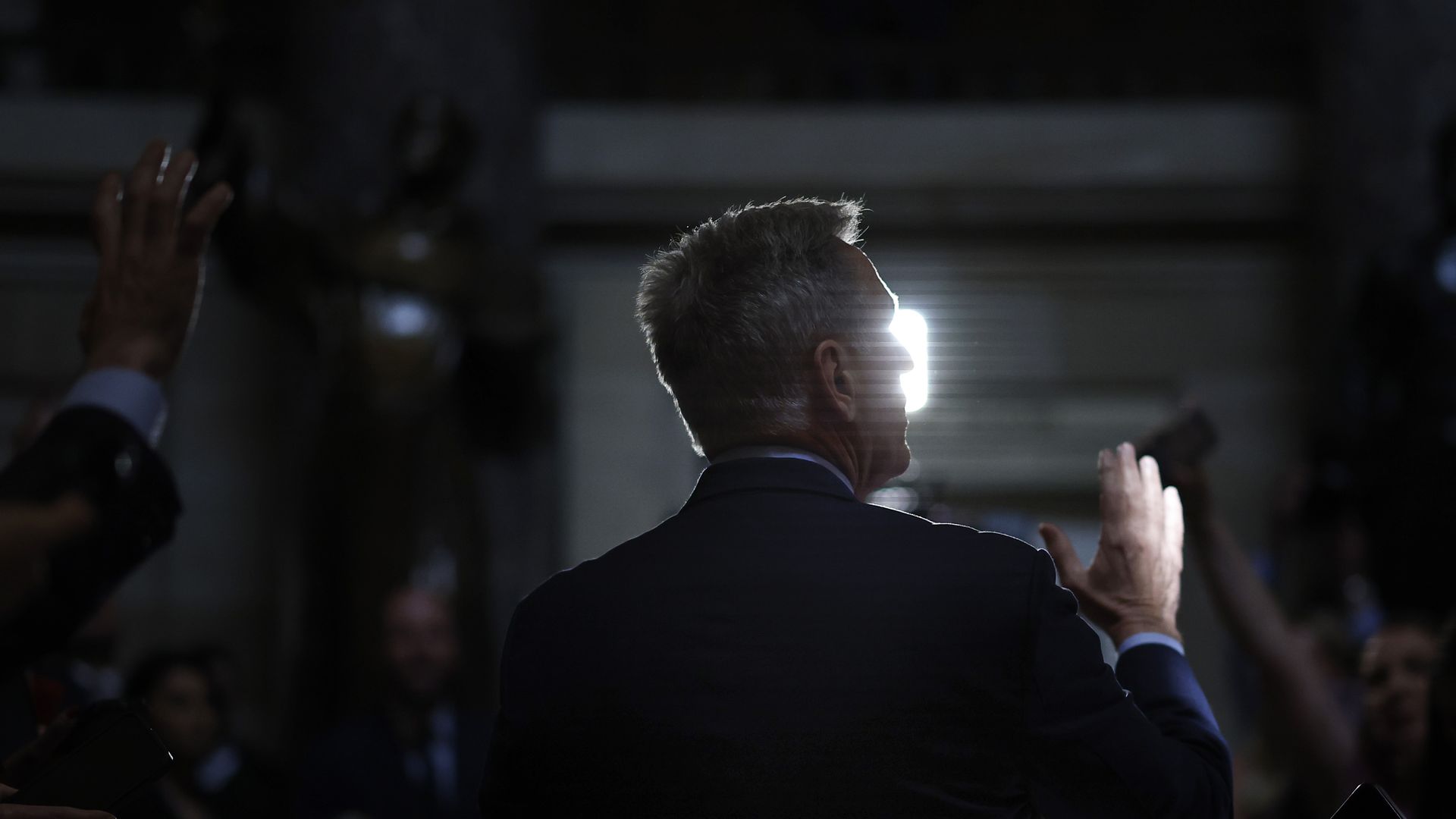 Rep. Chip Roy (R-Texas) is calling on Speaker Kevin McCarthy (R-Calif.) to accept nothing less than steep cuts in debt ceiling negotiations.
Why it matters: In a memo sent to House Republicans on Wednesday, Roy — one of the most influential voices in the House Freedom Caucus — said it "shouldn't be about a deal it should be about saving the country."
Roy and a sizable amount of conservatives have repeatedly asserted that McCarthy should not accept anything that does not include cuts and reforms similar to what was included in the House-passed bill.
"I hope these help as Speaker McCarthy continues to pressure President Biden to do what is right for the American people. We give him the strongest hand by: 1) making clear we are unified to hold the line; and 2) messaging the specific purposes behind the Limit, Save, Grow Act," he wrote.
Multiple conservative lawmakers have publicly questioned Treasury's June 1 "X-date" deadline, alleging that the White House hasn't acted with a sense of urgency and needs to move in their direction.
The big picture: Both sides are far apart on key components despite the looming deadline.
Conservative hardliners have repeatedly voiced that they won't support a bill without steep cuts — potentially posing issues for McCarthy's stability in his leadership position if he brings a bill to the floor that doesn't have the majority of GOP support.
And progressives have also stated they won't back a bill with any cuts, creating an additional hurdle for leadership on both sides of the aisle.
House GOP and White House officials are meeting again on Wednesday, but key players in the talks have noted the difficulties in striking an agreement.
Top Democrats including Senate Majority Leader Chuck Schumer (D-N.Y.) have asserted that the House-passed bill is dead on arrival in the Senate, but have conceded that some concessions will need to be made.
The bottom line: McCarthy has voiced that negotiators need to strike a deal before the end of the week if they are going to meet their deadline
The California Republican is considering keeping members in over the weekend in hopes of striking and passing a deal.
Go deeper