Private equity's big opportunity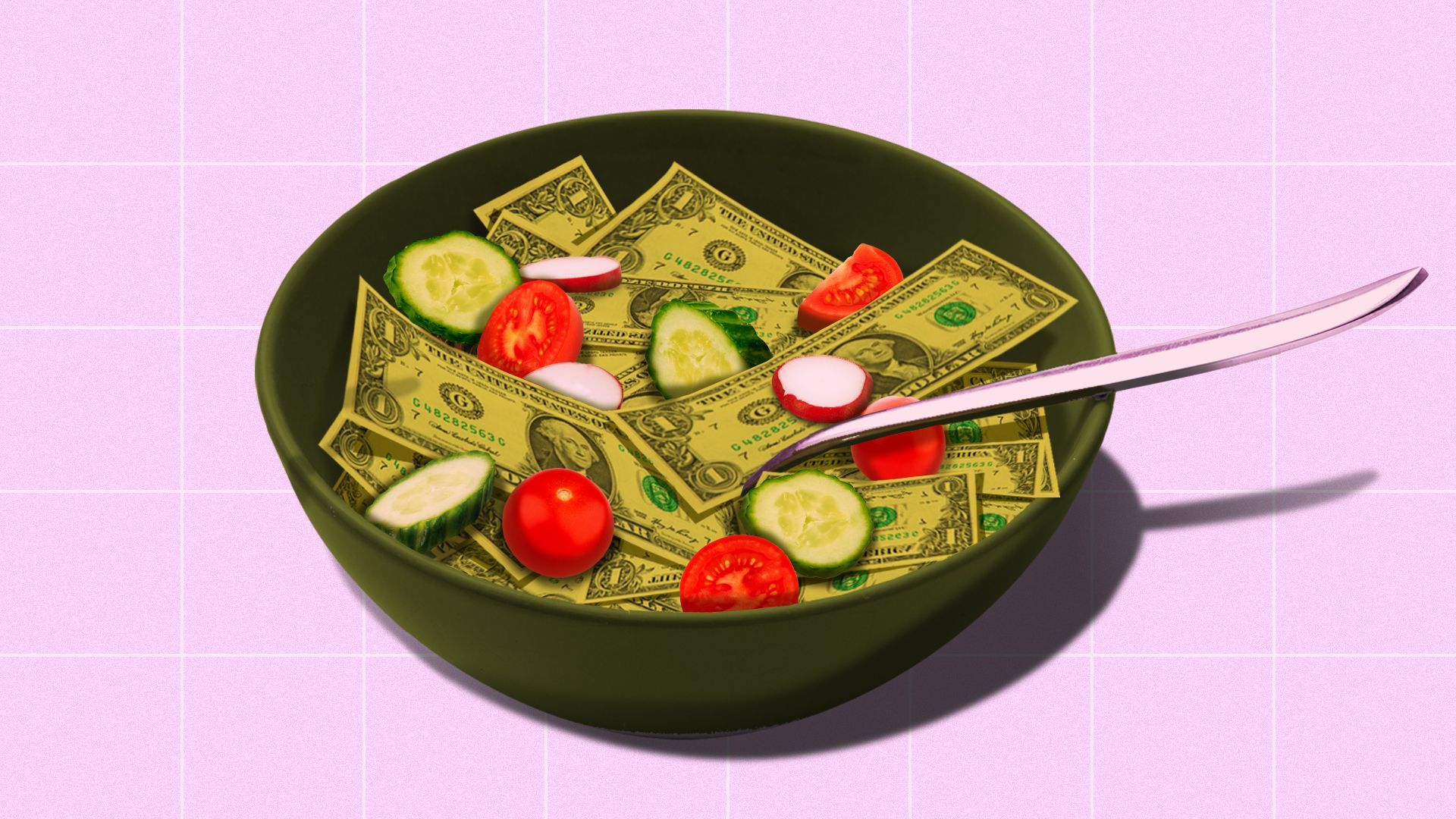 Get private equity investors on a conference stage, and they'll be fairly stoic about the industry. Rising rates, economic uncertainty, etc.
Get them on bar stools, and they're almost giddy.
The big picture: These could be salad days for private equity dealmaking.
Zoom out: The biggest change between 2023 and the past several years is that pricing has fallen down to ... well, maybe not Earth, but at least to a lower altitude. And unlike when the stock market correction began in 2022, many sellers have finally accepted the new normal.
But wait, there's more.
Recession fears and stock price sags are sparking a wave of corporate divestitures (i.e., non-core asset sales). There's also a slew of other amenable targets, including the glut of companies that went public via SPAC and now need lifelines.
The rapid rise of private credit not only means that a new source of debt financing is readily available, but leveraged lenders are now cutting their own rates to compete.
Private equity has traditionally been at a disadvantage to strategics — primarily given their sources of capital — but that gap has shrunk because private equity doesn't (yet) have antitrust challenges in the U.S. or elsewhere.
The industry still has near-record levels of dry powder, having slowed its new investment activity. And it may have just fought off yet another effort to change the tax treatment of carried interest.
The bottom line: This isn't to dismiss very real challenges, including rising debt service costs for existing portfolio companies and Washington, D.C.'s economic kamikaze act. But private equity's tailwinds are stronger than the headwinds.
Go deeper