Down 3-0, Celtics and Lakers need miracles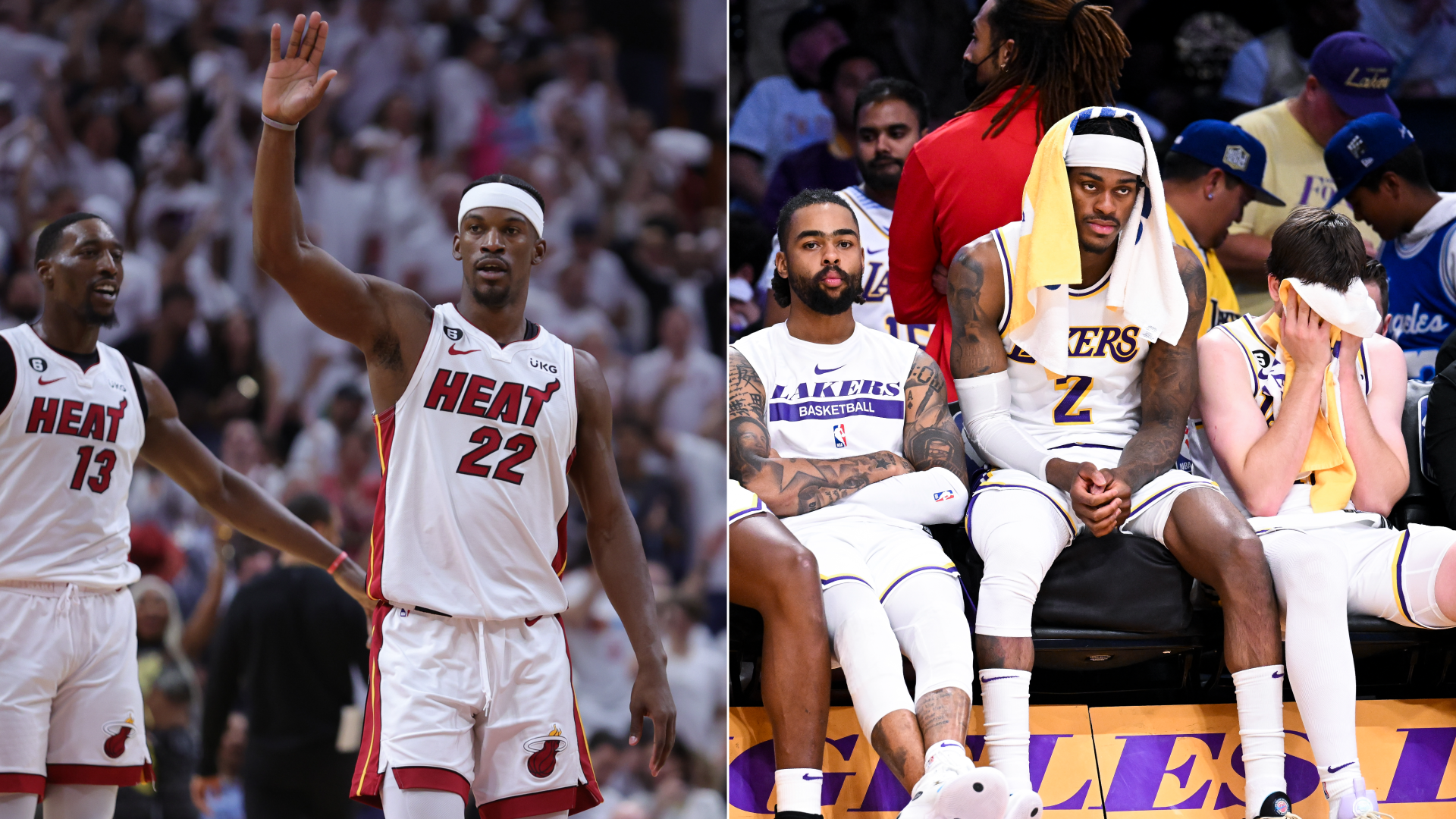 The National Basketball Association's two winningest franchises are technically still alive in the playoffs. But if history is any indication, they're already dead.
State of play: The Denver Nuggets beat the Los Angeles Lakers, 119-108, on Saturday to take a 3-0 lead in the West finals. The Miami Heat embarrassed the Boston Celtics, 128-102, on Sunday to go up 3-0 in the East finals.
By the numbers: NBA teams are 0-149 all-time when trailing a series 3-0.
Looking ahead: There have been 16 sweeps in conference finals history, but never two in the same postseason. If Denver wins tonight and Miami wins tomorrow, we'll have a whopping eight days off before the NBA Finals (June 1).
That's a nightmare scenario for the NBA and its TV partners, who would miss out on some of the most lucrative broadcasts of the season. (For reference: Disney and Turner raked in $842.4 million in sales revenue during the 2022 NBA postseason, per iSpot.tv).
Sweeps are also costly for teams, who make millions per home playoff game on tickets, concessions and parking. Perhaps that will serve as motivation for the lethargic-looking Celtics as they try to send the series back to Boston: Do it for the billionaire owners!
The bottom line: The two teams with the most NBA Finals appearances in history will need to pull off miracles to get back there.
Go deeper