Plant science's biggest problems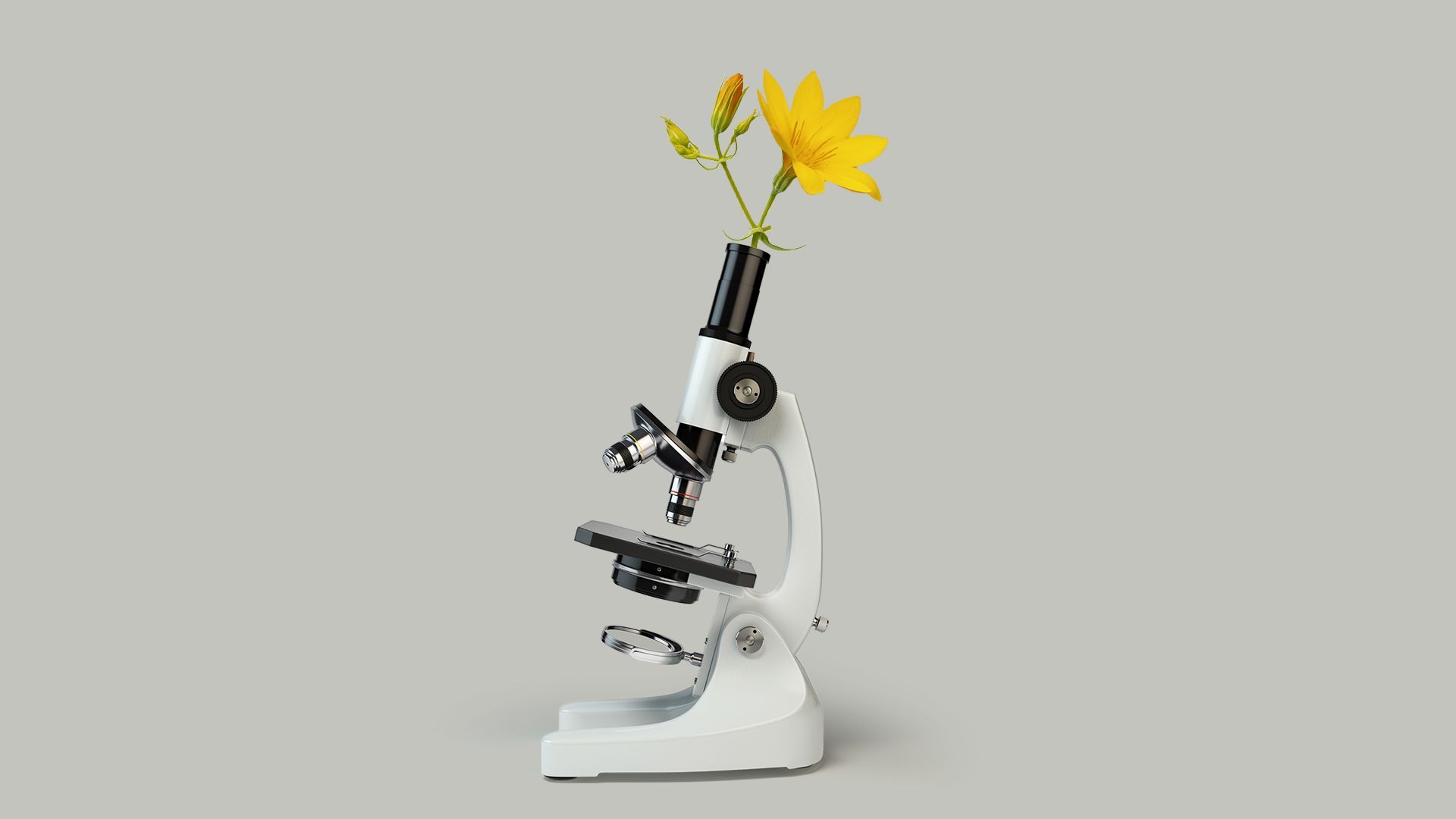 Plant scientists are increasingly concerned about how plants will fare as climates change across the planet — and what role plants themselves can take in addressing one of the world's most pressing problems.
Driving the news: A recent survey takes the pulse of the plant science community — a group of researchers whose subjects are often overlooked but critically support life on Earth.
An international panel of 15 researchers from five continents analyzed more than 600 questions collected from plant scientists, horticulturalists, gardeners, other experts and "botanically curious non-experts."
They identified 100 pressing questions facing plant science, ranging from how plant scientists can collaborate with city designers and how plants can be grown in space to fundamental questions about plant pathogens and the genomes and evolution of plants.
More than 20% of the questions focused on climate change: how it will affect plant diseases and where plants can grow, as well as whether farming seaweed and other crops under the sea could reduce the impact of climate change, among other topics.
Flashback: When a similar survey was done in 2011 the questions focused more on what could be learned from plants.
"This time around the questions were more about, 'what do we do to save them?'" says Emily May Armstrong, an interdisciplinary plant researcher and co-author of the study that appeared in New Phytologist.
There were also questions focused on determining which plants can best help the capture of carbon in soil, how plants can mitigate flooding, and how microbiomes can be leveraged to develop plants that can help to mitigate the effects of climate change.
What's happening: Plant scientists are studying a range of climate-related topics. These include:
What they're saying: Climate change is "an enormous obstacle that will require a multidisciplinary approach. It affects molecular, physiological, ecological and all levels of plant growth and the plant life cycle," says Marie Klein, a Ph.D. candidate at the University of California, Davis, who organized the "Plants in the Climate Crisis" symposium held last week at the university.
What to watch: The survey organizers say the questions highlighted the importance of including scientists worldwide, insights from non-experts, and the need for more funding.
"This time they heard the voice of the Global South," says Shyam Phartyal, a seed ecologist at Nalanda University in Rajgir, India, and co-author of the paper.
Plant sciences continue to struggle with biases: A recent study of more than 300,000 scientific articles published in the field over the past 20 years found "authors in Northern America are cited nearly twice as many times as authors based in Sub-Saharan Africa and Latin America, despite publishing in journals with similar impact factors," Rose Marks of Michigan State University and her colleagues wrote earlier this year in the journal PNAS.
They also found gender imbalances that tip to male authors and that most studies "focus on economically important crop and model species, and a wealth of biodiversity is underrepresented in the literature."
Go deeper