Supreme Court keeps Section 230 intact in Twitter, Google rulings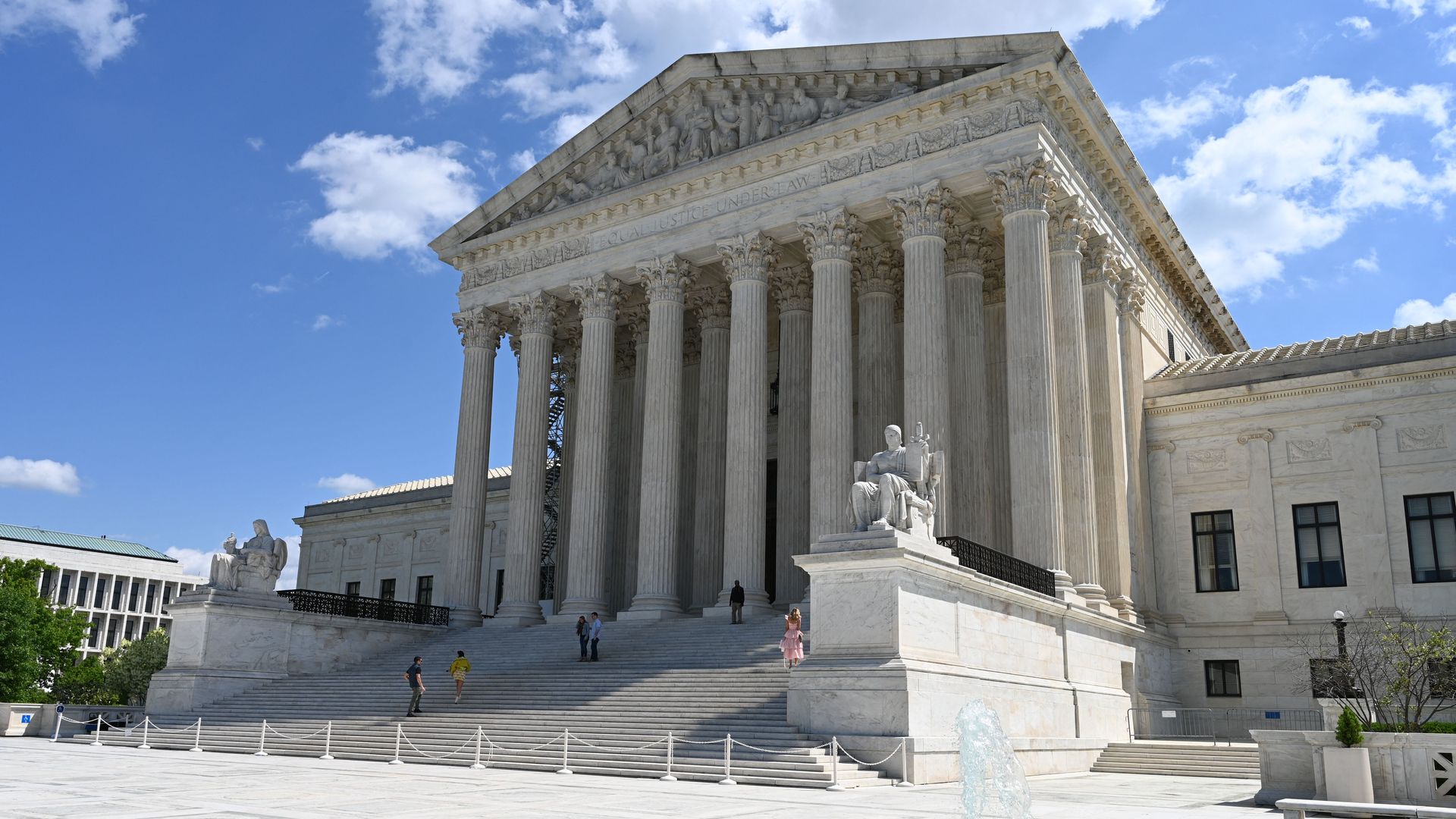 The Supreme Court on Thursday ruled Twitter is not subject to claims it aided and abetted terrorism for hosting tweets from ISIS, and dismissed a related case involving YouTube, a major legal win for the two social media platforms.
Driving the news: In Twitter vs. Taamneh, the court unanimously ruled that Twitter having hosted terroristic speech did not mean it was legally responsible for terrorist attacks, and claims could not be brought under the federal Anti-Terrorism Act.
In a separate lawsuit involving Google and YouTube, the court said it would not address whether Section 230 of the Communications Decency Act, which largely shields online platforms from lawsuits around content, can be applied to such claims.
In that case, Gonzalez v. Google, plaintiffs argued YouTube should not get Section 230 liability protection for "recommendations," the way it sorts videos and shows users relevant results.
Why it matters: For major tech platforms, this means Section 230 remains unchanged for now and the idea that they are not legally responsible for what people say on their sites is still intact.
Background: Both cases had to do with family members of victims of ISIS terrorist attacks who hoped to be able to sue Google and Twitter for having hosted terrorism-related content, such as videos or tweets.
What they're saying: "This is a huge win for free speech on the internet," Chris Marchese, director of litigation for tech group NetChoice, said in a statement. "The Court was asked to undermine Section 230—and declined."
"Countless companies, scholars, content creators and civil society organizations who joined with us in this case will be reassured by this result," Google general counsel Halimah DeLaine Prado said in a statement.
Justice Clarence Thomas, who has expressed interest in limiting Section 230, wrote in the Twitter ruling that the plaintiffs' "allegations are insufficient to establish that these defendants aided and abetted ISIS in carrying out the relevant attack."
What's next: NetChoice, along with the Computer and Communications Industry Association, is seeking Supreme Court review in its lawsuits against Texas and Florida laws around Section 230 and the First Amendment.
Meanwhile, the ball is back in Congress' court on any meaningful reforms to Section 230, where consensus has been hard to come by.
Go deeper