Scoop: Top Raimondo aide to depart Commerce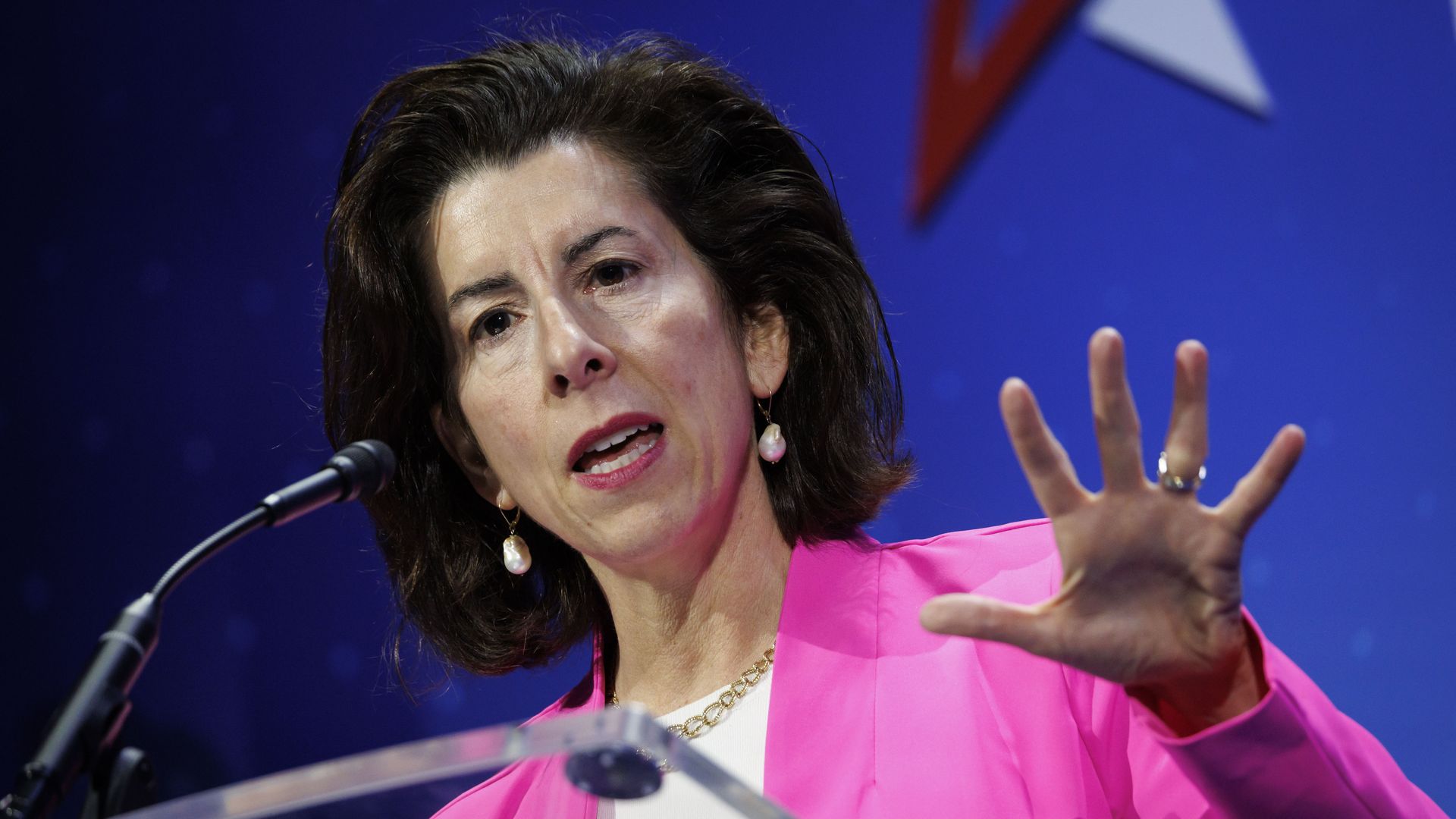 Caitlin Legacki, senior adviser to Commerce Secretary Gina Raimondo, is set to leave the department at the end of May, sources familiar with the matter tell Axios.
Why it matters: Legacki, the secretary's senior adviser for strategic communications, will depart after helping Raimondo become the Biden administration's top surrogate in promoting the bipartisan CHIPS Act, the $280 billion program aimed at boosting the U.S. semiconductor industry.
Legacki also has assisted Raimondo's efforts to sell Biden's "Invest in America" program to voters ahead of the 2024 election. The program focuses on highlighting the implementation of Biden's agenda ahead of the 2024 election.
Between the lines: Legacki, who has worked on several Democratic campaigns and the liberal firm Precision Strategies, is expected to take some time off before deciding on her next projects, the sources told Axios.
"Caitlin has been fundamental to the success of the Commerce Department and elevating the department's work to new heights," Raimondo said in a statement. She added that Legacki will be "sorely missed."
Go deeper