Arizona Coyotes could be on the move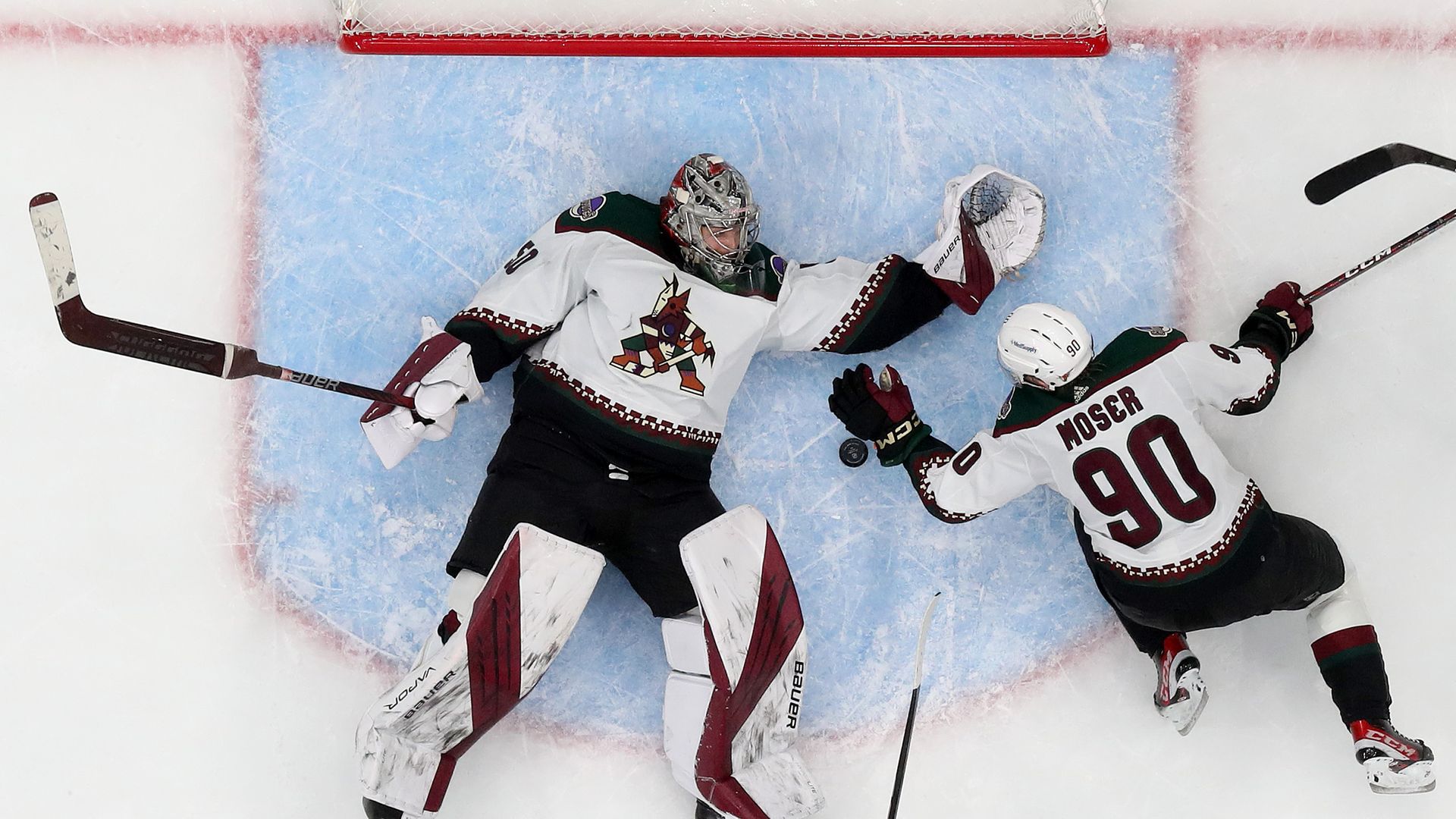 Warm-weather National Hockey League teams are having an incredible spring. Well, most of them, anyway.
Driving the news: The Arizona Coyotes' plan to build a new arena in Tempe was scuttled Tuesday when voters rejected three propositions on the ballot.
State of play: The team said Wednesday that it plans to play at Arizona State's tiny Mullett Arena again next season, but Tuesday's vote could be the first step that ultimately leads to relocation.
Potential landing spots:
Atlanta: It's the largest market without an NHL team after losing the Thrashers to Winnipeg (Jets) in 2011.
Houston: Its market size is just behind Atlanta, and a new team would form a natural rival with the Dallas Stars as the only other team in Texas.
Salt Lake City: Utah Jazz owner Ryan Smith has hinted that he's working on bringing an NHL team to Utah.
Kansas City: There's a ready-made arena in the 17,000-seat T-Mobile Center, which has sat without an anchor tenant since its 2007 opening.
Portland: The Seattle Kraken have proven the Pacific Northwest's NHL viability, and there's currently only one other Big Four team competing for fans' attention (Portland Trail Blazers).
Quebec City: They haven't had a team since losing the Nordiques to Colorado (Avalanche) in 1995.
Milwaukee: I mean, have you been to Wisconsin? How is there no NHL team there?
Go deeper