The NHL's Sun Belt Showdown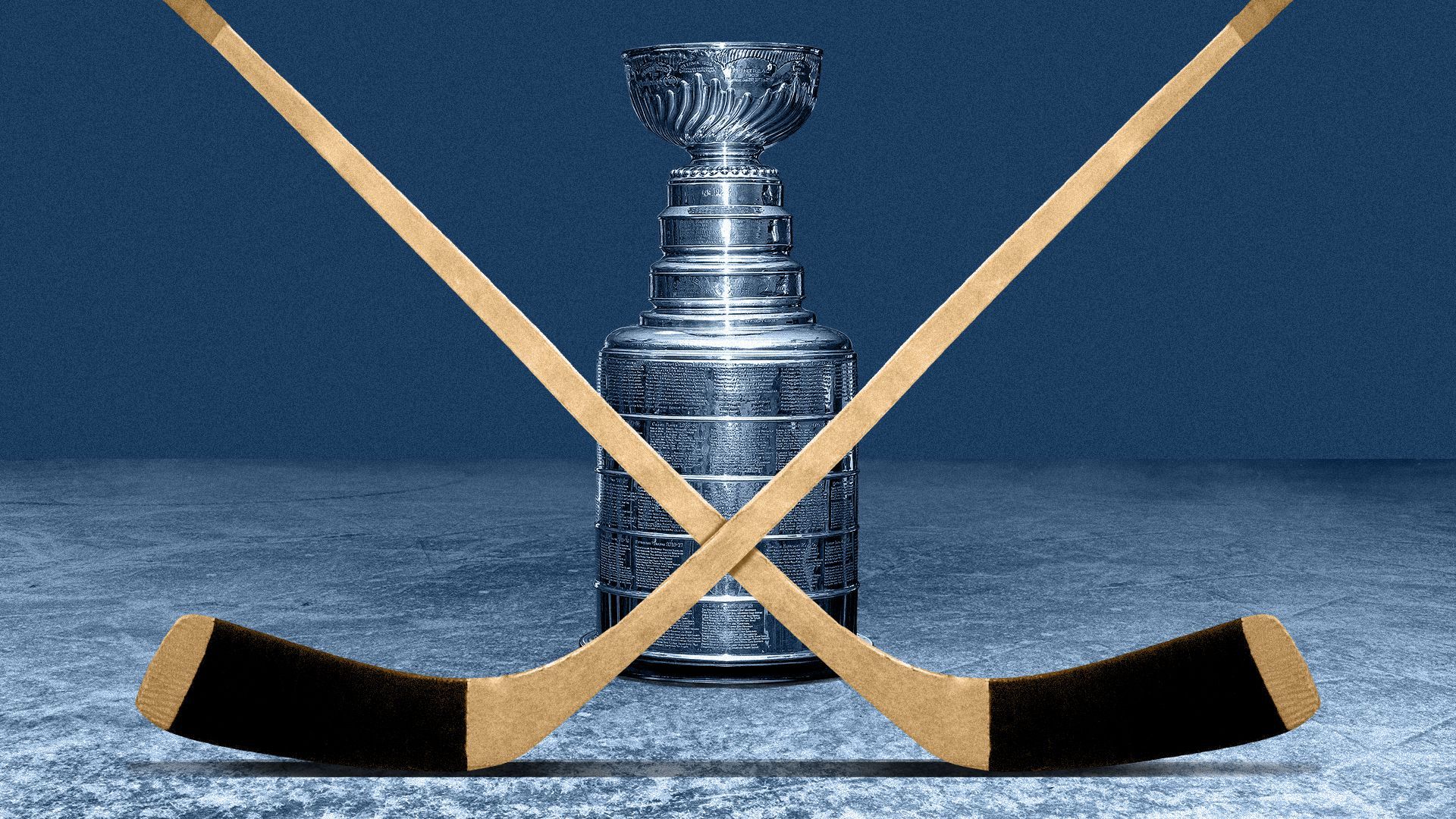 The Dallas Stars beat the Seattle Kraken, 2-1, on Monday night to set up the most southern final four the National Hockey League has ever seen.
East: Florida Panthers vs. Carolina Hurricanes (starts Thursday)
West: Dallas Stars vs. Vegas Golden Knights (starts Friday)
State of play: This is the first time in NHL history that all four conference finalists are based in Sun Belt states. The closest prior instance came in 2020 when three teams met that criteria (Stars, Golden Knights, Tampa Bay Lightning) while playing in the Edmonton bubble.
By the numbers: Dallas, Las Vegas, Miami and Raleigh are not exactly the first four cities that come to mind when you think "ice hockey." To wit, they combined for 1.3 inches of snow this past winter, notes The Ringer's Michael Baumann.
The big picture: This could be a ratings nightmare for the NHL, which had Boston, Los Angeles, Toronto, three New York-area teams and hockey-obsessed Minnesota in the field when the playoffs began.
Yes, but: It's not all bad news for the league, which will get to shine a spotlight on two of its most impressive warm-weather franchises.
The Golden Knights have enjoyed incredible success in their first six seasons, which has helped them cultivate a passionate local fan base and become a destination for tourists. The result: Vegas led the NHL in average attendance by capacity (103%) this season.
The Hurricanes have made five straight playoff appearances, and fans have responded by coming out in droves. Carolina drew more total fans (800,566) this season than every team except Montreal, and PNC Arena is dubbed "The Loudest House in the NHL" for a reason.
The bottom line: For the 29th straight postseason, a team from Canada — the birthplace of modern hockey — will not lift the Stanley Cup. Instead, it will be a team from south of the Mason-Dixon Line, where hockey was a foreign language not so long ago.
Go deeper