EA Sports reaches deal to pay college football athletes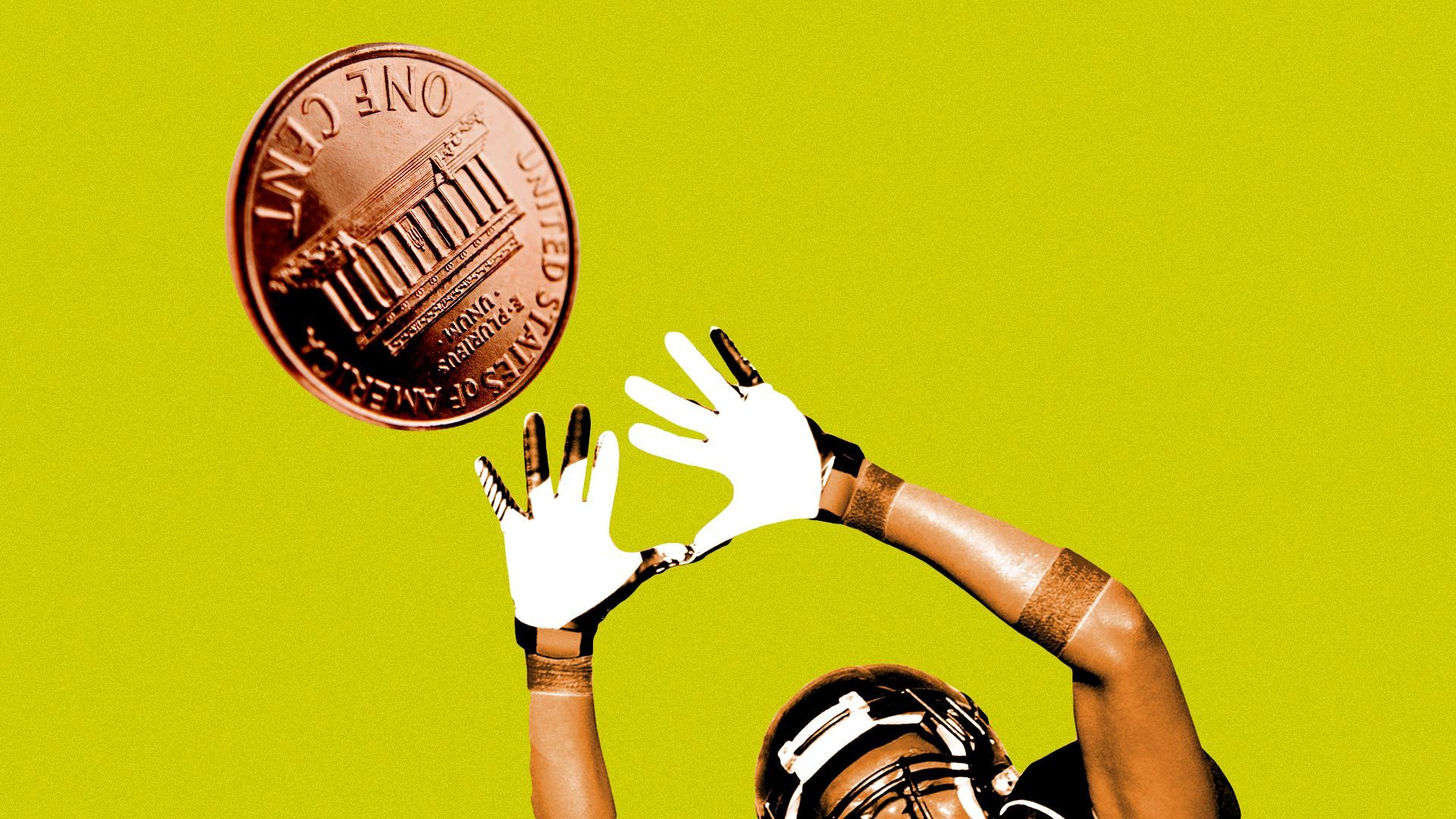 EA sports' next college football game will include real college players, as long as they want in. And those players will get paid.
Why it matters: This deal, first reported by ESPN, will put a capper on a long-running controversy over compensation for college athletes in video games and can be seen as a long-term victory by players.
Details: EA has reached an agreement with OneTeam Partners, a sports marketing agency, that will allow the company to include the name, image and likeness of NCAA Division 1 football players, as long as they opt-in to being in the 2024-slated EA Sports College Football game.
What they're saying: "We've wanted to feature collegiate athletes in a meaningful way from the start of our journey to bring an EA Sports college football experience back to our fans," an EA sports spokesperson told Axios.
Between the lines: EA has been a sports gaming powerhouse for decades, but in 2009 was sued, alongside college sports organizations, by former UCLA star Ed O'Bannon over lack of payment to players.
In 2016, the suit was settled for $60 million, or about $1,600 per player.
By then, EA had gotten out of making college sports games.
But in 2021, the NCAA said it would no longer bar players from profiting off their name, image and likeness.
Between the lines: EA announced its return to college sports games in February 2021, with an image that stated "college football is coming back."
In June 2021, a day after the NCAA ruling, the game maker confirmed to Axios that it was in the "early stages" of exploring using — and paying —players for its college football return.
Sign up for the Axios Gaming newsletter here.
Go deeper