EA exploring putting college athletes in video games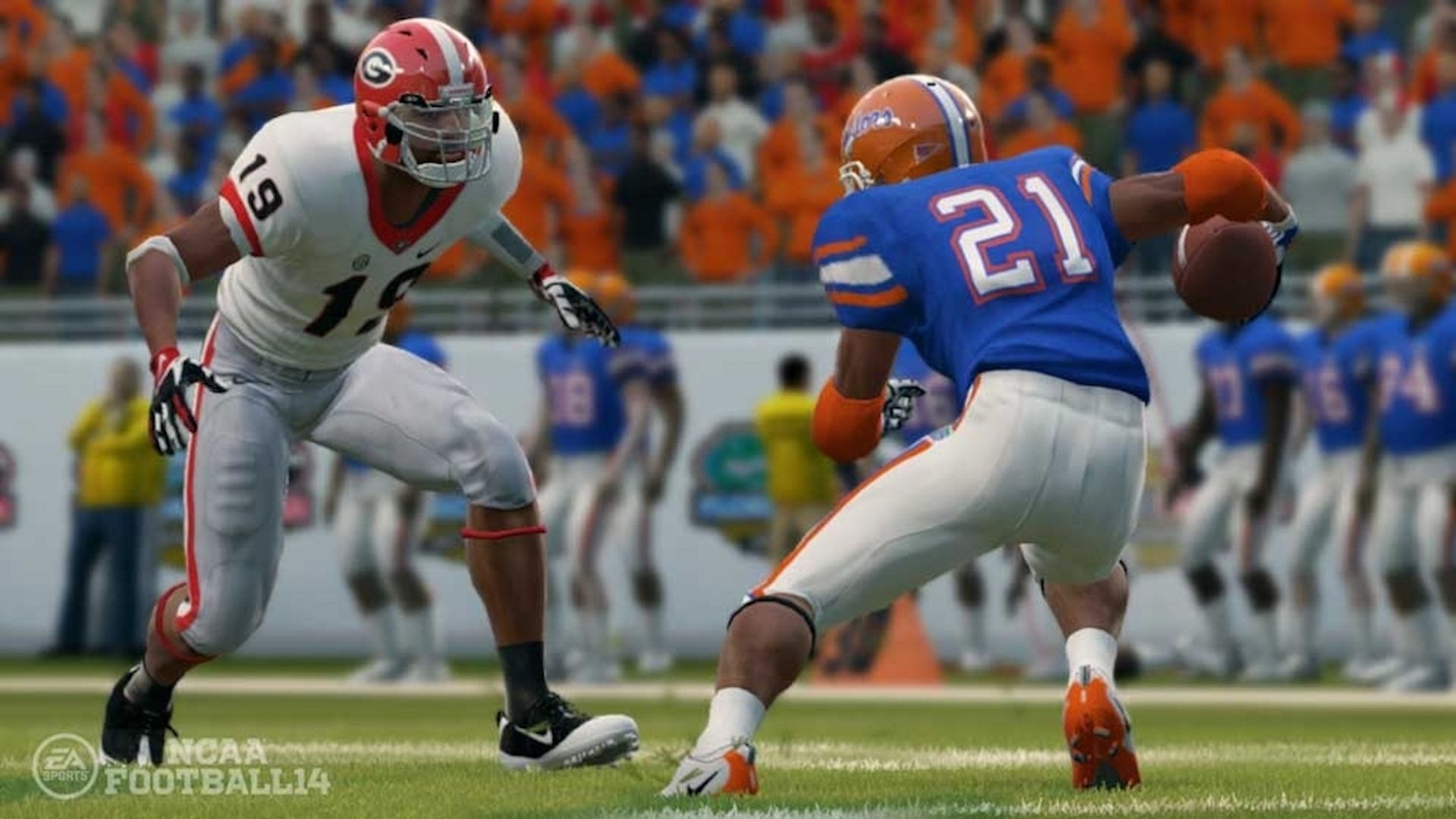 Spurred by a major reversal by the NCAA, video game giant Electronic Arts says it is in the "early stages" of exploring the "possibility of including players in EA Sports College Football," a company rep tells Axios.
Why it matters: EA, once the subject of a major lawsuit from NCAA athletes over the use of their likeness in the company's video games, seemingly has the option to use them again, as restrictions against paying college athletes fall.
Catch up quick: The rapidly changing state of play comes from a late-June ruling by the Supreme Court that bars the NCAA from limiting academic benefits to college athletes.
Yesterday, the NCAA said that it would no longer bar players from profiting off their name, image and likeness.
What they're saying: "We are watching the recent developments regarding student-athlete name, image and likeness very closely. It's still very early stages at this point, and we plan to explore the possibility of including players in EA Sports College Football," the EA rep told Axios.
Between the lines: EA has long been a powerhouse in sports video game development, but ceased its production of NCAA-branded basketball and football games by 2013.
A 2009 lawsuit led by former UCLA star Ed O'Bannon against EA and college sports organizations over apparent use of athletes' likeness in EA's games, resulted in a $60 million settlement.
What's next: EA's new game has no release date, and the brand-new rules for college athletes are something many businesses will need time to figure out.
Go deeper: The next era of college sports
Go deeper