House Dems call for probe into DeSantis' use of Florida police force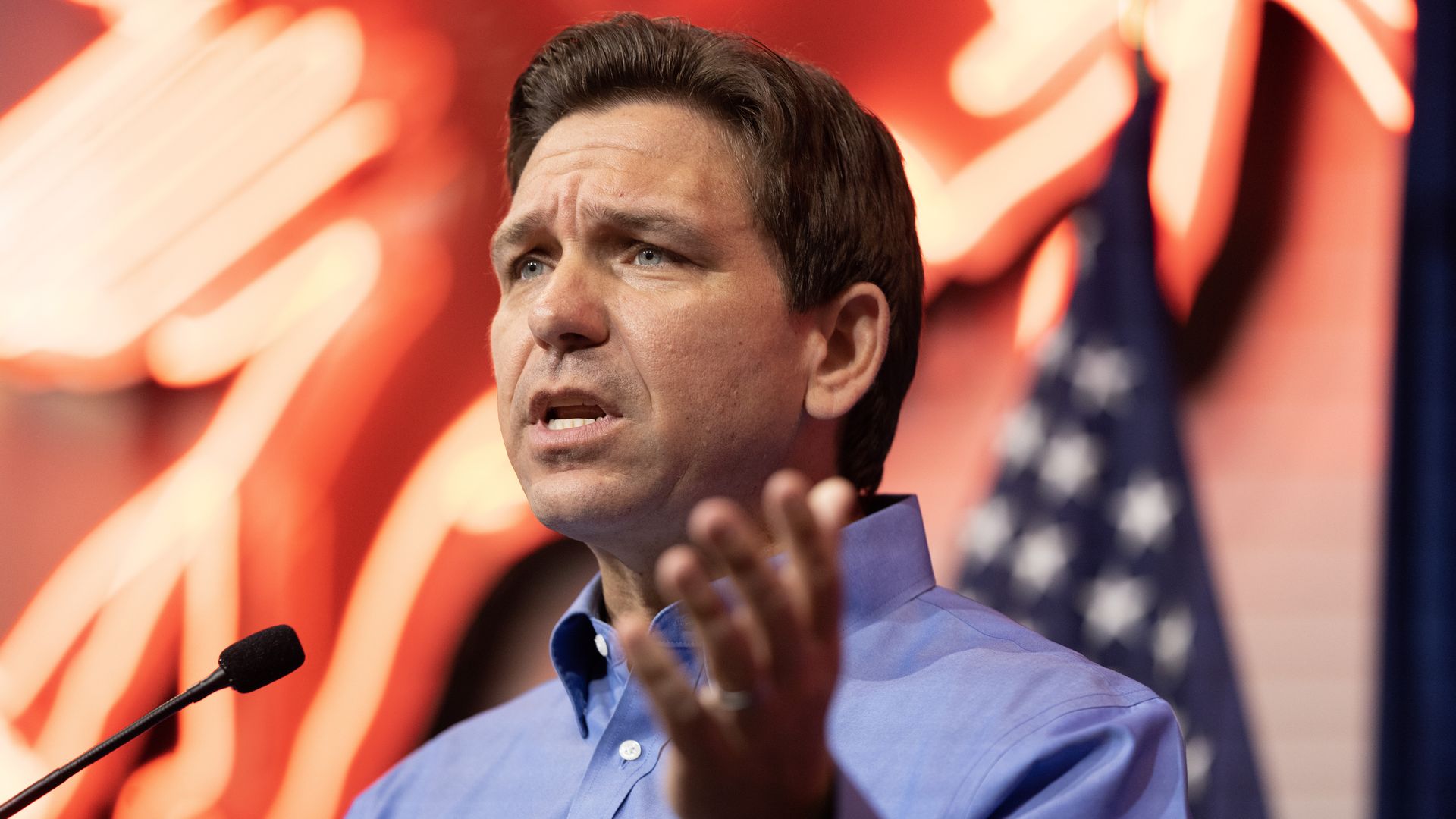 Democrats on the House Judiciary Committee on Wednesday called for an investigation into Florida Gov. Ron DeSantis's (R) handling of the state's law enforcement agency.
Why it matters: A trio of Judiciary Democrats alleged that DeSantis, who is expected to launch a presidential campaign in coming weeks, directed the Florida Department of Law Enforcement (FDLE) "to act in furtherance of his political agenda" and to intimidate voters.
The big picture: In April 2022, DeSantis signed legislation creating a statewide law enforcement agency, the Office of Election Crimes and Security (OECS), to investigate voter fraud and other election crimes and to refer those possible crimes to FDLE.
What they're saying: Rep. Glenn Ivey (D-Md.), Rep. Sheila Jackson Lee (D-Texas) and Rep. Steve Cohen (D-Tenn.), in a letter to Judiciary Chairman Jim Jordan (R-Ohio), said Congress and the committee have the responsibility to ensure the FDLE "is not using federal dollars for improper and unconstitutional ends."
They noted that the FDLE receives over $54 million in federal funding, which amounts to at least 14% of its annual budget.
"The Governor was reportedly motivated to target these individuals — mostly Black, an overwhelmingly Democratic constituency — to placate former President Trump and his false claims that widespread voter fraud led to his defeat in 2020, despite having won the State of Florida by three percentage points," their letter reads.
They also alleged DeSantis diverted resources from the state by dispatching the FDLE to the U.S.-Mexico border "to score political points in the runup to his campaign for president."
DeSantis' press secretary, Jeremy Redfern, claimed in a statement to Axios that Ivey "is more concerned with Governor DeSantis doing his job — protecting Floridians, upholding the law, ensuring Florida's elections are safe and fair, securing our Southern Border from drug cartels that have brought enough fentanyl into America to kill nearly 70% of our nation's population — than he is about doing his job in DC."
Jordan's office did not respond to Axios' request for comment.
Go deeper: DeSantis gains endorsements ahead of likely presidential bid
Go deeper