Exclusive: Media vets launch podcast investment firm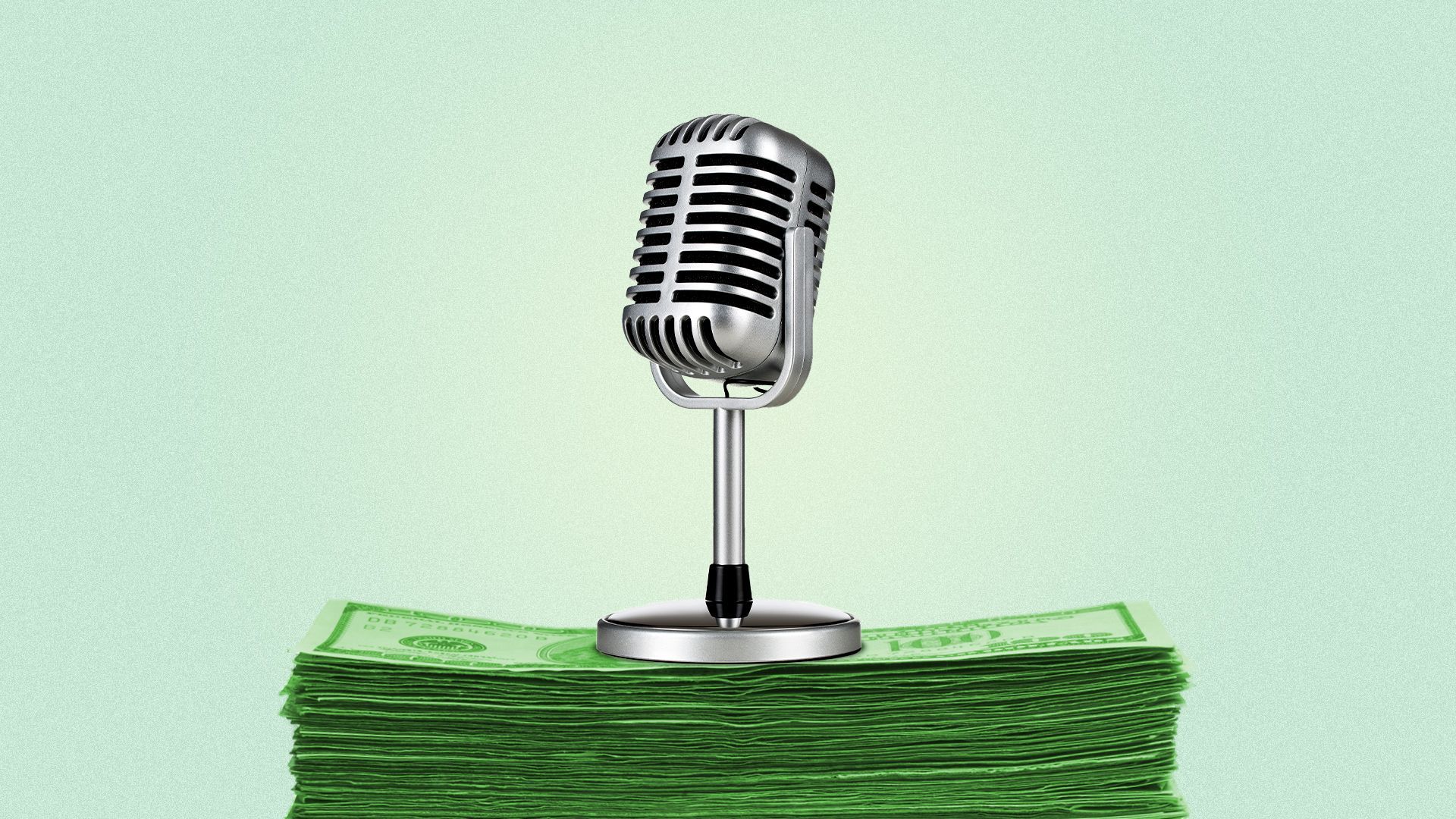 A group of media and investment veterans are launching a new podcast company called DWNLOAD Media that will invest in audio companies, Axios has learned.
Why it matters: The launch puts a spotlight on the podcasting sector, an area that has seen large swings in valuation and investor interest, with the new firm making the case that despite the fluctuations, content remains king.
Details: The company is co-founded by Chris Peterson, formerly the executive vice president of podcasts at iHeartMedia, in partnership with Red Seat Ventures, a consultancy that helps creators build digital businesses.
DWNLOAD Media has raised a small seed round from Stockholm-based investment firm Co_Made, which invests in media and tech companies. Peterson tells Axios he's in early talks for a Series A.
How it works: The firm plans to invest in audio and podcast companies, primarily in the content space, in the U.S. and abroad.
The idea is to bring investment and growth opportunities to their portfolio companies to help them grow and eventually spread into other categories outside of audio, like merchandising and live events.
It plans to mostly take majority stakes.
The big picture: The podcast space has evolved dramatically in the past few years, thanks to large investments in audio from tech giants such as Amazon, Apple and Spotify.
But the business opportunities on many big platforms still favor some of the biggest creators.
Soon, Peterson argues, that will change, noting that some of those big companies are starting to pull back on buying audio companies outright in favor of licensing the rights to more shows.
What's next: "In five years, this space will look a lot more like Hollywood," he said
"The fact is, there's really great creators, producers and networks making a lot of content for these larger platforms. ... Right now, there's such a disparity between size and power during negotiations."
Go deeper