DOJ arrests four people in cases of U.S. tech theft for Russia, China, Iran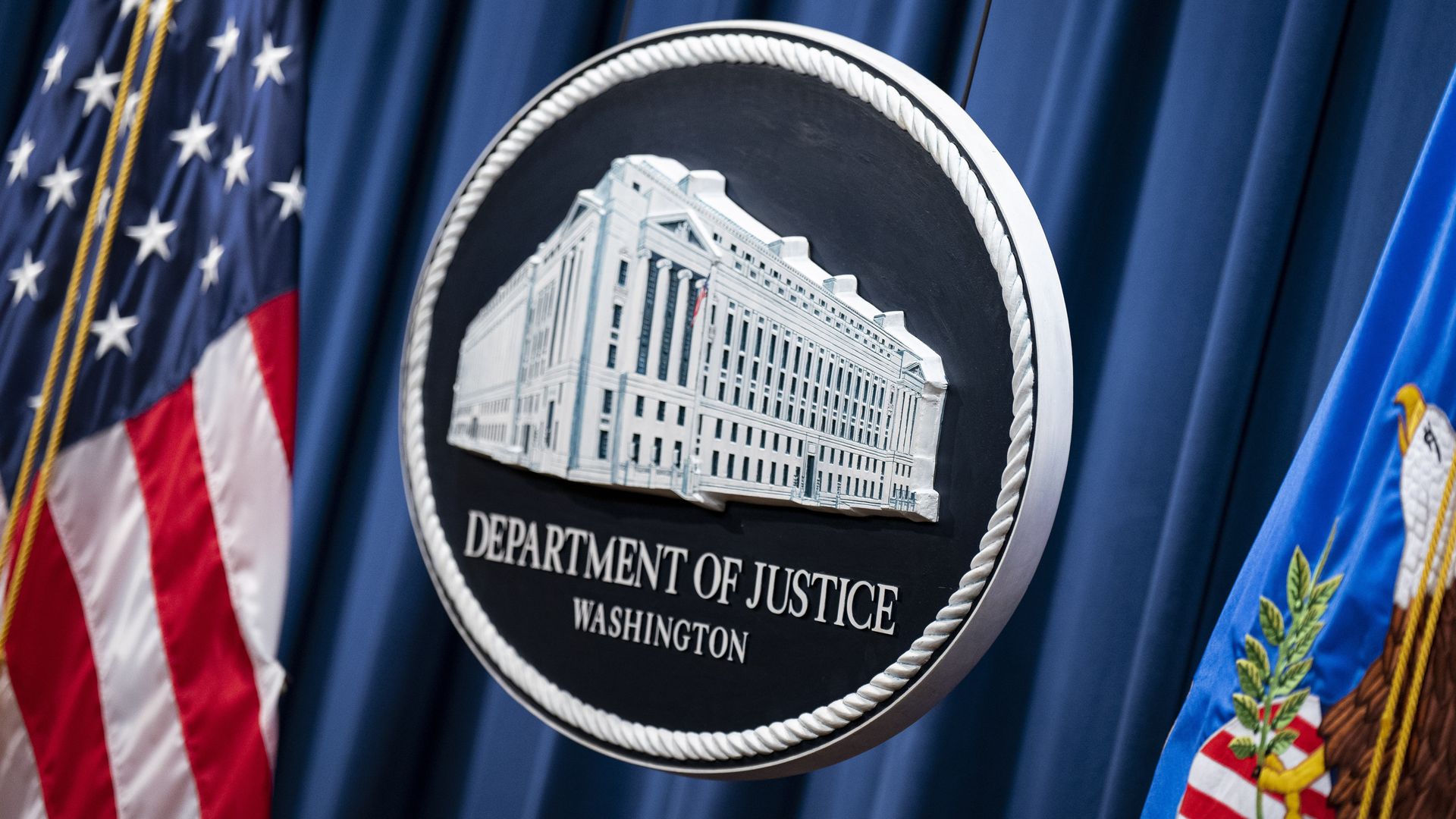 The Department of Justice announced Tuesday five criminal cases involving people accused of stealing or illegally transferring U.S. technology to businesses and governments in China, Russia and Iran.
Why it matters: The cases, and four arrests associated with them, were the first enforcement actions taken by a new DOJ team meant to prevent nation-state adversaries from stealing critical U.S. technologies.
The five cases brought by the Disruptive Technology Strike Force span three states and involve charges against multiple defendants, including accusations of export violations, smuggling, and theft of trade secrets.
What they're saying: Matthew Olsen, assistant attorney general of the National Security Division, said the charges demonstrated the DOJ's "commitment to preventing sensitive technology from falling into the hands of foreign adversaries, including Russia, China, and Iran."
"We will not tolerate those who would violate U.S. laws to allow authoritarian regimes and other hostile nations to use advanced technology to threaten U.S. national security and undermine democratic values around the world," he said in a statement.
The big picture
In one case, a Greek national, Nikolaos Bogonikolos, 59, was charged in New York with wire fraud conspiracy and smuggling for allegedly acquiring more than 10 different types of sensitive U.S. technologies on behalf of the Russian government.
Bogonikolos was arrested in Paris on May 9 and remains in custody pending the resolution of extradition proceedings, the DOJ said.
Two Russian nationals, Oleg Sergeyevich Patsulya and Vasilii Sergeyevich Besedin, were charged with conspiracy to violate export laws and conspiracy to commit international money laundering in Arizona for allegedly attempting to procure aircraft parts on behalf of Russian airline companies.
They were arrested in Arizona on May 11 and face up to 40 years in prison each.
In a third case, a Chinese national, Xiangjiang Qiao, 39, was charged with sanctions evasion, money laundering and bank fraud over an alleged scheme to provide Iran with isostatic graphite, which is used in the production of intercontinental ballistic missiles, through a sanctioned Chinese company between March 2019 and September 2022.
Qiao remains at large in China and faces decades in prison if arrested, extradited and convicted.
Weibao Wang, 35, a citizen of China, was charged in California for allegedly stealing and attempting to steal trade secrets from Apple, where he used to work as an engineer.
The DOJ said he allegedly stole "thousands of documents containing the source code for software and hardware pertaining to Apple's autonomous vehicle technology" before fleeing to China, where he is believed to be working for an autonomous vehicle competitor.
Liming Li, 64, of Rancho Cucamonga, California, was arrested in Ontario on May 6 after being charged with allegedly stealing technologies from two of his former employers and using them to market his own competing company in China.
The technologies he allegedly stole could be used to manufacture nuclear submarines and military aircraft, and, as a result, are subject to U.S. export controls.
Go deeper: China sentences elderly U.S. citizen to life in prison on spying charges
Go deeper