Exclusive: Top enterprise startups are all in on AI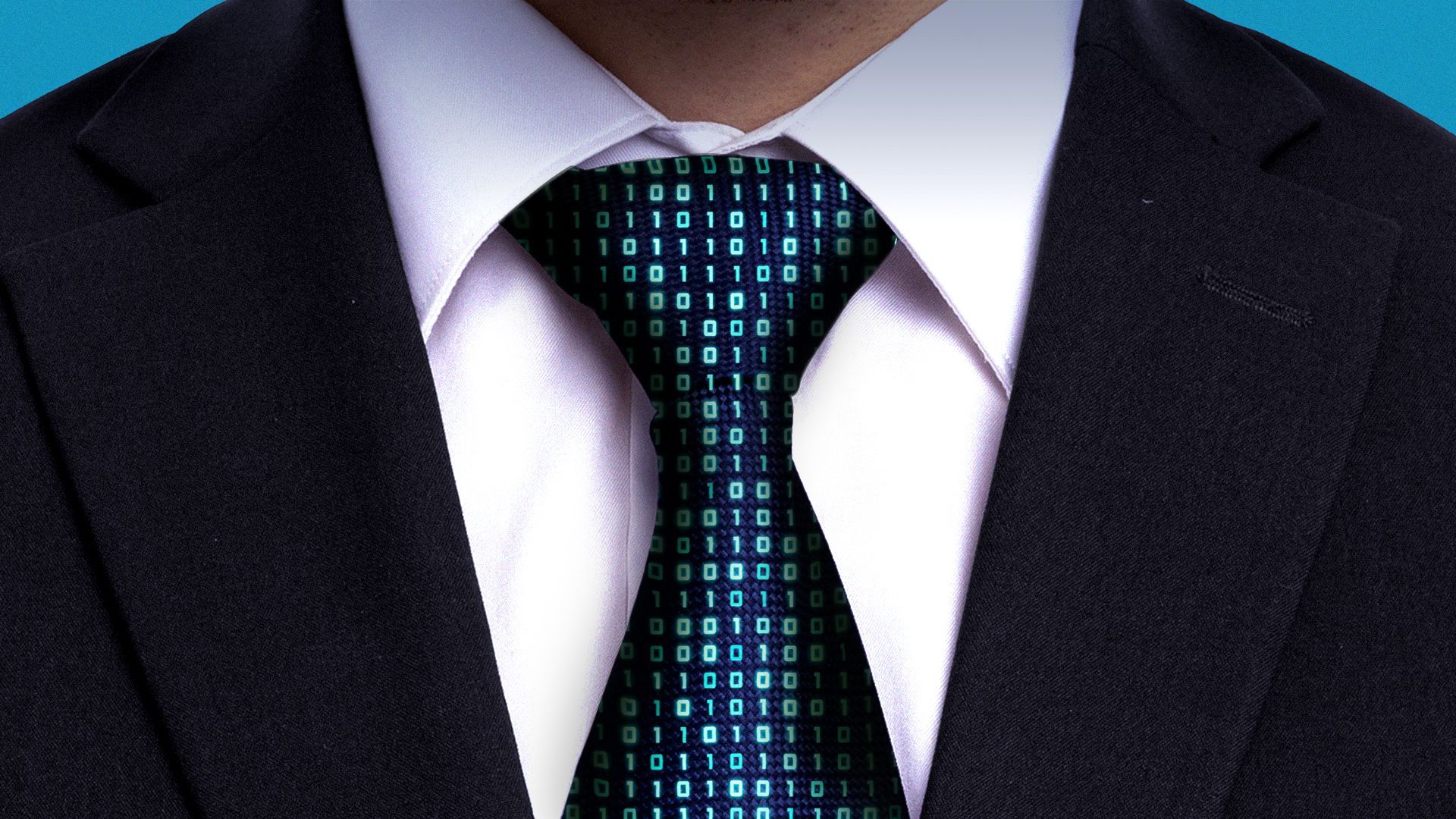 More than a third of the hottest enterprise tech startups focus on generative AI, and even more than that are incorporating the technology as a service or feature, according to the latest Enterprise Tech 30 list, compiled by venture capital firm Wing and shared first with Axios.
Why it matters: Consumer interest in generative AI tools like ChatGPT is matched by investors who are betting that similar technologies will fundamentally change how businesses operate.
That's a big shift from recent years, when software-as-a-service companies dominated the bustiness tech landscape and AI was a niche.
Just 3% of companies in 2021 were AI models and tools companies, for example, while SaaS startups accounted for 43% of companies on the ET30 list as recently as 2019.
By the numbers: The annual ET30 was originally made up of 30 companies (10 each of entry-level, mid-stage and late-stage firms). Starting last year, the list expanded to 40 to include "giga-stage" companies who have raised more than $1 billion in funding — including OpenAI, Stripe, SpaceX and Airtable.
Two-thirds of companies are new to this year's list, with five — Dust.tt, LangChain, Magic, MotherDuck, and Omni Analytics — founded in the last 18 months.
The breakdown by business area:
AI models and tools companies accounted for a quarter of the companies on the list.
Another quarter are software-as-a-service companies.
Data-focused startups, including analytics and business intelligence, madkee up another 18%.
Developer tools and security each account for 10%.
Fintech startups make up 8% of the firms.
Defense and aerospace companies account for the remaining roughly 5%.
Millennial founders and CEOs dominate the list. 35 is the median age of CEOs of early and mid-stage companies on the list. Three-quarters of all founders on the list are millennials.
Founders and CEOs of firms on the list are overwhelmingly male and white. Just 2% of CEOs and 6% of founders are women, while those from underrepresented minorities made up 2% of both founders and CEOs.
Between the lines: While many C-suite executives are now hopping on the AI bandwagon, the initial businesses enthusiasm has been very much from the industry grassroots.
"It's a developer-led phenomenon," said Wing founding partner Peter Wagner. "It's built on the excitement that individual technologists and small teams have around building something."
Wagner said AI is having its moment now because technology has improved and come down in price.
"We've had a bunch of ways to use AI that were theoretically possible but not economically viable," Wagner said, adding that cost remains an issue for certain types of uses.
Yes, but: It's not all about generative AI. Many of the companies on the list are helping businesses make sense of their information in other ways, including more traditional business intelligence.
What they did: Wing initially compiled a list of 571 nominee companies, then surveyed investors in the space.
Go deeper: The full rankings, methodology and accompanying report are here.
Disclosure: Axios is a media partner for this year's ET30 list. Also, Wing is an investor in two of the companies on the list: Pinecone and Copy.ai.
Go deeper