Google: AI should not be considered an inventor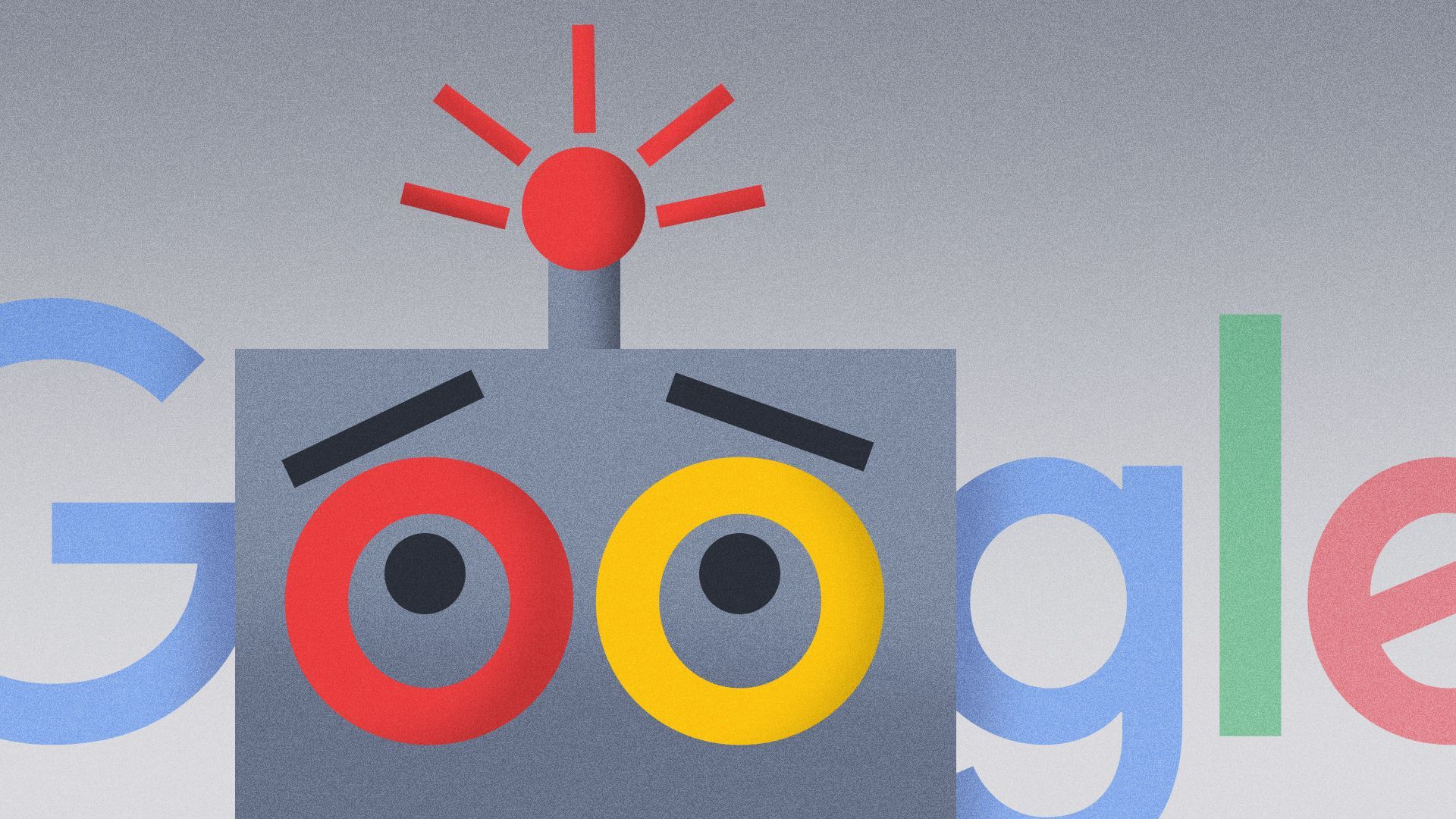 AI technology should not be considered an "inventor" by U.S. patent law, Google argues in a new filing with the U.S. Patent and Trademark Office first shared with Axios.
Driving the news: USPTO is currently soliciting comments on AI technologies and inventorship — asking people, among other things, how AI is being used in creating inventions and whether its contributions would qualify it for treatment as a joint inventor.
Questions posed by USPTO include: "If an AI system contributes to an invention at the same level as a human who would be considered a joint inventor, is the invention patentable under current patent laws?"
"Are there situations in which AI-generated contributions are not owned by any entity and therefore part of the public domain?"
Why it matters: The rapid rise of generative AI technologies has posed endless legal questions about ownership, authorship, copyright and other matters.
Google, facing its own AI quandary of meeting a competitive challenge while avoiding unintended harms, is drawing a line in the sand by urging the USPTO to exclude AI from its definition of "inventor."
Geoffrey Hinton, the "godfather of AI" who recently left Google, has been speaking out about the potential danger of generative AI products.
What they're saying: "As our comments say, we believe A.I. should not be labeled as an inventor under the U.S. Patent Law, and believe people should hold patents on innovations brought about with the help of AI," Google senior patent counsel Laura Sheridan said in a statement to Axios.
"We hope that the U.S. Patent and Trademark Office will issue clear guidance on this issue, and turn its attention to providing technical training for patent examiners examining AI-related inventions."
Per Google's comments: "In our view, current industry uses of AI are well within the zone where humans are properly named as the inventors and AI is leveraged as a tool in the invention process. We expect to remain in this zone for some time."
Go deeper