America's surprise revival: The suburbs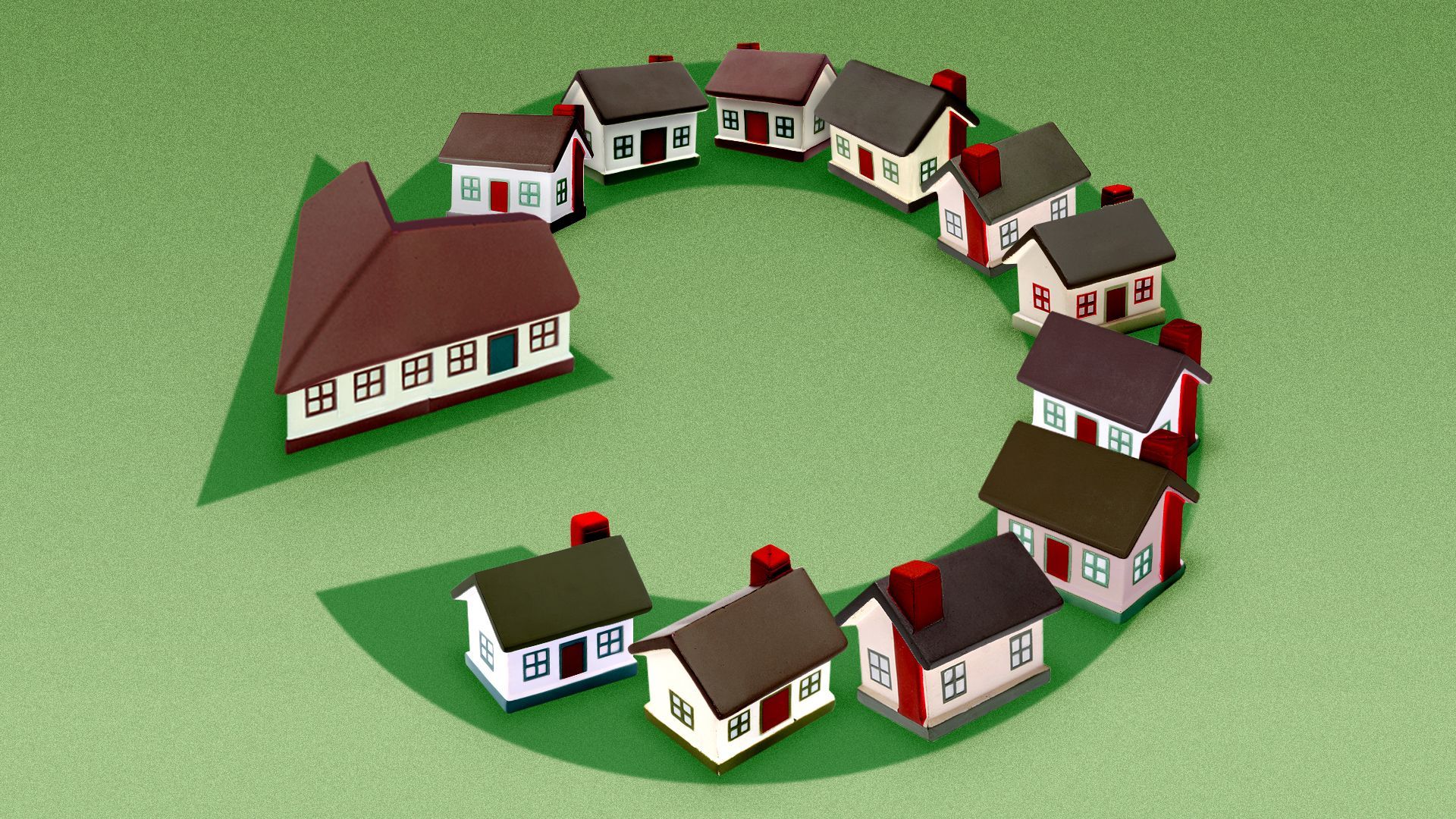 American suburbia — once marked by dying malls and empty office parks — is thriving.
The big picture: A number of demographic, housing and business trends are coming together to revive suburbs.
By the numbers: Between 2010 and 2020, the share of Americans living in the suburbs grew by 10.5%, per Census data — and the pandemic only accelerated this trend, the New York Times reports.
What's happening: An increasing share of millennials, the largest generation, are buying homes and settling down. They're choosing to do so outside of cities.
"We've always talked about millennials as urban people, living in apartments, using Uber and going out for brunch," says Hyojung Lee, a professor of housing and property management at Virginia Tech. "But it turns out they're not that cool anymore."
Some 45% of millennials expect to buy a home in the suburbs, according to a recent Bank of America survey, reported by Fortune.
Another major trend driving people to the suburbs is the new era of hybrid and remote work.
"We expect the ability to WFH to remain an incentive for young families to seek out more remote suburban and rural markets where housing may be more affordable," Bank of America analysts wrote.
Even if workers aren't fully remote, they're not going into offices five days a week. That makes the suburbs appealing, says Lawrence Yun, chief economist at the National Association of Realtors. "A little bit of a longer commute is not a hindrance."
The revival of the suburbs is also bringing new restaurants and retailers to these smaller town centers. In 2022, urban retail vacancies surpassed suburban retail vacancies for the first time since 2013, the Wall Street Journal reports from CBRE data.
The salad chain Sweetgreen — a staple in many U.S. downtowns — says half of its locations are now in suburbs, compared with 35% in 2019.
And a number of big-name chefs are choosing suburban towns instead of major cities for their next restaurants, per the Times.
These changes are also shifting the demographic make-up of suburbs, which have long been thought of as whiter and less diverse than cities.
Big suburbs are now more racially diverse than the country as a whole, according to a Brookings Institution analysis.
Reality check: Don't count out downtowns yet, Yun says. Even with hybrid work, people are returning to downtowns.
And while the suburbs that are relatively close to cities are thriving, housing demand in the far-away burbs has dropped significantly since the pandemic's peak, he notes.
Go deeper