Visa backlog will stall international nursing workforce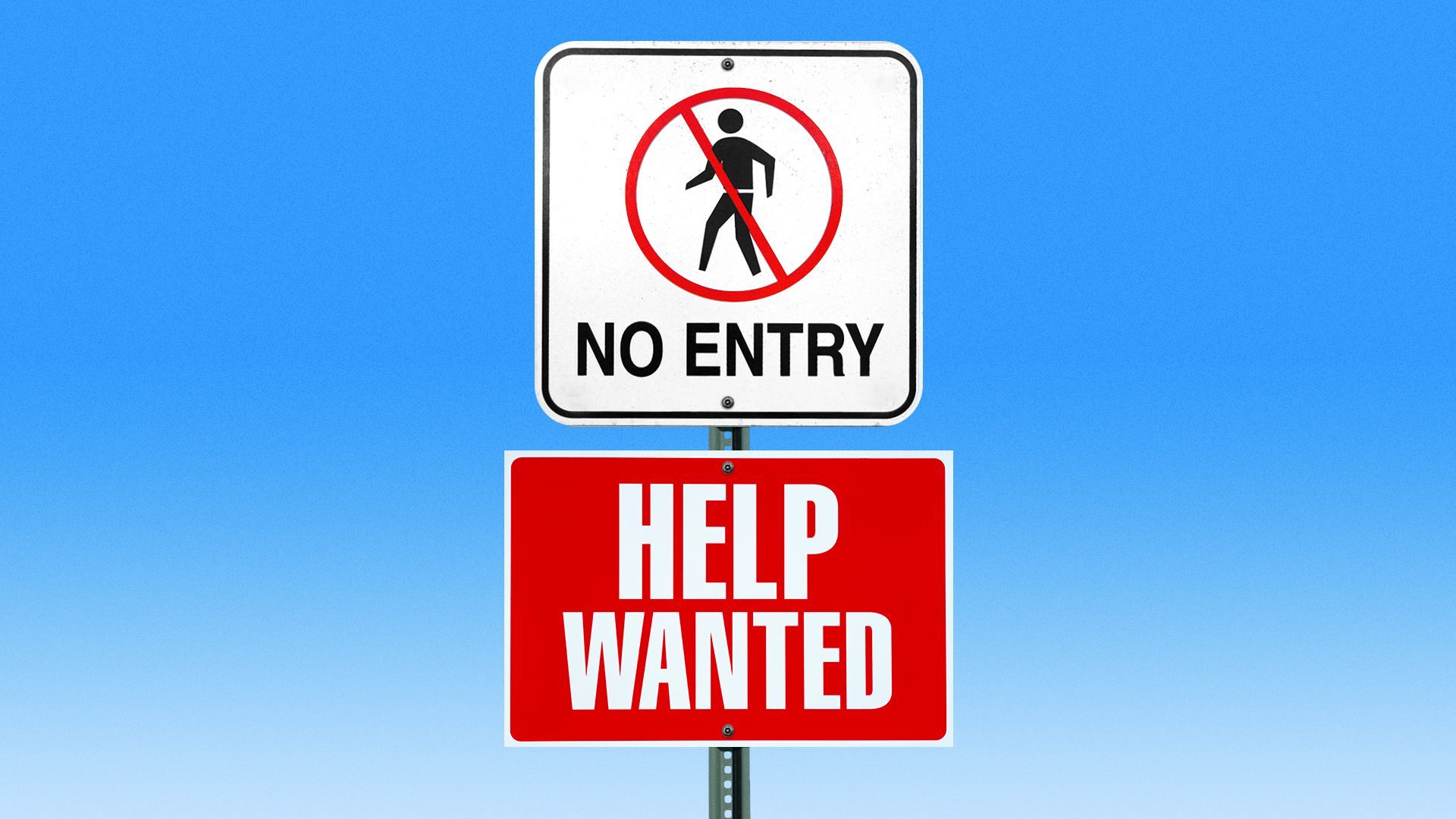 Thousands of international nurses are stuck in limbo after the State Department stopped processing some visa applications this month, leaving nursing homes and assisted living facilities in a tight spot without a workforce they've already hired.
Why it matters: The situation shows how immigration policies are intertwined with health care workforce issues amid a pandemic-driven nursing shortage.
"1 in 6 registered nurses practicing medicine today in the United States is an immigrant," said Patty Jeffrey, president of the American Association of International Healthcare Recruitment.
The intrigue: The visa freeze impacts employment-based priority visas. After applications exceeded the allowed limit for the year, the government restricted interviews only those individuals who applied for green cards up to last June.
Sanford Health, which operates Good Samaritan Society senior living centers in more than 20 states, expects the freeze will delay the moves of about 160 nurses they have already hired from abroad who were expected to arrive this year.
By the numbers: The State Department is facing unprecedented backlogs in visa applications due to the COVID-19 pandemic, and as of March more than 370,000 applicants still have a scheduled interview pending.
"As a result of increased demand for visas in this numerically limited category, it became necessary to establish final action dates," per a statement from a department spokesperson.
The department establishes "final action dates" when demand exceeds supply and announced the freeze in mid-April in their May visa bulletin announcement.
It typically takes Sanford Health about 18 to 24 months to recruit, hire and relocate an international nurse, and the green card freeze will add six to eight months to that process, Erica DeBoer, chief nursing officer at Sanford Health, told Axios.
The bottom line: Employment-based 3 visas were created in 1990, and there are caps on the amount of people who can enter the U.S. from each country. Some long-term care providers are calling on Congress to make it easier to recruit health care staff by raising the cap for health care worker visas.
"The U.S.' outdated immigration programs and laws do not address the workforce needs of today's America. Jobs are different, our population is different, and world economics and migration are different. Now more than ever it is time for Congress to act," Ruth Katz, senior vice president of policy at Leading Age, told Axios in a statement.
Go deeper