Gaza cease-fire talks collapse as Israel and Palestinian militants trade fire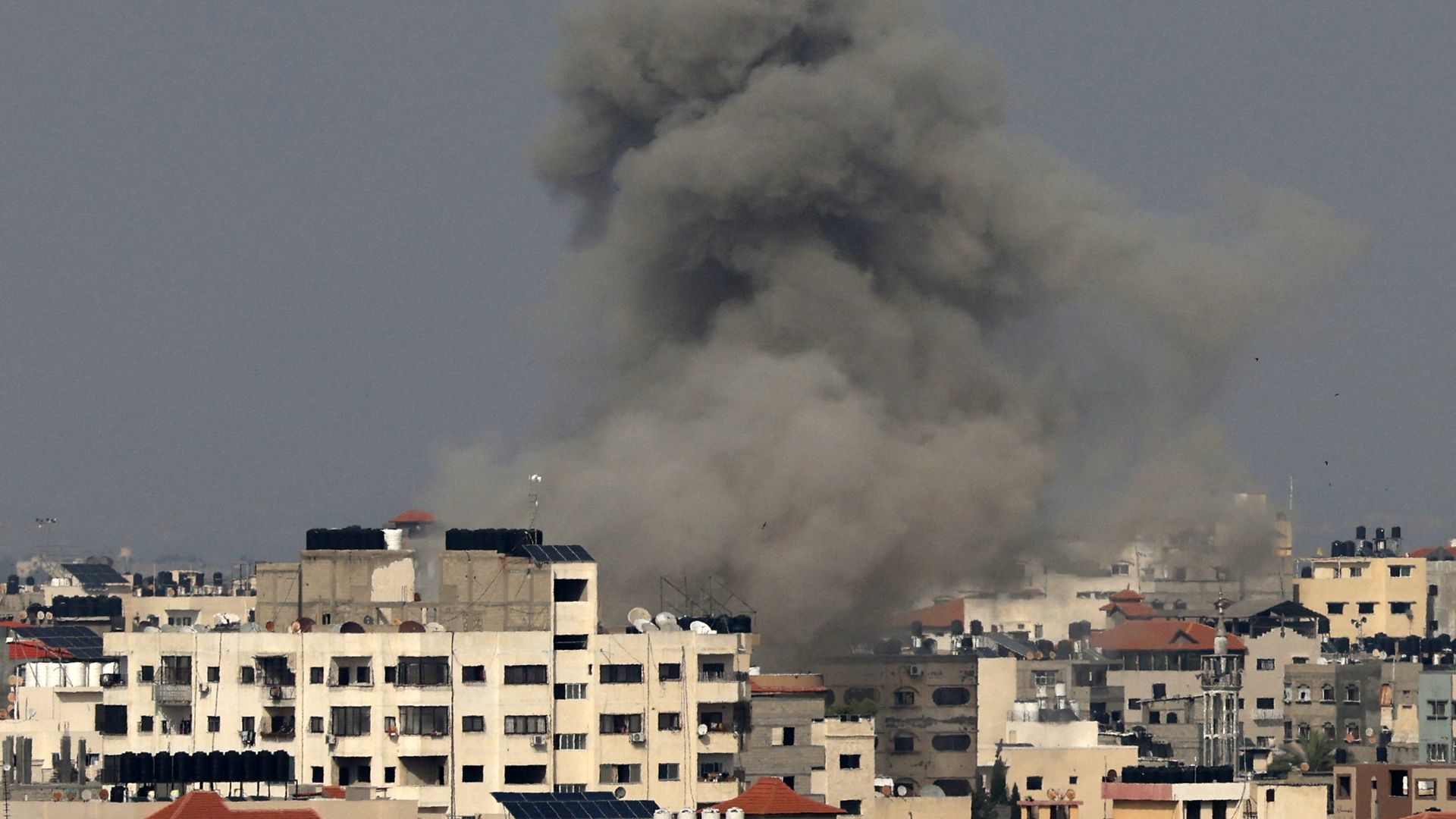 Gaza cease-fire talks broke down on Friday after the Palestinian Islamic Jihad group fired a barrage of rockets toward Jerusalem following Israeli airstrikes on the enclave.
The big picture: It was the first time since the current round of deadly violence began that rockets have been fired from Gaza toward Jerusalem, significantly escalating the crisis.
At several points over the last four days, it appeared that a cease-fire agreement was close. But after the PIJ fired rockets toward Jerusalem, Israel told Egypt, which was mediating the negotiations, it was immediately suspending the talks and would conduct a harsh retaliation, an Israeli official told Axios.
The PIJ blamed the failure of the talks on Israel's refusal to commit to stopping the targeted killings of PIJ commanders, per the Saudi al-Hadath television channel.
A PIJ official told Al Jazeera that the firing of rockets toward Jerusalem was meant to signal that the crisis wouldn't stay only in Gaza.
State of play: The Israeli military on Friday afternoon local time killed PIJ senior commander Iyad al-Husni, who was the head of the PIJ operations branch and the acting head of the organization's military council after his predecessor was killed in an Israeli airstrike on Tuesday.
At least one other Palestinian was killed in Friday's airstrike in Gaza City and nine were wounded.
Catch up quick: The fighting started on Tuesday when Israeli airstrikes killed 13 Palestinians, including civilians and three senior military commanders of the PIJ.
The Israeli air strikes were retaliation for a launch of more than a hundred missiles toward Israel by the PIJ several days earlier after a prominent Palestinian prisoner died in Israeli custody after an 87-day hunger strike.
More than 30 Palestinians have been killed in Gaza since Tuesday. At least half were civilians. More than 100 Palestinians have been wounded. The Israeli military claims that at least 4 Palestinian civilians were killed by PIJ rockets that landed inside Gaza.
The PIJ has fired nearly 1,000 rockets from Gaza since Tuesday. Most were intercepted by the Iron Dome system.
One Israeli civilian was killed on Thursday when a rocket hit his house in the city of Rehovot in central Israel. At least 15 Israelis have been wounded.
Go deeper