White House announces new picks for Federal Reserve board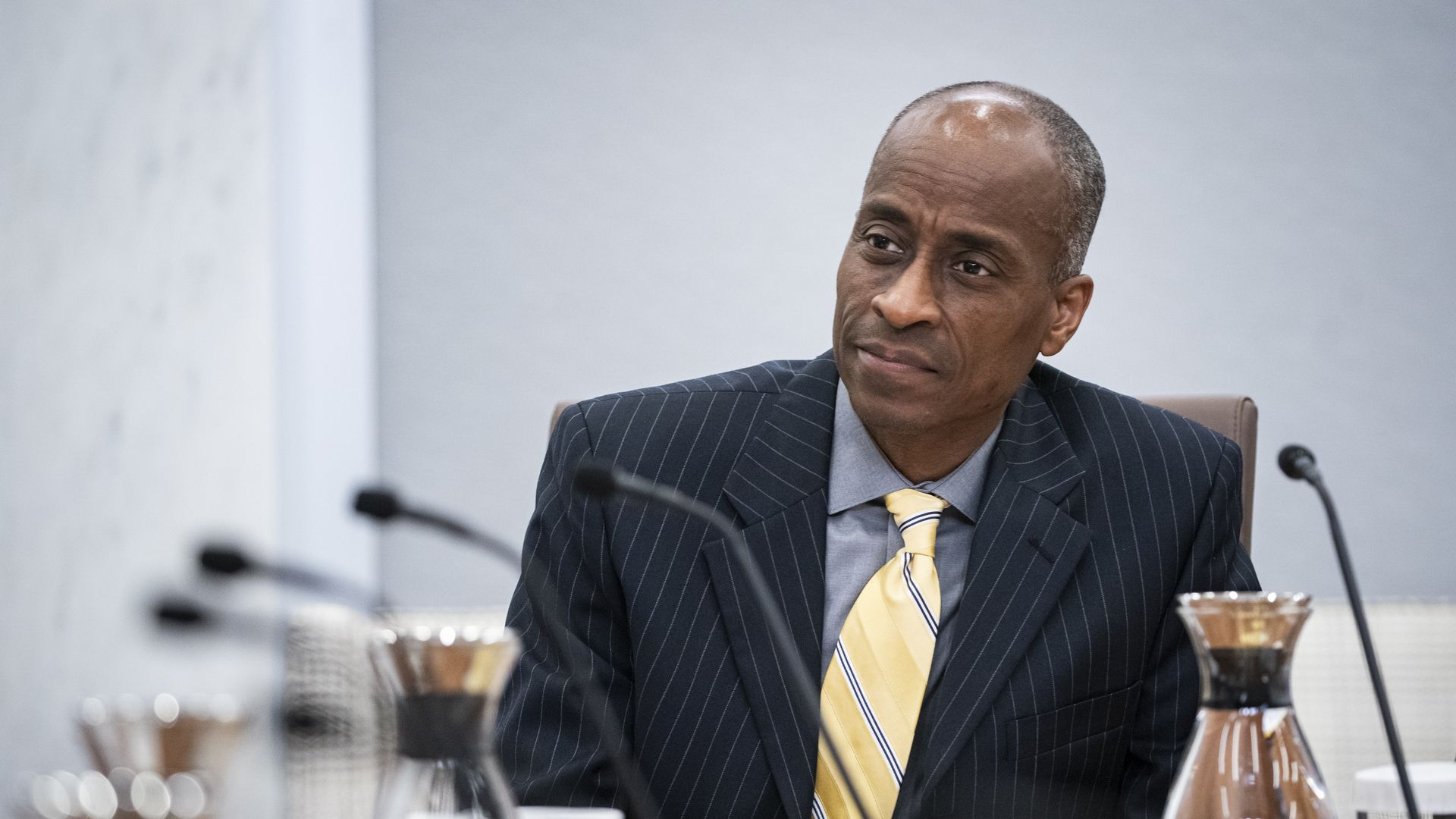 The White House on Friday said it would tap current Federal Reserve official Philip Jefferson to be second-in-command at the central bank, and nominated economist Adriana Kugler to fill the open governor position on the Fed board — filling two crucial policymaking roles.
Why it matters: The new appointments come as the economy faces a tricky backdrop: persistently high inflation and banking system jitters. The Fed faces a big decision in the coming weeks about when to stop raising interest rates, which have increased at a rapid clip over the past year.
Details: The Fed's top ranks have long been dominated by white men. The picks, however, would be the latest to bring more diversity to the influential policymaking body.
Jefferson, a current governor, will be elevated to the powerful vice chair position and, if confirmed, would be just the second Black man in that role in the Fed's century-long history. Kugler would be the first-ever Latino to join the board.
The big picture: Jefferson, an economist who initially joined the Fed board in 2022, would be promoted to the position left vacant when Lael Brainard joined the Biden administration earlier this year to lead the National Economic Council.
Kugler, an economist who's focused on employment and labor markets, most recently served as an executive at the World Bank. She was also formerly the chief economist at the Department of Labor during the Obama administration.
Of note: The White House also said it would renominate Fed governor Lisa Cook for a full 14-year term.
Cook joined the Fed board last year, though that particular seat expired in January 2024.
What they're saying: "These nominees understand that this job is not a partisan one, but one that plays a critical role in pursuing maximum employment, maintaining price stability, and supervising many of our nation's financial institutions," Biden said in a statement.
Where it stands: All three nominees will need to be confirmed by the Senate.
Sen. Robert Menendez, a Democrat from New Jersey, has been the most critical of the Fed and administration for the lack of Latino/Hispanic representation on the board — and across the 12 Fed reserve banks.
"With today's announcement, we are ushering in a new chapter at the Federal Reserve, which for 109 years has never had Latinos or Latinas in the upper echelons of its leadership," Menendez said in a statement.
Go deeper